LAL KITAB
What is Red Book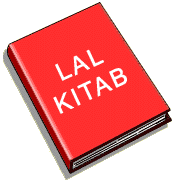 What is Lal Kitab? (Red Book)
Lal Kitab or Red Book is known as the wonder book of Indian astrology, Lal Kitab was written in ancient Urdu language without the element of punctuation and sounds. Lal Kitab is not a single book it is in fact a collection of the five books, written between the period of 1939-1952 authorship of the books is yet unclear.
Lal Kitab Prashnavali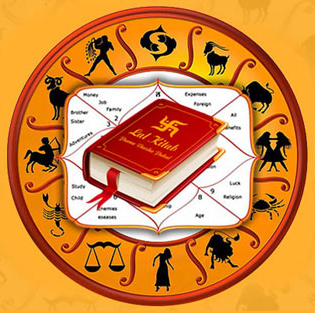 How to use the Lal Kitab Prashnavali to get the answer to your question:

1. Think of a question. Be as specific as possible, placing the question in a close-ended context:

e.g. "Will I get a promotion this year?"

2. Purify and prepare yourself with serious intent.

3. Turn your mind inwards and give your heart to the divine power.

4. Dwell on the matter, allowing yourself a few seconds of introspection, and Click anywhere on the above picture.
Lal Kitab has introduced a new kind of remedial measures to solve human problems with cheap and affordable remedies which is within in the reach of the every common man. Its system presents astrology based on palmistry. In general, the books discuss the basics of the Lal Kitab system, characteristics of the twelve houses and the nine planets, characteristics of each planet as a benefic and malefic in each house. Most important aspect of Lal Kitab is the identification of malefic planets and easy, inexpensive and extremely effective remedial measures for removal of their ill effects.
The remedial measures provides is completely different from Mantras and Tantras, which can provide many adverse not followed or done properly. The measures presented in the Lal Kitab are self sufficient solving all kinds human problems and tensions, without providing any negative effect in anyway to anybody concerned.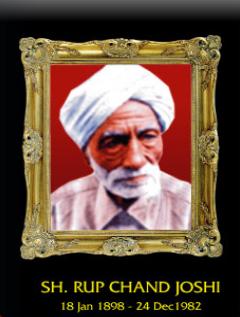 Lal Kitab is a mystery in itself. It is written in ancient Urdu without the element of punctuation and sounds Greek to a layman. Poetical verses interpolated with philosophy and hidden nuances of destiny form the core 'farmaans' of the book. The authorship is unknown.
Lal-Kitab was originally from Persia, published in urdu language without the element of punctuation and sounds. Lal-Kitab has announced unique remedial measures to solve chronic and critical human problems in day-to-day life. The measures suggested in Lal Kitab are electrically effective in solving all kinds of human troubles and tensions, without inflicting harm on anybody i.e. these remedies are completely self defensive against the evils created by the planets without causing injury in anyway to anyone concerned.

1. There are four Arun Samhitas available from Arun Publications, Chandigarh. It is not mentioned which Arun Samhita is translation of which edition of Lal Kitab. Details are as follows -

I. Arun Samhita (Lal Kitab) Jyotish, Translation of 1952 Edition
II. Arun Samhita (Lal Kitab) Hast Rekha Vigyan
III. Arun Samhita (Lal Kitab) Samudrik
IV. Arun Samhita (Lal Kitab) Chaturth Bhag. Translation of 1939 Edition

2052 edition of Arun Samhita Jyotish is more than sufficient to start with. 1952 edition is well translated but not that well proofread. It is direct translation (rather transliteration - only change of script) from Urdu, it is quite close to the original Urdu edition. For example here you can apply your own mind, if you have basic knowledge of Hindi. Quality of other Arun Samhitas is even worse but again you don't have many options other than to apply your own common sense.
2. As mention in English section, Hindi version of Lal Kitab (The Exposition & Background) is also available in market by the name of "Lal Kitab (Prishthaboomi aur Vyakhya). As options are available in Hindi.
Other than above two options, highly priced photocopies of Hindi translations are also being sold in market claiming the 'original translation' in Photostat format. Whatever written on these photocopy editions due to misprints and errors. Please go for them on your own risk.
Er. Rameshwar Prasad invites you to the Wonderful World of Lal Kitab (Red Book).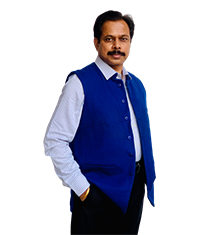 Engineer Rameshwar Prasad
(B.Tech., M.Tech., P.G.D.C.A., P.G.D.M.)
P: (+91-11) 22615299, 22615833
M: (+91) 9810105218, 9654255234