FENG SHUI
Feng Shui for Students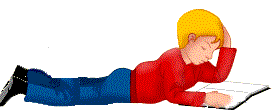 FENG SHUI FOR STUDY
Help your child to study better with Feng Shui
The Chinese science of Feng Shui places so much stress on the arrangement and surroundings of a child's study area. You could also make use of Feng Shui techniques to enhance your child's concentration and development.
To begin with, the position of the study desk is very important. Make sure your child does not sit with her back to the door. If she has to, and you have no other way of arranging the room, then place a mirror in front of her so that she can see the door.
As for the chair, ensure that nothing sharp or piercing -- even in terms of graphics -- is directed towards it as it will create more bad energy. Even a poster with arrows or airplanes with weapons pointing towards the room can create negative energy.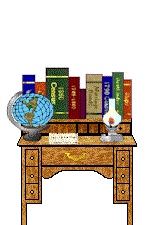 The study table surroundings also need a lot of attention. Have your child sit facing the best study direction and with solid support behind or a painting of a mountain to give support. Place a crystal sphere in the main window to activate Chi. Try not to have your child sit in front of a window - it will harm her concentration. Observe her study area and desk -- are there any exposed overhead beams or edges, or sharp edges of furniture, pillar or protruding corner nearby? Be careful for these bring bad energy. Keep the desk area clear of clutter and place a laughing Buddha on the desk, if possible.
The child's bedroom is going to be a hard one to handle. Try and keep rooms tidy and clutter-free. You will be amazed how much of a difference this can make. There are also some prescribed charms that can be used for your children. Placing a lead crystal sphere in your child's room can be very beneficial. This article is quite brittle and costly, so you could substitute it with a solid crystal ball.
The laughing Buddha is a symbol of wealth and happiness; place one in your child's room -- just looking at his jolly face will cheer your child. A Feng Shui myth has it that stroking the laughing Buddha's belly daily can bring good luck.
Hematite is an energetic stone, specially recommended for children. Hematite can help solve children's health-related problems, especially blood and abdominal ailments. It would also help them get good sleep. Hematite wards off bad moods and depressing thoughts. It is beneficial to the circulatory system, increases resistance to stress, stimulates spleen, restores vitality and calms excessive energy. This one is especially recommended for teenagers.
There, now you have enough ways to help your child concentrate better, study harder and make you a proud parent. Start following these Feng Shui principles and wait for us to come back to talk on how this art of living helps you beat the blues.
Er. Rameshwar Prasad invites you to the Wonderful World of Feng Shui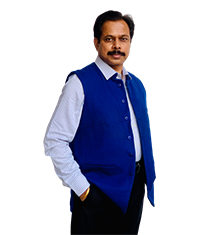 Engineer Rameshwar Prasad
(B.Tech., M.Tech., P.G.D.C.A., P.G.D.M.)
P: (+91-11) 22615299, 22615833
M: (+91) 9810105218, 9654255234