NUMBER FIVE
Number 5

Number Five – The Nonconformist

Famous Number Five Personalities: Shakespeare, Albert Einstein, Neil Armstrong, Karl Marx, Vincent Van Gogh, Charlotte Bronte

Number Five Good Traits: Curious, Enthusiastic

Number Five Bad Traits: Restless, Too Daring

Number Five Lucky Color: White
FOR VAASTU INTERNATIONAL COURSES - CLICK HERE
FOR VASTU NUMEROLOGY COURSES - CLICK HERE
Your lucky number is 5
The planet governing you is the Mercury.
By birth you are very lucky, intelligent, a deep thinker and with a sharp mind. You have an ability to influence others ver easily. You like to travel a lot. You are a businessman by nature and have an ability to make gold out of even sand.
You will be greatly influenced by Mercury, specially if you are born between 21st May to 23rd June or from 21st August to 23rd September. In that case you will be very lucky and earn a lot of wealth unexpectedly, even through lottery.
You can succeed in the Business of Jewellery, clocks and watches, readymade clothes, publishing and stationery etc.
For success and progress in your business and job, the directions of north-east and north-west will be favourable to you. The directions of South and south-west will not be favourable to you.
For MARRIAGE purpose, the persons born on 1,3, 4, 5, 7, or 8 of any month will be suitable to you and they can be your FRIENDS also. But the people born on 2, 6, and 9 of any month are not suitable to you as a marriage partners and will be your enemies.
Caution- Every year during the months of October, November & December, take special care of your health and unnecessary expenditures.
The period from 21st May to 20th June and from 21th August to 20st September brings prosperity and good luck to you. The dates favourable to you are 1,3,5, 7, 8, 10, 12, 14, 16, 20, 21, 23 and 25. and specially if they fall on Monday, Wednesday and Friday. You are advised to do all your important works on these days.
The colours favourable to you are White, light brown, Green or any light colour. To avoid accidents you should prefer the Car and two wheelers of above colours. You should prefer the clothes of these colours and keep handkerchief, pens in your pocket of same colours.
Caution - Don't use Red colour,.
Your lucky year of your life will be the 14, 23, 32, 41, 50, 59, 68, and 77th.
Health - You may be suffering from nose bleeding since your childhood. You are likely to suffer from the problems of throat, tongue, breath related diseases and unconsciousness etc.
For improvement in your luck and health , You should restrict your salt intake and go to sleep early in the night so that you don't suffer from the skin diseases, blood pressure and migraine. You should keep fast every wednesday For gaining a lot of wealth and success in business, you must keep a suitable Yantra with you and at the place of worship in your house.
For your luck and good health wear Emerald (Panna) in gold ring You can also wear Turquoise (Firoza) in silver ring.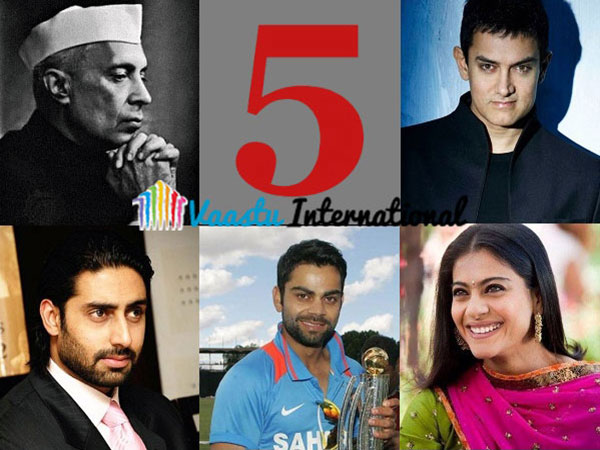 Signature
Number 5 persons should start their signature clockwise. There should be no space between the initials and the name. The signature should slant upwards. Length of the signature should be 5 cm.

Name characteristics of number five
When lucky name is devised then many factors are taken into consideration, planetary movement of planets like mercury and sun. Again it is seen whether sum number is powerful or birth number only then name number is devised to those born on 5, 14 and 23 dates of any month. Still 1 and 5 are lucky for number 5 persons.
Name number 5
Any person having his name that sums up to number 5 will have fame and popularity. He will be full of confidence and determination. He will have great wealth. He will be innovative.
Name number 14
These people have magnetic communication through writing, publishing and media related matters. They will excel in fields of business and manufacturing industry. They will always be traveling. They will struggle while young and will become successful later on in life.
Name number 23
This number promises success in personal and career endeavours. It guarantees help from superiors and protection from those in high places. It is a fortunate number and greatly blesses with abundant grace. These persons can work out revolutions in politics. They will succeed in the field of arts.
Name number 32
Persons having name on this number enjoy mass support. They are wonderful creators. They have magnetic speech. 32 is a very fortunate number if the person it represents holds inflexibly to his or her own opinions. They will become successful if they listen to their own conscience. They will meet failure if they listen to the words of others.
Name number 41
They have sharp intelligence. They have the ability to exert authority over people. They will achieve great fame and success in competitions. Great offices will seek them and they will live a prosperous life with an un diminishing fame. They will excel in sciences and arts. They can easily adept in meditation, yoga and hypnotism.
Similarly other name numbers like 59, 68, 77; 86, 95 and 104 have their respective characteristics.
Numerology 2021 Forecasts
The people having ruling number 5 have been born on 5th, 14th and 23rd of any month. They are governed by Mercury. If these people do any of their tasks on Wednesday or on 5th, 14th and 23rd it will be auspicious for them. People having ruling number 5 are kind, quick-witted, full of knowledge and wisdom, clever and cunning. They have a dual personality. Such people cannot be identified easily. It is not easy for anyone to understand their inner and outer personalities. Such people like doing business and successful managers and. administrators at work. The colors green and light grey are lucky for them. Keeping a handkerchief of these colors with them at all times can prove to be beneficial for them. People having ruling number 5 also feel irritation at doing any task.
Individuals with Root Number 5 should capitalize on it this year since this year has a place with them as anticipated by 2021 Numerology Reading. Your well-being will get more grounded, and you will prevail in life by battling a few difficulties and obstructions. As indicated by the Numerology Horoscope 2021, the understudies will undoubtedly prevail in serious tests with their difficult work and endeavors. This year will likewise be useful for couples in adoration, and they will give a great deal of significance to one another in their relationship. Between mid-year till the end, you may get hitched to your cherished.
In the event that you talk about your family life, there will be strife and good and bad times. You will have the option to give less an ideal opportunity to your family, because of which they may grumble. On the off chance that you are working, at that point, you will regard your home as a "inn" and visit just to eat, rest, and wash. You should attempt to escape this circle. Attempt to improve your relationship with relatives by sitting together and hobnobbing.
As indicated by the Annual Numerology 2021 Horoscope, this year will welcome blended outcomes for you on the financial front. You will just spend your cash on basic things and errands, which will give you anticipated outcomes in the future. Your pay will increment toward the start of the year. The individuals who work will achieve great outcomes this year. Likewise, you might be showered with the advancement in the work environment during mid-year. In the event that you do any business, at that point, you will accomplish benefits through unfamiliar sources and contacts. This year, you will feel slanted towards doing useful for other people, which is the reason you will be seen effectively partaking in a noble cause, social work, and altruistic exercises.
Tips to enhance your luck in 2021
In order to make the year more favorable to you,
1. Wear a Emerald gemstone embedded into a Budh-Yantra around your neck.
2. Pour water into a basil plant every day.
3. Chant the Mantra: Aum Gan-Ganpataye Namah.
4. Wear Eight Mukhi Rudraksha in red thread around your neck.
Celebrities
Aamir Khan (14/Mar), Rohit Shetty (14/Mar), Jawaharlal Nehru (14/Nov), Virat Kohli (5/Nov), Abhishek Bachchan (5/Feb), Himesh Reshammiya (23/Jul), Kajol (5/Kajol).
Lucky Year
It's a very favorable year for those who are in their 5th, 6th, 14th, 15th, 23rd, 24th, 32nd, 33rd, 41st, 42nd, 50th, 51st, 59th, 60th,68th, 69th year etc.
Lucky Numbers: 5, 6
Lucky Months: May, June, October, November
Lucky Days: Wednesday and Friday
Lucky Colors: Pistachio Green and Sky Blue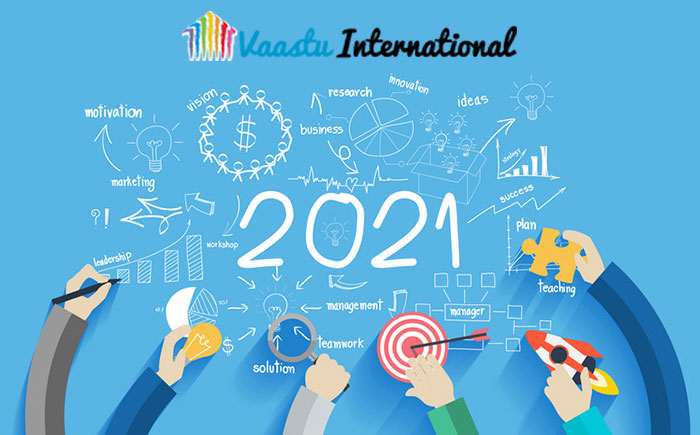 Click on your date of birth to find out the business suitable to you, your marriage partner, your lucky stone, your enemies & friends and the colour of car/ two wheeler suitable to you. Make 2021 your Best Year Ever with the help of our extremely useful forecast.
1 2 3 4 5 6 7 8 9 10 11

12 13 14 15 16 17 18 19 20 21

22 23 24 25 26 27 28 29 30 31