VASTU SHASTRA
Vastu Dosh and Remedies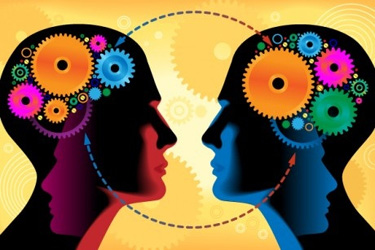 Vastu dosha is a projected flaw or deficiency in the known characteristics of the eight directions. These directions have been endowed with qualities based on a classification sourced from the Panch-Maha-Bhutas.
A Building may have combination of minor and major defects. This magnitude of defects depends on the direction where the defects occur and the multiplicity, increases. Generally north east and south west corners are considered to be the most important orientations in vastu. As per the vastu, north east is like the receiving hands. It is the magic corner of the house. It is considered that luck enters a dwelling unit through north east, if open and remains in side the premises if south west is closed, solid and packed. If south west is open, luck would take an exit from there.
Therefore faults in northeast and southwest can be treated as major defects.
Vastu Shastra is believed to exhibit cosmic energies that can be very beneficial for a successful lifestyle. Today Vastu Shastra has gained further importance due to the understanding of ancient and past monuments. The ancient science of structure is considered for prosperity and heavenly pleasure. At times, due to space constraints Vastu Shastra cannot be implemented in certain houses. This poses a question on how could the dosh be curtailed. Vastu Shastra has also implemented rules and guidelines for creating remedies for such doshas. It is believed that each direction has its own characteristics and when any place or object does not meet the defined characteristics of all eight directions, it is known to fall in vastu dosh.
Vastu Shastra is also the bridge that combines or creates harmony between human beings and nature. In case you have been finding it difficult to hunt for appropriate jobs you need to scan your house. At times, ignoring Vastu guidelines also brings in fights between young couples and family members. All these unintentional reasons can also be caused due to non-consideration of Vastu guidelines.
Vastu Shastra considers cosmic energies caused by five important elements of life primarily fire, sky, air, earth and space. All these elements can bring in positivity and success in your life. In order to avoid such things in future, you can always take the help of an expert Vastu priest. You will have to certainly change or amend certain areas of your room. The Vastu Shastra does mention remedial procedures to curb or lower the amount of negativity. You can need to place crystals, instruments like plates, stones in order to nullify the whole negativity.
All these instruments are charged up with certain positive spirits that help to balance the amount of negativity in your house. At times, you will have to reconstruct your house or change the direction of certain rooms accordingly.
Always remember that every Vastu dosh will have some kind of remedy and this makes it extra pious. Vastu Shastra never claims to fully charge any house completely. There are certain areas that will always remain negative and the only solution is to amend and consider locations that lower the chances of negativity.
Defects and their Effects
The below mentioned effects do not prove to be satisfactory in every case. The effects might differ as every case is different in it self. Just by viewing a part of the building, conclusion can not be drawn. Although the external set up of many buildings might be same but the internal set up changes the perceptive for the residents. The below mentioned effect is an analysis from common reading and does not prove to be law.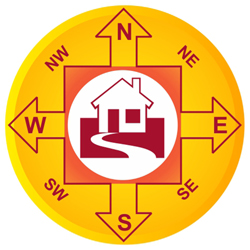 Effects of Northeast Defects
1. Family Dispute. 2. Business Dispute. 3. Divorce Case. 4. Childern behavior. 5. Freqent Surgery. 6. Accidents. 7. Too much expenditure. 8. Un curable diseases. 9. Blockage of funds. 10. Legal Disputes. 11. Rejection of business orders.
Effects of Southwest defects
1. Delay in marriage. 2. Too much expenditure. 3. Bad habits. 4. Theft of money. 5. No respect. 6. Bad relation between husband and life. 7. No promotion. 8. Cheated by employees.
Effects of South east defects
1. Fear of theft. 2. Fear of fire. 3. Bad health. 4. No good ceremony in the house. 5. Bad relation between husband and wife. 6. No piece of mind for ladies.
Effects of North West defects
1. Enmity. 2. Legal Problems. 3. Legal problems from Govt. 4. Friends and relatives go away.
In addition to above four cardinal corner defects, following defects are also viewed as serious defects.
1. Bedroom below the kitchen. 2. House facing the 'T-Junction'. 3. Obstruction in front of main gate. 4. Cooking by facing west direction. 5. Cooking stove and water sink in the same row and level. 6. Hanging beam on the ceiling. 7. Mirror in front of the bed. 8. Three doors in the row.
REMEDIES OF VASTU DEFECTS
Vastu is preconstruction science. According to vastu, defect is to be removed by making the physical changes accordingly. Any vastu defect leads to loss of positive / favoring energy.
A Vastu dosh can be corrected through the changes in the rooms, through interiors of the house, by changing the placements, by using regulators or using some charged objects. Every vastu dosh has some remedy and if taken properly, the happiness and peace comes back in the life again.
Like vastu in India, Feng Shui art of living in China have got equal value and acceptance. In feng shui treatment of vastu defects are cured by enhancing the positive energy. Since believes and thoughts about vastu and Fengshui are same in both the countries, positive energies can be enhanced to give better living results in India too.
Following are the tools which are used for enhancing the energies and to stop the negative energies to enter the dwelling units. (These should only be used under the guidance of the expert. Because use of these in wrong way may prove more harmful)
A. Camphor Crystals. Pure camphor crystals are used to remove the negative vibrations and stagnant energy.
B. Mirrors. Mirrors are useful in counter balancing the negative vibrations due to various defects.
C. Sea Salt & Salt Lamp. Sea salt has the capability to absorb all the negative vibrations.
D. Copper Plates & Wires. Copper is supposed to be the best metal used in vastu and astrology. Copper wire is used for correcting the shape of the plot and especially used for concealing the wrong entries. Copper plates are used extensively in making astrological yantras.
E. Wind chimes. Wind chimes are an excellent source of enhancing good luck & suppressing bad luck in the house. The number of rods in the wind chime and the material used are also have important role in its functionality.
F. Pyramids. Pyramid means pyra in mid (fire in the middle ). Pyramid yantra is scientifically designed instrument with holistic approach. Pyramid can be made of Metal (non ferrous), Card board, special plastic, stone, glass etc. Pyramid yantra can be used for number of purpose.
G. Colors. Colors also work as a strong enhancing tool. To enhance the vastu power and build up an enjoinment which is posite and inspiring.
H. Crystal Balls and Pencils. Crystal counter balance the negative influences of rays from the planets and transforms them into positive energy. Crystal helps to develop the mystical heeling pore. Crystal is especially valued for splitting the light and increasing the energy levels. Crystal balls can be used for number of purpose. Only charged crystals are useful for such use.
Vaastu Dosha and Remedies
It is strongly believed that Vaastu which is Science of Structure is a promise to heaven & prosperity. But when most of us live urban life where buildings are constructed mostly without Vasstu concepts due to scarcity of land. So mostly perfect Vaastu compliance is almost impossible!
Logically speaking, if we can not change exteriors, we must focus on micro level. All it means is start focusing on interiors! It is all about counter balancing negative elements.
A Vaastu dosh (defects) can be rectified thru changes in the rooms, changing interiors & rearranging objects (placements) using regulators & charged objects. Every Vaastu dosh has some remedy and if followed properly, it may bring peace & prosperity some of the remedies to remove Vaastu Dosh (defects) which actually is there in the premises of one's residential places or one's business place are given below.
These are the simple remedies, one can do himself, without any extra expenses.
Ganesh pooja, Navagrah shanti & pooja of Vastu purush. 
Navachandi Yagya, Shantipath, Agnihotra Yagya.
Do Rudri puja every Monday & Amavashya day.
Vastu purush idol, Nag (snake) made of silver, copper wire, pearl and powla (Red Coral). All these items to be put in a red cloth with red earth and keep that in East direction.
Red sand Cashew Nut, Powla (Red Coral) in red cloth – keep that in West direction on Tuesday and worship that with seemed incense will bring peace in house.
Recite "Om Namoh Bhagvati Vaastu Devtay Namah" mantra every Tuesday morning 108 times
If you are facing health problems, check your bed. As per vastu shastra, one should always use bed with four legs. Box type bed stops air circulation and is the foremost reason for bad health.
Poster of crying girl, war scene, sexy scenes, angry man, owl and eagle are considered inauspicious. If you are having one of them in your home, replace it immediately.
In kitchen, heavy items such as grinders, fridge and likewise items should be placed towards the  west and the southern wall of the kitchen.
If you see naked or bare wall while entering your house/office, place a statue of Ganesh or Shri Yantra.
Vastu Solutions (Remedies):
Here are some of  the Tips or solutions which can be easily followed without making any major changes in the existing building:
A puja room in the house is must in every house.
Light a lamp daily evening near water pot in the house.
Cactus should not be planted or kept in the house.
The statue of Hanumanji should not be placed in South-East. It may create fire hazard.
All the doors should open inside so that the energy may remain inside.
The hinges of doors should be noiseless. If so, The hinges may be greased periodically.
The doors should open towards right hand.
Bed should not be put under a beam.
There should not be five corners in the ceiling of a room.
Efforts should be made a leave the rooms open on North-East side.
While ascending the staircase, the face should be either towards the North or the East.
The seat of the toilet should face North-South.
Almirahs and beds should be set very close to the South-West wall and at a distance from the North-East wall.
While drinking water keep your face towards North-East.
While Taking meals the plate should be in South-East.
In the South-West Corner of the house, one should sleep pointing his head towards South.
Pictures or photos depicting violence in any form should not be placed in the residence or place of business.
Keep the northeast of any room or building clean, open & clutter-free as far as possible.
If you feel any disturbances due to any Vastu Dosha in the house, we suggest you to kindly take following measures:
General Disturbances
Put the auspicious pictures of Lord Ganesha or Godess Luxmi, both outside or inside the main gate of the house.
Make sure no mirror facing bed is placed in the bedroom (including TV).
Keep the North East portion of the home clean & well lighted.
Master bedroom in the South East will result in family discord/disturbances, avoid it.
 Financial Disturbances
Ensure you should not have any Godess Luxmi picture or statue in standing position in the house.
Ensure no leakage of water in the house.
Keep water in lobby outside the main gate with tortoise facing home, may be placed in water itself.
Er. Rameshwar Prasad invites you to the Wonderful World of Vastu Shastra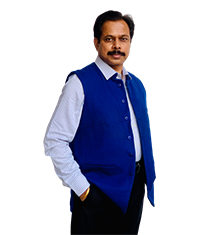 Engineer Rameshwar Prasad
(B.Tech., M.Tech., P.G.D.C.A., P.G.D.M.)
P: (+91-11) 22615299, 22615833
M: (+91) 9810105218, 9654255234