FENG SHUI
Feng Shui for Office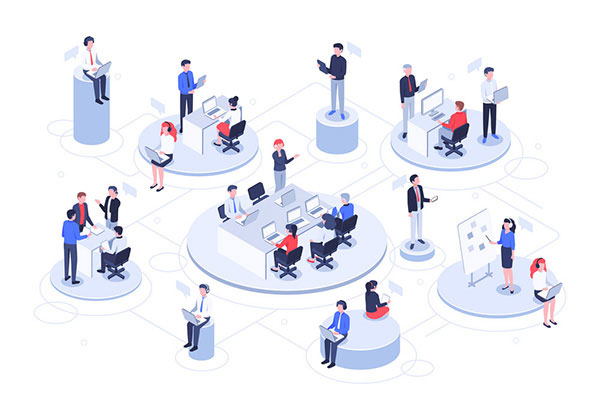 FENG SHUI FOR WORK LACE
Looking down the commercial streets, we can categorise businesses into two classes : trading points (shops) and corporate space (offices). In trading businesses, the concern is aimed more at attracting and having more customers come through the door. In the office world, while we definitely want an attractive office, the concern is more with the productivity of both employers and employees.
Trading businesses could refer to anybody. Bulk agencies, shops, stores, restaurants, galleries and malls; all want to attract customers. This is so relative that while one establishment might be very successful, while another right next to it struggles. You might even think about the infamous "dead corners" - places where it seems that every business that starts there dies in 6-12 months, and another starts.
For a shop especially there are many considerations, in view of daily direct transactions. The front door needs to be in `prosperous' positioning. Pantry and lavatory facilities need to be in the right energy field. Most importantly, the building itself needs to be an `optimal' one for making and keeping money as well as the perfect one for attracting people.
In the commercial office, the environment scores over positioning - one that helps people be more happy and productive in their work. The `facing' of the desks, wall colours, lighting, departmental positioning need to be sorted out with the correct Feng Shui, taking into consideration the nature of business.
Feng Shui enables you to calculate the energies of the building and recommend remedies for the problems that might exist - both before and after you are in a building or space.
Your office is your resource base. The energy patterns surrounding it have an important influence on your entire life and your financial well-being. Many offices are being built close to a street. Streets are major conduits and the adverse nergies as a result must be taken into consideration. A Feng Shui Auditor is able to determine what remedies are necessary to redirect those negative energies.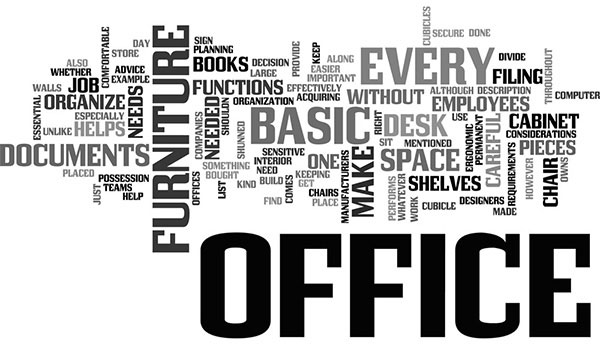 The balance of both interior and exterior spaces is one of the keys to a positive cash environment. The placement of landscaping and other exterior features is one way how this balance is achieved.
Feng Shui audits are performed for any type of building and should be scheduled preferably prior to beginning the works. Here is a brief problem and solution memorandum about office arrangements. Try to work it out, till we meet next and talk about enhancing the environment and 'feel' of the office, at length.
You cannot see the room's entrance door by merely looking up from your computer screen.
- Move your PC sideways so that you can view the door in a right angle. If you still can't, mount a convex mirror onto the side of your computer, as to view the doorway.
A heating or air-conditioning duct is above your chair.
- Redirect the air currents off yourself. If you can't, mount a panel or a pennant below the duct, to direct it away from your body.
The room contains a tall piece of furniture within your line of vision.
- Move it. High objects looming over you can have an undesirable effect on you. They deplete your confidence and feeling of well-being. Less furniture and fixtures encourage free roaming of Chi.
A desk lamp is positioned on the side of your dominant hand while you face the computer.
- A light on the same side as your dominant hand, casts a shadow over your assignments. Thus your ability to concentrate comes under strain. Over time, even a small annoyance can sap your enthusiasm.
You cannot see outside while sitting at your computer.
- If you have no windows, or you work at night, hang a scenic picture of natural exteriors within easy view or put a potted plant in the vicinity. As your eye appreciates it occasionally, your soul shall appreciate the work.
Your computer is next to the door.
- Move it or hang a plant or a dividing screen, in between. If that can't be done, keep the door closed and dangle a Chinese bell over it.
You don't have kinetic or energetic (continuously mobile) objects in your office.
- Keep the windows open so as to let the air circulate causing some motion. If you can't do this, keep a fan and some plants or curtains with tassels. Such movement keeps you feeling energetic.
Your desk is against a wall shared by a bathroom.
- If you can't move, mount a thick decorative wall-rug on the wall. This shall prevent Chi flowing out.
Your office is in an out-of-the-way or undesirable, dim-lit location.
- Use a high wattage bulb to illuminate the approach to your office. Paint the exteriors in a bright colour and decorate the outside with plants and woodwork. This is very inviting for Chi.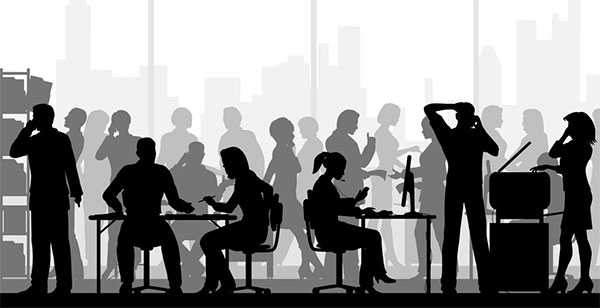 Businesses using Feng Shui can create low stress, high productivity environments for their employees while conveying an atmosphere of quiet elegance for their customers.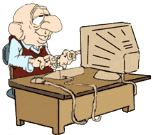 Er. Rameshwar Prasad invites you to the Wonderful World of Feng Shui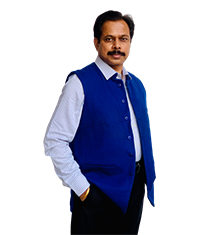 Engineer Rameshwar Prasad
(B.Tech., M.Tech., P.G.D.C.A., P.G.D.M.)
P: (+91-11) 22615299, 22615833
M: (+91) 9810105218, 9654255234