VASTU ARCHITECTURE
Rock-Cut Architecture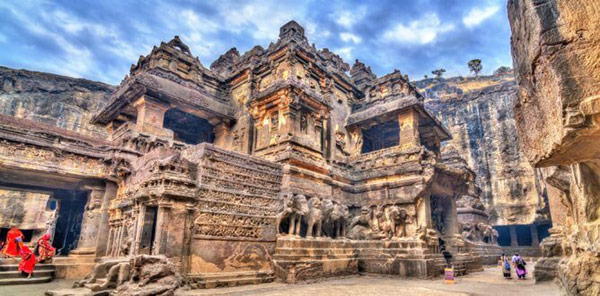 The Rock-cut structures present the most spectacular piece of ancient Indian art specimen. Most of the rock-cut structures were related to various religious communities. In the beginning, remarkable Buddhist and Jain monuments were produced in areas such as Bihar in the east and Maharashtra in the west.
Numerous caves were excavated by the Buddhist monks for prayer and residence purposes. The best examples of this are Chaityas and monasteries. Inside these rock-cut structures monks carved windows and balconies and gates in the shape of huge arch shaped openings.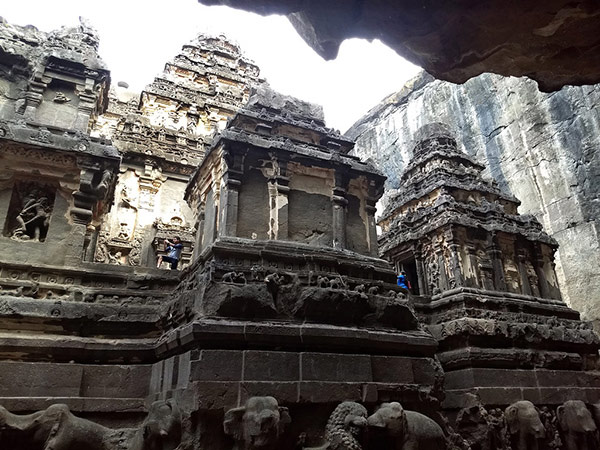 Rock-cut architecture occupies a very important place in the history of Indian Architecture. The rock-cut architecture differs from traditional buildings in many ways. The rock-cut art is more similar to sculpture than architecture as structures were produced by cutting out solid rocks. Let's have a look at various specimen of rock-cut architecture in ancient India. Some prominent rock-cut structures of ancient India are Chaityas, Viharas, temples etc.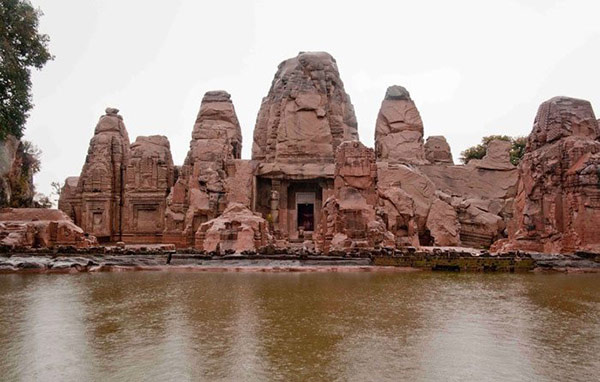 Chaityas And Viharas
Chaityas and Viharas are those rock-cut structures that were known out for Buddhist and Jain monks. Chaityas were places of worship whereas Viharas were residence of monks. The Buddhist and Jain monks usually stayed away from the towns therefore they developed Chaityas and Viharas in the hillside. Most of the Chaityas and Viharas were constructed in western India. Some of the prominent places having Chaityas and Viharas are Karle, Nashik, Bhaja and Kanheri. The rugged hills of the Western Ghats were naturally suited to the creation of living space in the hillside.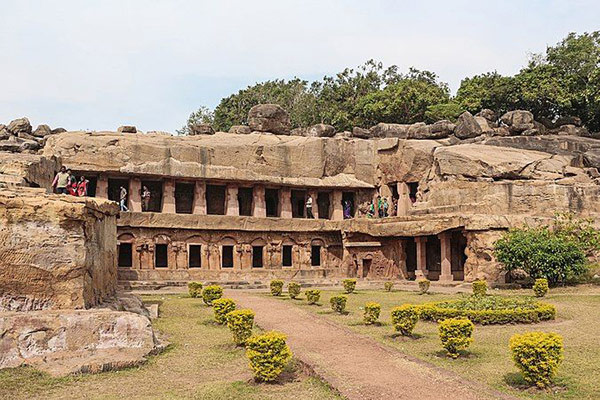 The most remarkable aspect of the rock cut architecture at Karle and other such sites is it's close similarity to wood construction. Here, you will find great imitation of every detail of wood in rocks. This throws light on the great skill of Indian craftsmen.
The Rathas of Mahabalipuram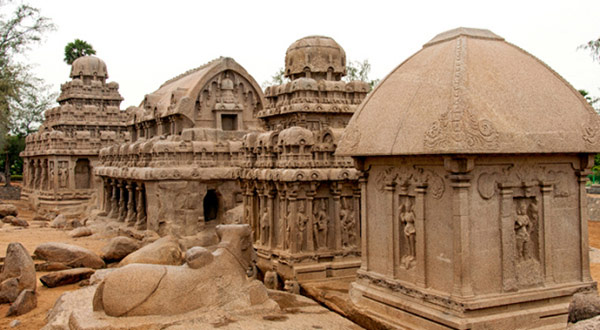 The Rathas at Mahabalipuram are yet another great specimen of rock-cut architecture in ancient India. These Ratha temples at Mahabalipuram were constructed during the reign of Pallava rulers. The Pallavas were founders of the Dravidian Style of temple architecture. At Mahabalipuram, scaled-down replicas of actual temples (known as the Rathas of Mahabalipuram or the 'Seven Pagodas') were created. These rathas were sculpted out of monolithic rocks. The Rathas are not very large, the biggest measuring 42 feet by 35 feet, and the tallest is 40 feet high. Most of the Rathas at Mahabalipuram are modeled on the Buddhist Viharas and Chaityas.
Er. Rameshwar Prasad invites you to the Wonderful World of Vastu Architecture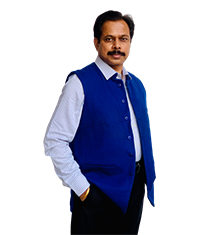 Engineer Rameshwar Prasad
(B.Tech., M.Tech., P.G.D.C.A., P.G.D.M.)
P: (+91-11) 22615299, 22615833
M: (+91) 9810105218, 9654255234