VAASTU INTERIOR
Vastu Interior for Toilet
Toilets should to be in the northwest of the house/building. Avoid constructing a toilet in the center of the building and in the northeast of the building. When it has to be an attached toilet, let it be to the northwest side of the room. The second alternative is the southeast of the building or room. An sample plan of a toilet interior is as under: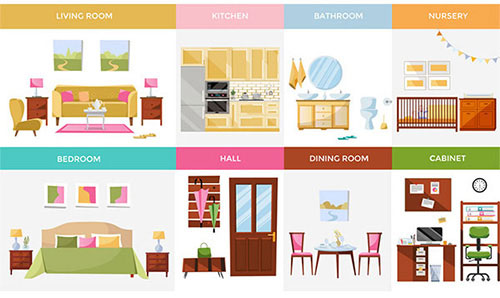 As northeast (eashanya) is the junction of Kubera and Indra, it is said that toilet in the north-east may gradually weaken the finances and the general prosperity of the master of the house. And, toilets in the southwest makes the master indecisive and his health may suffer.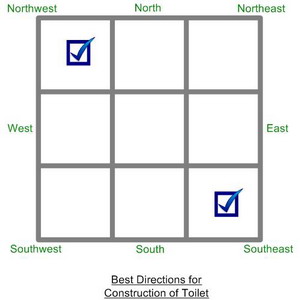 Points To Remember:
Have the bigger window on the north and a smaller one in the west after providing for privacy.
Toilet seats from south to north or west to east are approved.
Mirrors in the toilet may be on the north and east walls.
Doors can be on the east of the north-east.
Let the walls be coloured using light shades. Avoid red and black color.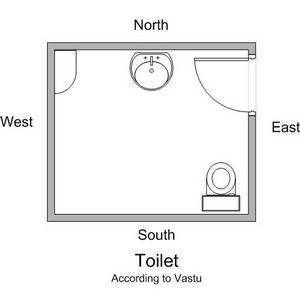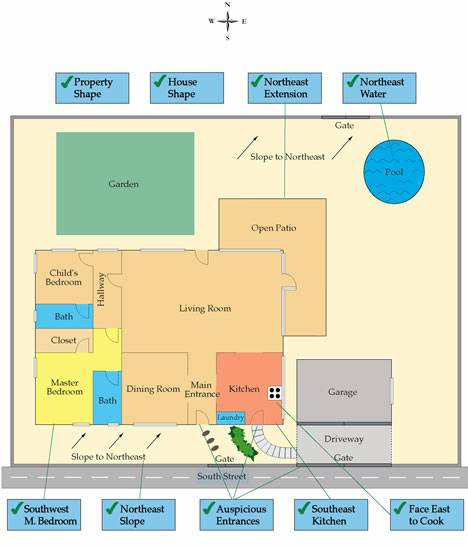 Useful Tips
The toilets should be constructed to the west of the building or the north-west side of the north or the south directions, leaving the south-east and the south-west corners. But septic tank should not be in the south. If the pits of the outlet are in the south, they should not be very deep.

The pot in the toilet should be in the west, the south or the north-west side of the west.

The construction of the toilet should be such that the persons sitting there have their faces towards the north or the east.

The toilet should be one or two feet higher than the ground level. The door of the toilet should be in the east or the north direction as far as possible.

The water storage of the taps of the toilet should be in the east, the north or the north-east corner. It should never be in the south-east or the south-west direction.

The slope of the flooring of the toilet and the outlet should be in the east or the north. Marble tiles should not be used in the toilet.

The colour of walls of the toilet can be according to ones own choice.

In the toilet, there should be a small window, in the east, the west or the north, be used.

Er. Rameshwar Prasad invites you to the Wonderful World of Vaastu Interior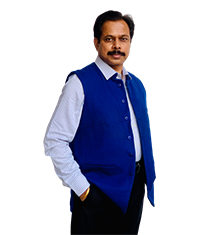 Engineer Rameshwar Prasad
(B.Tech., M.Tech., P.G.D.C.A., P.G.D.M.)
P: (+91-11) 22615299, 22615833
M: (+91) 9810105218, 9654255234