FENG SHUI
Five Element Theory of Feng Shui
Though the Yin and Yang Theory explain to us the foundation of Feng Shui mechanisms, the rules and remedies of this are also greatly influenced by the Theory of the Five Elements. The Chinese believe the interactions of these five elements - earth, wood, fire, metal and water - can be combined in different quantities to create all the permutations that are found in the forces of nature.
A significant portion of Feng Shui practice is based on interpreting how these elements interact in the physical environment to create good or bad luck.
The elements have various connotations as follows -

Fire is red, an auspicious color. It represents summer and is placed south.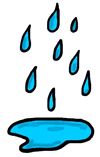 Water is black or dark blue, a solemn colour. It represents winter and is placed north.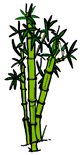 Wood is green, a prosperous colour. It represents spring and is placed east.

Metal is white or golden, an intense colour. It represents fall and is placed west.

Earth is yellow or brown, a colour of attainment. It represents the centre.
The elements are, in fact, involved in two kinds of cyclical relationships: the productive and the destructive cycles. In the productive cycle, fire produces earth, which produces metal, which produces water, which produces wood, which in turn produces fire. In the destructive cycle, wood destroys earth, earth destroys water, water douses fire, fire melts metal, which in turn will chop down wood. Feng Shui practice requires that these individual symbolic elements be incorporated into the positioning of homes and workplaces using the Chinese system of categorising everybody's date and hour of birth according to the elements.
Use the Elements to Enhance or Mitigate your Directions!
If your Bagua Energies are located in your Lucky Directions : Enhance them!
If your Bagua Energies are located in your Unlucky Directions : Mitigate them!
Direction

Bagua Area

Element

Enhance Lucky
Direction Energies

Mitigate Unlucky
Direction Energies
| | | | | |
| --- | --- | --- | --- | --- |
| NE | Knowledge | Earth | Earth & Fire | Wood |
| N | Career | Water | Water & Metal | Earth |
| NW | Helpful People | Metal | Metal & Earth | Fire |
| W | Children | Metal | Metal & Earth | Fire |
| SW | Marriage | Earth | Earth & Fire | Wood |
| S | Fame | Fire | Wood & Fire | Water |
| E | Family | Wood | Water & Wood | Metal |
| SE | Wealth | Wood | Water & Wood | Metal |
| Heart / Center | Tai Chi | Earth | Fire & Earth | Wood |
It would not be beneficial for some one born in a fire year to have much water in the home, so fountains, aquariums, and dark-coloured objects (black or blue - the water colors) should be avoided, because water destroys fire. On the other hand, plants and green objects representing wood are considered auspicious, since wood produces fire. Additionally, it would be beneficial if one slept in the room located on the south side of the apartment. But too many plants in the home would not be very auspicious if you were born in an earth year, because wood destroys earth. Instead, decorating with red objects and bright lights would be conducive, since fire produces earth. Since earth is the central element of the five, earth people should sleep at or near the centre of the house.
These examples demonstrate the various combinations that would or would not work from a Feng Shui point of view. In the case of a family, where each member is born under a different element, it is the element of the bread-winner or the head of the household that is deemed the most significant. It is his or her element that should thus be considered when diagnosing for appropriate positions and furnishings. Other rooms in the house can be designed to benefit their principal occupant.
Thus on the basis of the five elements, practically all phenomena have been categorised. Everything, from a river to sounds to the organs in our bodies, can be described in terms of the five elements. How the things are characterised depends entirely on their individual qualities. For example, earth is associated with growth and nourishment, so the spleen, which monitors the blood - digesting debris and producing antibodies when necessary - is categorised as an earth element!
To conclude, it must be said that you should not use any of these elements haphazardly. Ideally, a proper Feng Shui analysis should be performed by a qualified practitioner. Used incorrectly, the elements can cause harm to relationships, health, or money prosperity. When used correctly, they can strengthen relationships, health, and money. They permit the right amount of Chi - the auspicious or the good forces and hold back Sha - the unsightly or bad influences.
Er. Rameshwar Prasad invites you to the Wonderful World of Feng Shui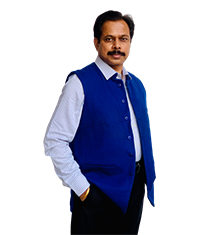 Engineer Rameshwar Prasad
(B.Tech., M.Tech., P.G.D.C.A., P.G.D.M.)
P: (+91-11) 22615299, 22615833
M: (+91) 9810105218, 9654255234