VASTU SHASTRA
Vastu For Wealth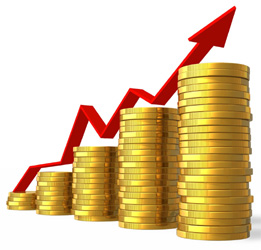 In the present times, Vastu Shastra is the most commonly used term, especially when it comes to purchasing or constructing a new home. To have a happy and prosperous household you must lay stress on enhancing the positive energy inside your home.
Vastu Shastra increases wealth, well being and prosperity if you live in structures that allow positive cosmic forces.
There are many cases where the most inauspicious buildings have been made favourable for living just by applying the principles of Vastu. The tenets of Vastu Shastra facilitate us to lead a more contented, healthy and blissful life. By the correct implementation of Vastu, we can gain peace of mind, happiness and prosperity in life.
People can productively improve their way of life, monetary steadiness, harmony and success by following simple principles of Vastu Shastra. Following are significant Vastu tips to bring Abundance, specifically money related prosperity at home.
Ideal Vastu Direction of Locker
Vastu shastra advises to place your locker in the West direction of your home. The locker placed in West helps hold and save money. A locker at the wrong location may attract losses, especially when there are vastu flaws in a building. The most crucial directions that governs the cash will flow in the space is North, South East and West directions (the direction for the placement of locker). We also suggests placing a new yellow cloth of (4" X 6") inside the safe/locker and add a few drops of Natural & Pure Pink Lotus Essential Oil (Not artificial but pure) regularly for attracting more financial success.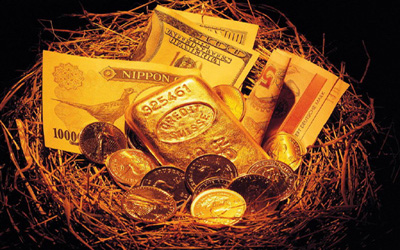 Vastu Tips to Attract Money
Vaastu is a science which ensures that the energies of a particular space are in sync with the purpose of the space. A balanced space definitely attracts positivity which creates a perfect flow of monetary gains. Allow the energies to bring you abundance. Follow the below advises.
Place a blue coloured money box/piggy bank in the North direction. Paste a picture of blue lotus on it if possible. Keep putting some money in this piggy bank often and if possible, make a routine. This will ensure the increase in the incoming money.
Place a Copper Swastik in the South East direction of your space. This will remove all obstacles in the cash flow and ensure a good cash-in-hand.
Make sure there is no dustbin or scrap placed in North, West or South East directions. If any relocate them and keep them away from sight. Dustbins program energy of disposal in our minds and in turn disturbs the financial aspects in our lives.
Shades of blue colour are soothing and pleasing to the eyes otherwise but blue in South-East direction becomes the culprit for money losses. If there is blue colour in South East in any form, be it wall paint/ wallpaper/ painting/ artwork and financial crunch has started to bother, then change this colour at earliest to an appropriate one as per directional strength. Take the advise of a learned Residential Vastu shastra Expert for Home to get immediate relief and make available the blocked funds.
It is advisable to store all your vital documents, cash and precious jewellery in West direction of the house. The safe or cupboard in which the important documents and jewellery is being stored should be preferrably in the shades of White or Yellow.
Remove any financial records, cash or monetary stuff from South of South West. Keeping the stuff in this direction causes the financial drainage and losses.
Some directions such as direction between East and South East should be avoided for placement of any important documents like financial records.
It is frequently advised in Vastu shastra scriptures that a simple, clutter free, organized and neat home allows free flow of Positive energy. The energy coursing through the house is liable for how you handle your connections, wellbeing and money. So Ensure that not just the focal spaces but also keep your family room, kitchen, balconies, rooftops, windows and entryways, extra rooms, storage clean and flawlessly organized.
As per Vastu Shastra, water spillages in the kitchen, washroom and surprisingly even in garden area is representative of financial leakage and invites monetary misfortune. This is to be taken into consideration, particularly during rains that any Leakages of water from the ceilings, walls or a messed-up pipelines should be promptly repaired as they may bring incredible financial misfortune.
These are few important Vastu tips for money, growth and financial prosperity at home. It is imperative to mention here that the interior of the house not just influences but decides the monetary success, so make informed choices!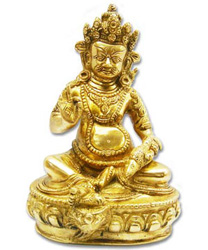 According to Vastu Shastra, if you please Kuber, the God of Wealth, and get his blessings, you can improve your financial health. In order to improve your financial position, these are some useful vastu tips for blocked money which can attract customers and get rid of money problems.
These vastu tips for wealth and happiness are best suited for people who are always surrounded by money problems.
Never make swimming pool, water body or anything lower than the normal ground level in the South-West corner (applicable to home, office or any other building).
Place the cash locker or cash almirah close to the South, South-West or West-South-West wall so that it opens in the North direction. North is the direction of Lord Kuber and opening of locker in North direction allows Kuber to fill it again and again. Avoid placing cash locker in any other direction.
Never ever, under any circumstance, place the cash locker under any beam as this puts a lot of financial stress on family or business.
One of the trick to attract wealth is to place a mirror in front of your cash locker so that the mirror shows an image of cash locker. This is emblematic that your wealth is doubled.
Keeping the North-East portion clutter free and open at all times attracts wealth towards you. Avoid making staircase etc. in this portion. Never keep anything heavy suchlike machinery etc in the North-East corner.
Make sure to avoid any high rise buildings, temple etc. in front of NE of your plot or home as this leads to loss of wealth. If there are high rise buildings and temples then at-least make sure that their shadow doesn't falls on your home or plot.
Never make curved wall in the North-East corner of the boundary wall. Make it at right angles.
Always keep the South-West portion of roof higher than the North-East portion. In other words the building roof must slope from SW to NE.
Make sure that South and West walls of home and boundary are higher and thicker than the walls in North and East side.
Always buy plot(s) which have more or at-least the same elevation than the surrounding roads. Never buy a plot which is at a lower level than the road facing it.
As per vastu for money planting big and huge trees in the South-West portion of a plot stabilizes finance. This also helps to avoid misfortunes and mishaps in family and business.
Never have big and high trees in the North-East side of a plot as it obstructs financial flow.
Always make sure to keep the center of home as free area. Never make any construction (except a temple) in this part of a house as this is the Brahmasthan.
Make the SW or West portion of the plot as store room.
Always keep all doors and windows clean. If they are dirty then money flow is obstructed.
As per vastu tips for wealth repair or replace any leaking taps or faucets; leaking of water denotes wastage and loss of money.
Place a water fountain in North-East part of home. Make sure that water in the fountain is always moving; movement of water denotes flow of positive energy and wealth.
Keep a fish aquarium in your home in the North-East portion of hall or living room. Always keep the fish aquarium clean and aerated.
Decorate the main or entrance door of your home distinctively to enable prosperity and wealth find your easily. Also decorate the name and number plate of your home. Keep this area brightly lit and beautifully colored.
Wealth is mainly represented by purple color, hence keep a purple colored plant in your home. However, if you find it difficult to get a purple colored plant then keep a money plant in purple colored pot.
Take these steps and enjoy financial stability and monetary well being forever!
Er. Rameshwar Prasad invites you to the Wonderful World of Vastu Shastra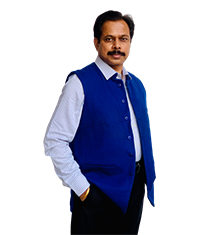 Engineer Rameshwar Prasad
(B.Tech., M.Tech., P.G.D.C.A., P.G.D.M.)
P: (+91-11) 22615299, 22615833
M: (+91) 9810105218, 9654255234