ASTROLOGY
Sun Sign Forecast For Aries in 2023

Sun Sign Forecast : Aries (Mesha)
Aries/ Mesha Rashi [Sun Placed in Aries]
For natives born between March 21 and April 20
(These predictions are Solar-based. Readers are requested to take date of birth into considering when reading these predictions.)
Hindi Name: Mesha
Date of Birth: March 21st to April 20th
Rulling Planet: Mars (Mangal)
Nakshatras: Ashwini & Bharni
Lord of Nakshatras: Mars & Ketu
Lucky Numbers: 3, 5, 12
Lucky Days: Tuesday, Thursday
Lucky Colours: Red, Yellow
Lucky Stones: Coral and Yellow Sapphire

Each year, sun enters Aries from 21 March to April 20, approximately. In this position, it takes charge of Aries and triggers the matters related to those born under the sun sign. Aries is the first sign of the zodiac and its owner is Mars. It is a hot and fiery sign.

Aries Horoscope 2023
This year Aries natives will be able to go ahead with the projects they left pending in the previous year. According to the Aries Horoscope 2023 Predictions, good luck will manifest in your finances, career, love life, and health. Though things will work out for the better in your life, you should be cautious not to make mistakes that will have a lasting impact on your life. You will be happy because your social life will improve, and you will find the best in everything you do.
The beginning of the year will get some uncertainty and confusion but in the latter half you shall attain success be it a job or business. During this period you will complete all your tasks before the designated time which will improve your reputation at the workplace. Your confidence will increase and your work will be acknowledged and honoured. Financial gains and gains in luxury items including property are indicated.
Be careful about what you say to others  at the beginning of the year but as the year progresses, your relationships will become smooth. If you are unmarried, then this year you might tie the knot. You will have full support of the family members.
It is not a favourable time for your health till August 2023. Try to avoid stress, eat healthy and exercise.
Best Months are September and October.
2023 with respect to different aspects in your life
Love:
Singles will find it easy to fall in love this year. You are surrounded by people who like you and would want a part of your life. However, do not be hasty in deciding to whom to open your heart to. You need to be sure that you allow the right person into your life.
Horoscope 2023 Forecast foretells a period of bliss for married couples. At the beginning of the year, you will go through some challenges, but they will only strengthen the bond you have with each other. From March 2023 onwards, your love life will take a turn for the better.
Career:
Career 2023 predictions for Aries reveal that you will go through some challenging times in your career, but there will also be good times. It all depends on the month and how the stars are aligned at that particular moment. Stick to the position you are in now and work towards achieving your goals. Also, this is the best time to start working on your plans.
Finance:
2023 will see you enjoy financial abundance like never before. Money will not be a problem because there is constant financial flow. However, you should be careful how you spend your money. It is also important that you save enough for rainy days. Money might be available now, but it will reach a point when the same will be scarce.
From September 2023 onwards, you will be able to gain financial benefits from partnerships. Be wise in the way you invest your money, and things will work out for the better in your life. With proper planning, you will not experience any financial strains in 2023.
Family:
This year you will work hard to make up for the lost time with your family. You will be forced to achieve balance in your life so that you can have time with your loved ones. Your family needs you, and you will have to make some adjustments so that you can always be there for them. Be sure before you plan for a child.
Aries Horoscope 2023 foretells you to keep your promises to your family members. Also, ensure that you perform your responsibilities towards your loved ones with enthusiasm and happiness.
Health:
Aries natives will enjoy good health for the better part of the year. Towards the middle of the year, you will face some challenges with minor illnesses, but you will manage the same by seeking medical attention before things get out of hand. You should also be careful to avoid minor accidents.
Social Life:
Aries Horoscope 2023 reveals that you will have to work on your professional and personal relationships with people. Do not be someone who likes keeping to themselves. You need others in your life to get ahead. The stars are aligned in your favor when it comes to expanding your social circle. You will meet people you can count on always to have your back. However, be careful not to trust anyone with important information about yourself until such a time when you trust them fully.
Based on the Aries 2023 Horoscope, you will have to start working on your ideas this year. Do not leave anything to chance; instead, take matters into your own hands. Remain true to yourself and do the things that make you happy. Be careful how you choose to live your life now. Your current actions will define the kind of future you end up having.
Always plan ahead, and success will manifest in your life. 2023 is a year of blessings for Aries natives; therefore, you should make good use of every opportunity that comes into your life. Do not rush over things. Take your time, do your part, be patient, and trust the process.
Aries Monthly Horoscope 2023
Now that we've discussed the year in its entirety, let's take a closer look at each month. Below are some short summaries of each month for the Aries horoscope 2023.
January 2023
This month great things will manifest in your life, having that you have been working hard.
February 2023
It is the best time for you to trust your instincts and follow your heart. Do the things that make you happy.
March 2023
This month 2023 astrology you will have to be alert to the opportunities coming into your life. If you do not pay close attention to what is happening in your life, good things will pass you by.
April 2023
All aspects of your life are on the right path. Continue doing what you are doing, and positive outcomes will be your portion.
May 2023
It is time to take care of your emotions. This way, you will build great relationships with people.
June 2023
This month, make it a point to be open with your partner about the things in your personal life that affect your love life.
July 2023
Surround yourself with people you can trust. Have people in your life that are a positive influence.
August 2023
You will have to get rid of negative thoughts that make you doubt yourself and your abilities.
September 2023
Do not listen to people who tell you that you are not good enough just because you have failed a couple of times. Failure does not define the person you are or how your life will turn out, especially during the mercury retrograde 2023.
October 2023
This month, you need to focus more on your spiritual life. Ensure that you indulge in activities that nourish your spirit.
November 2023
You will enjoy a stable financial life. Everything you have done so far will guarantee you financial security and abundance.
December 2023
It is never too late to look back at your mistakes and make amends. Do what is right for you and the people around you.
Conclusion
Horoscope 2023 Forecast reveals a period of bliss in most aspects of your life this year. Things are working for the better in your life. Embrace positive changes and ensure that you fill your mind with positive thoughts. Work on your ideas and ensure that you do things that will get your life ahead.
Your love life will thrive because you finally know how best to relate with your partner or spouse. Finances will also improve, and you will find new ways of generating income. You will indulge more in social activities because you intend to connect with people at every level. Are you ready for 2023?
Er. Rameshwar Prasad invites you to the Wonderful World of Indian Astrology.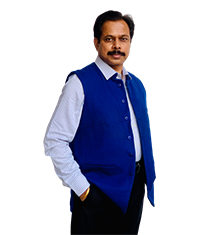 Engineer Rameshwar Prasad
(B.Tech., M.Tech., P.G.D.C.A., P.G.D.M.)
P: (+91-11) 22615299, 22615833
M: (+91) 9810105220, 9654255234