ASTROLOGY
Sun Sign Forecast For Aries in 2021

Sun Sign Forecast : Aries (Mesha)
Aries/ Mesha Rashi [Sun Placed in Aries]
For natives born between March 21 and April 20
(These predictions are Solar-based. Readers are requested to take date of birth into considering when reading these predictions.)
Hindi Name: Mesha
Date of Birth: March 21st to April 20th
Rulling Planet: Mars (Mangal)
Nakshatras: Ashwini & Bharni
Lord of Nakshatras: Mars & Ketu
Lucky Numbers: 3, 5, 12
Lucky Days: Tuesday, Thursday
Lucky Colours: Red, Yellow
Lucky Stones: Coral and Yellow Sapphire

Each year, sun enters Aries from 21 March to April 20, approximately. In this position, it takes charge of Aries and triggers the matters related to those born under the sun sign. Aries is the first sign of the zodiac and its owner is Mars. It is a hot and fiery sign.

Aries Horoscope 2021
The Aries horoscope 2021 shows a lot of change in the year ahead but this change is likely to be for the better. Jupiter, Uranus, Mars, and Pluto have large planetary influences on Aries this year. These planets will have the most effect near the Spring Equinox and Winter Solstice. Throughout the years, the Aries zodiac personality will face many decisions. The choices they decide on, while influenced by the planets, will ultimately be up to them. These choices will define their year.
Year 2021 would be a promising year for Aries guys with myriad opportunities for growth and development. This year, you would have a sense of optimism and an eagerness to pitch in more effort. And would bring your ambitions a little closer. You would find challenges en-route, use them as stepping stones towards your success in life.
This period, you would be acknowledged by enemies and friends who had turned their back on you earlier. So do not take criticisms and judgements to your heart. Strike a better balance between your personal and professional life. Set lofty goals and inch towards them though they might seem distant for now.
Financial situations will control your life during the year 2021, and you should be prepared for a few surprises on this score. It is necessary to manage your expenses and live within your income. Otherwise, you will make a mess of your life. If you want to enlarge your circle of social contacts, the year will provide you with plenty of opportunities due to the positive influence of various planets.
Single Aries will be able to get into a promising relationship. You will revive old relationships. And, this will help your finances. You can maintain your health by regular exercise.
Jupiter moves into Leo in mid-July, which will create a surge of creativity for any Aries born person. This will likely make you feel more expressive and encourage you to take more risks in your everyday life. You are also likely to feel more playful during this time, which can also influence your creativity.
For almost the entire year (until December 24), Saturn will be in Scorpio and also in the 8th House. Whenever Saturn is in your 8th House, it means it is a time for change. It is time to get rid of your bad habits and embrace new and healthier habits. Also, this could mean quitting a job and getting a new one, dumping your partner, or cutting off toxic friendships. This period is also a great time for self-reflection and focusing on your spirituality. Look to a power higher than yourself to find the answers you are looking for in life.
Also, Pluto will be in Capricorn throughout 2021 as well. This 2021 forecast also contributes to an internal drive to make a change in your life. You may feel like there are power struggles in various areas of your life, including in your career, romantic relationships, and family relationships. Take initiative to make the correct changes in your life to turn onto the correct path. This is likely to be difficult at times, but it will all work out for the better in the end.
2021 with respect to different aspects in your life
Career:
Your professional life is in for a major shift this year, thanks to the planetary influences over this area of your life. Major changes are on the way, do adapt to it. Though initially things seem to go off-road, you would be soon be on the right track, thanks to your commitment to work. Use your failures as stepping stones to come up high these days.
It would be quite a cake-walk for you in the career arena for now. However you ought to keep updating yourself to keep with the race around. Your impatient nature would take you nowhere these days. Be calm and composed, and strive for perfection in your works. The planet Uranus would be asking you to constantly prove yourself in career. Mercury helps you with your achievements and workmanship. Those aspiring for a job change would find the ripe enough for the same. Stay positive and focussed. Your ruler Mars might bring about occasional impediments for your professional performance. Saturn would help you to tide over all uncertainties this period and reach your destination unharmed.
Love:
In this year 2021, your ruling planet helps you to assert yourself in relationships. Your partner would be intimated that though you love him or her you cannot be restrained. Do express this positively to your partner without kindling any sort of misunderstanding around. The single Aries folks would be able to attract a potential partners this period and this would be at the first instance, there would be no second thoughts, completely an impulsive action on your part.
The year would help you to establish a stable marital or love relationship with your partner. Though there would be ups and downs you would both remain grounded and together. Let not your love for independence and freedom mar your relationship these days. If you are truly in love, look for some commitment from partner like getting engaged or married.
Happiness prevails in your love life and marriage all through the year. This would be a good time to set out on adventure trips with your partner. This would help you to better understand each other. Natives are advised against resorting to sensuous and sexual moves when not committed in love. This would not give a stable relationship. When troubles abound, make amends with partner then and there. Do not set lofty targets for your partner. Be a pleasing and loyal partner and this assures happiness through the year.
Finance:
For Aries natives, during the year 2021, the house ruling finances has no major planetary influences. Hence there would not be much to worry about this area of yours. Remain within your budget, do not over spend, do save some and find ways to clear off debts.
Through the year, you would be able to improve your financial inflow, but in a small way only, do not expect a windfall for now. You would be tempted to indulge in pleasure spending, be cautious. Living a life of lowness would save you from financial hardships later on. This year is not the time to go in for risking finances like speculations. At times you might feel the pinch and it would seem as if the planets are going against you. But be prudent and wise.
As the year moves on, your financial stabilisty would improve. Be more responsible with your finances. When entering into partnership deals, do not commit much beyond your means. To sum up, stay grounded.
Health:
Year 2021 promises to be a year of good health and cheer for Aries folks. However keep an eye over minor ailments and be moderate with your eating habits and exercising. Mars might bring about occasional health issues which ought to be attended immediately though. Do not be lax with your health this period.
Do not strain yourself both mentally and physically. Stick to a sport, but then do not exert too much, against your ability. Periodic relaxing and rest are a must. You are known for your over-working attitude, this is not the time. Develop good immunity. Look out for herbal remedies for ailments without resorting to chemical supplements. Maintain a good balance of work and play for now.
Advice:
Year 2021 would prove to be quite an easy year for Aries folks, that any kind of advise is unwarranted. However natives are asked to remain patient and be away from impulsive acts when they encounter setbacks. Patience would be the survival mantra for the natives. Take life's events as they come your way with a pinch of salt, to not get too much attached to relationship. Aries guys are asked to better understand their near ones and act accordingly for now. Be kind and gentle and give your loved ones the attention they desire. Rest your assertiveness for sometime.
Aries Monthly Horoscope 2021
Now that we've discussed the year in its entirety, let's take a closer look at each month. Below are some short summaries of each month for the Aries horoscope 2021.
January 2021 will bring a renewed sense of energy into your life. During this month, you are likely to want to move forward in some way.
February 2021 brings your relationships into the limelight; this includes your platonic, business, and romantic relationships. Unrelated, your finances are also likely to do well this month.
March 2021 may make your emotional state uneasy. But, this may cause you to be emotional at times, ranging from shy and introspective to outspoken and angry.
April 2021 is an especially lucky month for you. You are likely to be more confident than usual this month.
May 2021 comes as a reminder to find balance between your work life and your personal life. Strike a balance between these two so both your relationships and your finances can remain in good shape.
June 2021 will be somewhat complicated, as Mercury will be in retrograde for most of the month. Because of this, you are likely to feel less patient and your self-esteem may be low.
July 2021 is a month to focus on your family and your romantic relationships, as your heart will be filled with feelings of love.
August 2021 will carry on much in the same way as July, but with more tenderness with passion. Also, you are likely to still be extremely caring towards your family members, but perhaps less passionate towards your significant other.
September 2021 is a month to try new things! This is a great time to get out of your comfort zone and to meet new people and let yourself take part in new experiences.
October 2021 predicts good luck in finances but bad luck in love. How you act in these disputes could determine the fate of your relationship.
November 2021 brings with it a renewed sense of creativity and internalized need to prove yourself to others. Undertake more projects at work or spend more time working on creative hobbies at home.
December 2021 ends the year on a lucky note. During this month, you will be faced with a few important decisions to make like pregnancy.
Conclusion
All in all, this year comes with many changes, most of which are sure to be for the better. Pluto, Neptune, and Jupiter have the biggest planetary influences in 2021. Astrology 2021 predictions foretell that you will feel more creative, caring, and energetic throughout various periods of the year. Thus, with all of these changes in your life, Aries horoscope 2021 says you need to make sure you still think carefully before making any life-changing choices. At the end of the day, the stars and planets are here to guide you, but all your choices are ultimately up to you to make.
Er. Rameshwar Prasad invites you to the Wonderful World of Indian Astrology.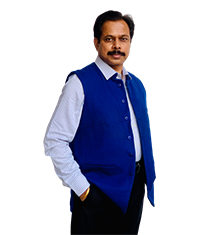 Engineer Rameshwar Prasad
(B.Tech., M.Tech., P.G.D.C.A., P.G.D.M.)
P: (+91-11) 22615299, 22615833
M: (+91) 9810105220, 9654255234