GEMSTONES
Gems for Planet : MOON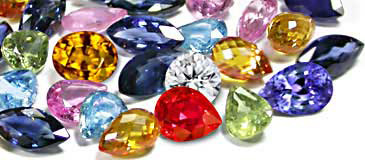 2. MOON (Chandra)
The Moon governs the mind, and it's position in one's horoscope determines a person's habitual patterns of thought, feeling and volition. It rules all professions associated with water, such as sailing and fishing, and it influences the tidal patterns of oceans and seas as well as bodily fluids. Lunar energy is associated with the water element, the color white, motherhood and femininity, romance and love. The Moon is a soft, sensitive planet with fluid, feminine qualities.
If the Moon is exalted one will be wealthy, industrious and respected. But if the position of the Moon is weak or afflicted then contrary results may be expected. Diabetes, alcohol and drug abuse, and all types of emotional distress are also associated with debilitated Lunar energy. ORANGE is the cosmic color transmitted by pearls and other Lunar gems. Orange color waves are cold and therefore useful in treating diseases of the bodily secretions and blood caused by excessive heat in the body. Fine Moon jewels are known to be helpful in cases of mental derangements caused by an excess of heat in the heart and brain. Moon astral talismans will also enhance all mental faculties, pacify emotions, induce tranquility, and improve artistic creativity.

GEMSTONES ruled by the Moon are natural pearl & moonstone. Flawless (eye-clean) stones are required in order for Moon astral talismans to properly transmit beneficial Lunar energy.
NOTE: As the Moon is incompatible with Rahu and Ketu, Moon gems such as pearl should not be used with hessonite or cat's-eye. Specifically designed talismans like the Navaratna (nine gems setting) are an exception to this principle.
The particular hue or type of white color recommended for each social-religious-economic station of society are listed as follows:
1) Religious practitioners, scientists and educators should use white;
2) Soldiers, administrators and bureaucrats should use orangish white;
3) Farmers, bankers and traders should use yellow to greenish white;
4) Servants, laborers and workers should use bluish or black.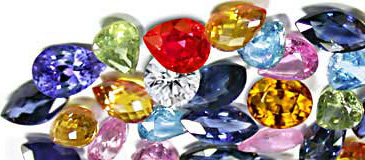 Er. Rameshwar Prasad invites you to the Wonderful World of Indian Astrology.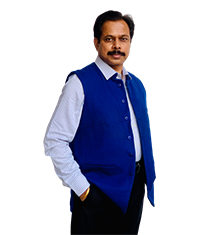 Engineer Rameshwar Prasad
(B.Tech., M.Tech., P.G.D.C.A., P.G.D.M.)
P: (+91-11) 22615299, 22615833
M: (+91) 9810105218, 9654255234