GEMSTONES
Gems for Planet : SATURN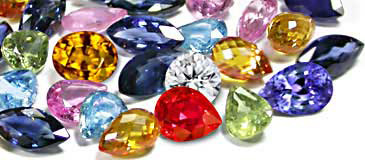 8. SATURN (Shani)
Saturn is a planet which rules obstinacy, gambling, and chronic diseases. It governs aging and death, yoga practice, foreign travel, hunters and thieves. While malevolent by nature, when properly placed or balanced Saturn can also induce great virtues, such as compassion, charity, longevity, meditative insight, and positive public influence.
When Saturn is exalted one will be long-lived, charitable, lavish, proficient and an affectionate mate. But if Saturn is weak in a person's horoscope, one becomes vulnerable to headaches, neuralgia, and other disorders of the nervous system, as well as epilepsy, stupidity, and fainting. VIOLET is the cosmic color transmitted by blue sapphires and other natural blue to violet gems. Violet color waves are related to Saturn, the planet which governs suffering and poverty. Saturn also rules the entire nervous system. Therefore, most diseases of the nerves, such as neuroses and nervous tension may be caused by an afflicted Saturn. Saturn being the slowest planet also causes diseases of a chronic nature and can cause delays if ill-disposed. Saturn Astral Talismans are known to help strengthen a person's nervous system. They also repel envy from others, avert demoniac influences, provide protection against dangers during travel, make one more serious and far-sighted, and induce mental tranquility.

Saturn transmits it's cosmic energy through blue sapphires, blue spinels, tanzanite, indicolite, iolite, amethyst and other natural blue to violet gems with transparent clarity. Only flawless gems possess the capacity to properly transmit positive astral energy from Saturn.
NOTE: As Saturn is incompatible with Sun, Moon and Mars, Saturn gems such as blue sapphire should not be used with ruby, pearl or red coral. Specifically designed talismans like the Navaratna (nine gems setting) are an exception to this principle.
The particular hue or type of blue color recommended for each social-religious-economic station of society are listed as follows:
1) Religious practitioners, scientists, educators and women should use light blue;
2) Soldiers, administrators, leaders and bureaucrats should use violet blue;
3) Farmers, bankers and traders should use greenish blue;
4) Servants, laborers and workers should use gray to black blue.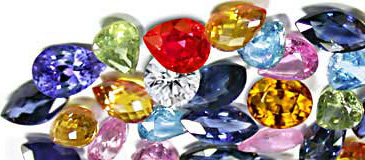 Er. Rameshwar Prasad invites you to the Wonderful World of Indian Astrology.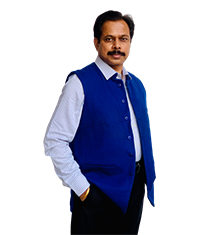 Engineer Rameshwar Prasad
(B.Tech., M.Tech., P.G.D.C.A., P.G.D.M.)
P: (+91-11) 22615299, 22615833
M: (+91) 9810105218, 9654255234