NUMBER THREE
Number 3

Number Three – The Party Animal

Famous Number Three Personalities: Abraham Lincoln, Mark Twain, Jodi Foster, Alan Ada, Rudyard Kipling, Winston Churchill

Number Three Good Traits: Creative, Romantic

Number Three Bad Traits: Impatient, Unpunctual

Number Three Lucky Color: Crimson Red
FOR VAASTU INTERNATIONAL COURSES - CLICK HERE
FOR VASTU NUMEROLOGY COURSES - CLICK HERE
Your lucky number is 3.
The planet governing you is the Jupiter, the master of all planets.
You are very hardworking, courageous and religious. You like to have strict discipline. You don't like the interference of anybody in your work and also don't like to interfere in anybody's work.
You will be more influenced by Jupiter if you are born between 20th January to 21th March. In that case you can be a good businessman and a respected person in the society.
For business you can succeed in the field of clothes, food items, hotel business, acting, broker, banker, priest of temple, advertisement and publicity etc.
For luck and success in your business, and job, the directions of south-east and south-west will be favourable to you. The directions of North-west are not be favourable to you.
For MARRIAGE purpose, the persons born on 1, 3, 5, 7, 8 and 9 of any month will be suitable to you and they can be your FRIENDS also. But the people born on 2, 4, and 6 of any month are not suitable to you as a marriage partners. You are advised not to keep friendship with them.
Every year during the end of December, take special care of your health and keep control on your expenditures.
The period from 20th February to 21st March and 21st November to 21st December brings progress, money and happiness in your life. The dates 3, 12, 21, 30. including 6, 9, 15, 18, 24, 27, will be favourable to you and specially if they fall on Tuesday, Thursday and Friday.. You should do all your important jobs on these days.
The colours favourable to you are Yellow, Pink, White, Green, Dark brown and light blue. To avoid accidents you should prefer the Car and two wheelers of these colours. You should prefer the clothes of these colours and keep handkerchief, pens in your pocket of same colours. Avoid using black & dark blue colours
Your lucky year of your life will be the 35th year, during which you are likey to have car, house and land etc with lot of respect and possibility of an award also.. The 18, 21, 24,30, 33, 36, 39, 42, 45, 48, 51, 54,57, 60 and 66th year of your life will be important
You are likely to suffer from problems of lungs, liver, diabetes, skin problems, asthma, speech related problems like stammering etc.
For improvement in your luck and health , you must keep a fast on Thursdays . For gaining a lot of wealth and success in business, you must keep a suitable Yantra with you and at the place of worship in your house.
For your luck and good health wear Topaz (Pukhraj) in gold ring.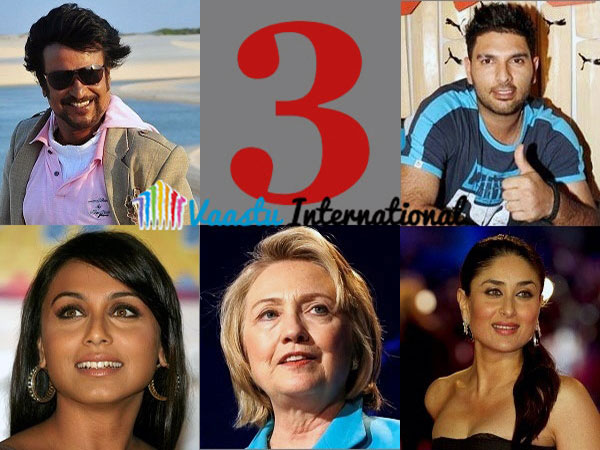 Signature
Number 3 persons should start their signature clockwise and it should slant upwards. Signature should be longer than 3 cm.

Name characteristics of number three
Only after careful study of birth number, sum number, planetary motion of sun and mercury name number is advised.
Number 3 persons can remove unnecessary hurdles in their life by making their name on favourable number.
Name number 3
This is a spiritual number, persons whose name number sums up to 3 will be spiritually inclined and intelligent persons. They will achieve good qualifications.
Name number 12
Having named number 12, a person will have the capability to sacrifice personal goals to the ambition of others. He will always work for the welfare of others. But sometimes, the result of severe emotional stress and mental anguish creates amnesia. Rather than being emotional, these persons should pay more attention to education and intellect as it will pave way to success.
Name number 21
Person whose name sums up to 21 will have general success and guarantees advancement, honors, awards and general elevation in the life and career. It gives success after long struggle. The beginning of life will be full of struggles. The later part of life is full of luck.
Name number 30
Persons whose name sums up to 30 will be full of imagination. They will have thoughtful deduction and mental superiority over others. This number is neither fortunate nor unfortunate. They won't be interested to earn money and wealth. Even if there is no profit, they will undertake some difficult jobs for the sake of mental satisfaction.
Name number 39
These persons will work for the welfare of others. They may face health problems specially skin problems. They will struggle in their youth days and will have success after lots of hardships in later part of their life. But they are good natured and that they can go up to any extent to do good for their friends and relatives.
Name number 48
They will succeed in the face of any number of trials and tribulations. They will take up assignments beyond their abilities. They will work for the welfare of others. Fate will always play an adverse role in their lives. Success will be very late in their life.
Similarly name numbers 57, 66, 75, 84, 93, 102 have different meanings.
Numerology 2021 Forecasts
Those people born under ruling number 3 ar#! ambitious, leader-like, fond of governance and tough disciplinarians. These people are governed by Lord Jupiter. The people who have been born on 12th, 21st, 30th of any month have 3 as their ruling number. People having 3 as their ruling number are said to be rich in possession of wealth, intelligence, wisdom and family support. The specialties of hard working people falling under the ruling number 3 can be described. These people actively participate in debates and intellectual discussions. Such people are idealistic, disciplinary, self respecting. Due to your governing planet being Jupiter, if you start any work on Thursday, you'll receive good results. They have an ambition to attain top position. These peoples teach some high level in whatever field they work.
On the off chance that we talk about locals with Root Number 3, at that point, the year 2021 will be typical. An anomaly will emerge in your psyche with respect to picking up data about various things. Nonetheless, you may stay befuddled, which can cause significant interferences when performing significant errands. There will be a feeling of honorableness kept up inside you, because of which you will partake in profound exercises. This will assist you with accomplishing harmony and serenity throughout everyday life.
As indicated by the 2021 Numerology Horoscope, understudies with Root Number 3 will work more enthusiastically from the earliest starting point of the year. During this year, there will be a lot of chances for you to prevail in your serious tests. This year will be typical for couples in adoration, yet some fortunate individuals will be showered with the benefit of wedding their darling.
As indicated by the Numerology Horoscope 2021, you can pick up benefits from the administration area toward the start of the year. In the event that you are utilized, at that point, there will be some high points and low points in your working environment, yet you will begin getting uplifting news in the last piece of the year. Karma will be your ally, which will open entryways of progress for you. You should give exceptional consideration to your monetary circumstances, since you may do pointless costs this year. Despite the fact that your pay will stay pretty steady, you are as yet needed to focus on your costs and buys. You should remain intellectually solid this year, as at exactly that point will you have the option to prevail in your errands and undertakings.
Tips to enhance your luck in 2021
In order to enhance the auspiciousness of this year
1. Wear a piece of dry turmeric tied in a yellow cloth around right arm or neck
2. Put water into a Peepal tree regularly barring Tuesday and Sunday.
3. Wear around your neck the Citrine gem embedded in a Guru yantra.
Celebrities
Rajinikanth (12/Dec), Swami Vivekananda (12/Jan), Benazir Bhutto (21/Jun), Rani Mukerji (21/Mar), Vivek Anand Oberoi (3/Sep), Kareena Kapoor (21/Sep), Yuvraj Singh (12/Dec), Abraham Lincoln (12/Feb), Warren Buffett (30/Aug).
Lucky Year
It's very favorable year for those who is in their 3rd, 6th, 9th, 12th, 15th, 18th, 21st, 24th, 27th, 30th, 33rd, 36th, 39th, 42nd, 45th, 48th, 51st, 54th, 57th, 60th, 63rd, 66th, 69th year etc.
Lucky Numbers: 3, 6, 9
Lucky Months: March, June, September, December
Lucky Days: Wednesday and Friday
Lucky Colors: Silver and Dark Green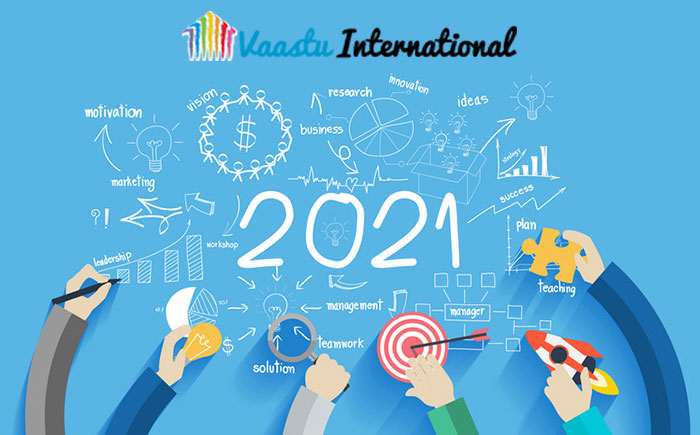 Click on your date of birth to find out the business suitable to you, your marriage partner, your lucky stone, your enemies & friends and the colour of car/ two wheeler suitable to you. Make 2021 your Best Year Ever with the help of our extremely useful forecast.
1 2 3 4 5 6 7 8 9 10 11

12 13 14 15 16 17 18 19 20 21

22 23 24 25 26 27 28 29 30 31