VASTU SHASTRA
Vastu Devta - Paapyakshma (पापयक्ष्मा)
'Paapyakshama' means, an evil disease or consumption or a diseased spot, breaking up of strength, infirmity, variegated ginger, etc. Rajayakshama generally means suffering from consumption or consumptive disease. This square is related to disease, drug addiction, feeling of loneliness and fault-finding nature. Samaranganasutradhara identifies Paapyakshama as 'Kshaya'. Kshaya has also been called Kshaya-roga, Ati-roga and Roga-raaj.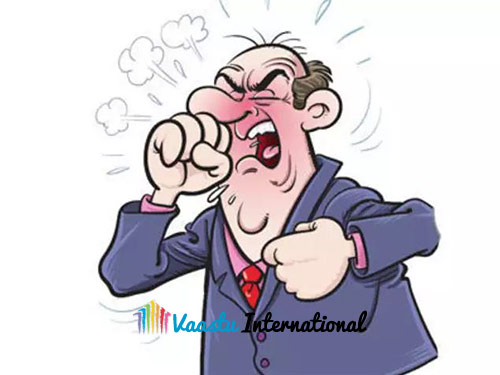 FOR VAASTU INTERNATIONAL COURSES - CLICK HERE
Rājayakṣmā (राजयक्ष्मा, "consumption") is produced by tridoṣa vitiated by suppression of urges, loss of dhātus, excessive exertion and irregular diet. In this vāta produces hoarseness of voice, contraction and pain in chest and shoulder; pitta gives rise to burning sensation, fever, diarrhoea and haemorrhage and kapha contributes to heaviness in head, anorexia, cough and choking of throat. Thus all these symptoms collectively characterize rājayakṣmā.
Kshaya-roga or Yakshma (TB or tuberculosis) is a disease which can be traced back to the time of man's origin. It is a disease that leads to diminish or restrict the internal as well as the external activities of the human body. It is called pulomonary tuberculosis in the modern medical science. Kshaya is called Rajayakshma as Ayurveda considers it the king of diseases. Even modern medicines have not been very effective in tackling this dreadful disease. It is also called Shosha as it leads to depletion of the body tissues.
24. PAPAYAKSHMA (NW) :
• Causes disease, weak mind, negative behaviour.
• Residents unable to control their heart and talk only negative things.
• Entrance here is bad. Can give addiction.
Devta (देवता)

PAPYAKSHMA (पापयक्ष्मा)

Alternative Name
RAJYAKSHMA
God
Paapyakshma
Direction
NW
Planet
MARS
Attributes
HOLDER
Samagri
खीर व गुड़, पर कई जगह मांस तथा चर्बी कहा है
Mantra
समराङ्गण सूत्रधार
पापयक्ष्मा क्षयः प्रोक्तो रोगस्तु कथितो ज्वरः ॥
मन्त्र
(विश्वकर्म प्रकाश)
शिरो मे श्रीयशो मुखं त्विष केशाः श्मश्रुणि ।
राजा मे प्राणोऽमृतसम्राट् चक्षविराट् श्रोत्रम् ॥
धातु
वनष्पति
एलालता
रत्न
चिन्ह
शूल
रंग
पीला
हवन सामग्री
जौ, एलालता
Role
Law Enforcement Officer
Grocery
Nutmeg (जायफल)
TO KNOW MORE ABOUT 45 VASTU DEVTAS [ENERGY FIELDS] - CLICK ON BUTTONS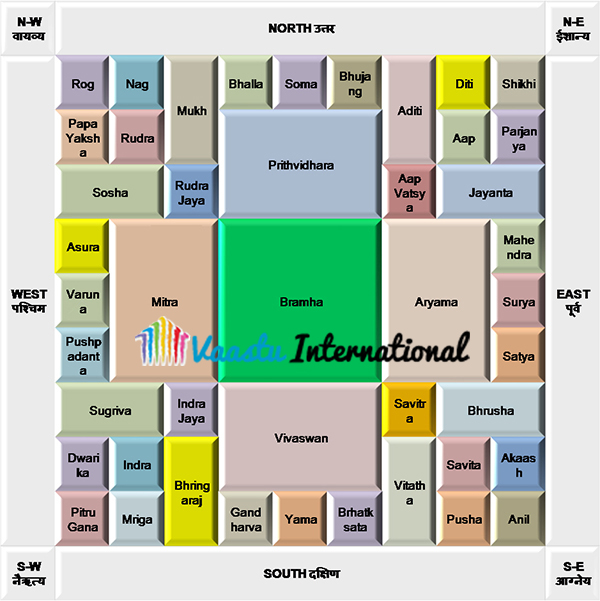 Ancient Ayurvedic Acharyas have given four causes of Rajyakshma:
1. Sahas: When physically weak person does physical work much more than his capacity.
2. Sandharan: When a person supperesses his urges.
3. Kshaya: When a physically weak person suffering from anxiety, tension and depression takes meal much less than the requirement of his body, takes dry diet and keeps fast.
4. Visham Bhojan: When person takes diet against the eight laws of diet as discussed by Acharya Charak in Charak Samhita.
Astrology can tell us in advance whether a particular person has any consumptive tendencies. In such a case, Ascendant and Moon will be badly afflicted, diminishing the physical and mental vitality. Saturn, the planet of consumption, is mainly associated with the kshaya-roga. Tendency to suffer from this disease is usually seen in the chart in which Saturn and Mars are in the sixth house with powerful aspect of Rahu and Sun.
The presence of Rahu or Ketu in the sixth house also indicates tendency towards tuberculosis. Weak Moon aspected by Mars or Saturn also gives rise to pulmonary consumption. If Venus is badly afflicted by Rahu and Mars, the native may experience consumption after marriage. If 6th or 8th lord is with Rahu, then also the native is likely to suffer from tuberculosis. All these symptoms may indicate death due to tuberculosis in the time period of malefic planets.
Good For Storage of medicine, Store, dance and music room, granary, musicians bed room.
If unfavorable - Brings obstacles in growth, destroys wealth and name, health is deteriorated, enemies becomes powerfull.
Remedies - Yajna with Barley, Rudrabhisek, Chanting of Maha Mrityunjaya Mantra.
Rudra, the Lord of inner Pada has all the power to eradicate all rogas.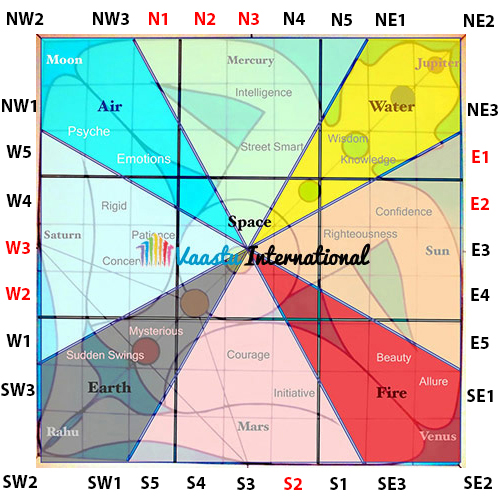 FOR VASTU SHASTRA IN HINDI CLICK HERE
FOR 45 DEVTAS OF VASTU PURUSHA MANDALA IN HINDI CLICK HERE
FOR 16 VASTU ZONES IN HINDI CLICK HERE
FOR FIVE ELEMENTS OF VASTU IN HINDI CLICK HERE
FOR AYADI VASTU IN HINDI CLICK HERE
FOR GEOPATHIC STRESS VASTU IN HINDI CLICK HERE
FOR VASTU AND COSMIC ENERGY IN HINDI CLICK HERE
FOR VASTU TIPS IN HINDI - CLICK HERE
VASTU TIPS FOR PAINTINGS - CLICK HERE
VASTU TIPS FOR CLOCK IN HINDI - CLICK HERE
VASTU TIPS FOR REMOVING NEGATIVE ENERGY IN HINDI - CLICK HERE
VASTU TIPS FOR POSITIVE ENERGY IN HINDI - CLICK HERE
VASTU TIPS FOR CAREER IN HINDI - CLICK HERE
VASTU TIPS FOR MONEY IN HINDI - CLICK HERE
VASTU TIPS FOR HAPPY MARRIED LIFE IN HINDI - CLICK HERE
VASTU TIPS FOR PLOTS IN HINDI - CLICK HERE
FOR VASTU TIPS ON BEDROOM IN HINDI - CLICK HERE
FOR VAASTU MEDITATION - CLICK HERE
FOR AROMA VASTU TIPS - CLICK HERE
FOR CRYSTAL VASTU (RATNADHYAYA) - CLICK HERE
FOR ART OF GIVING - CLICK HERE
FOR VASTU NUMEROLOGY - CLICK HERE

Er. Rameshwar Prasad invites you to the Wonderful World of Vastu Shastra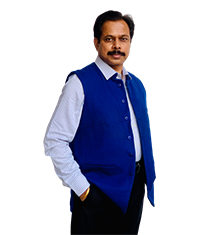 Engineer Rameshwar Prasad
(B.Tech., M.Tech., P.G.D.C.A., P.G.D.M.)
P: (+91-11) 22615299, 22615833
M: (+91) 9810105218, 9654255234