VASTU SHASTRA
Vastu Devta - Bhringraj (भृङ्गराज)
Samarangana Sutradhara identifies Bhringraaj as 'Rakshasha' who is Son of the demon-goddess Nirriti. The square of Bhringraja governs the qualities of let-go, discrimination and power. Rakshasas are possessors of superhuman strength and of heightened senses. They have the power to fly, vanish and possess Maya (magical powers of illusion), which enables them to change their shape at will.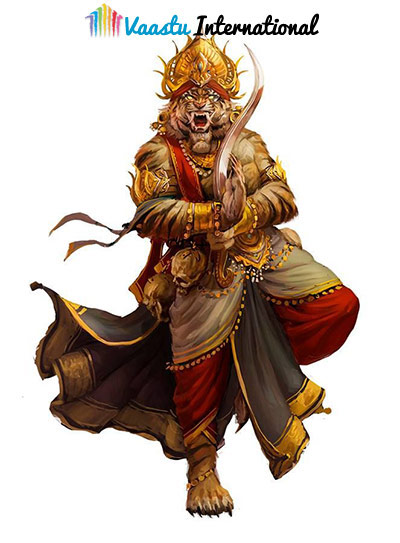 FOR VAASTU INTERNATIONAL COURSES - CLICK HERE
They can appear in the forms of humans, large birds, animals, monsters, or as in the case of the female demons, in the appearance of beautiful women. As great shape-changers, it was not always clear whether they had a true or natural form. This quality of Rakshasas can be utilised by using this square for locating a theatre, stage shows, plays, performances, make-up and shooting for movies.
Rakṣas (राक्षस्) - Description of a women of rakṣas type - A woman who has large and broad limbs, red wide eyes, coarse hairs, loves to sleep in day time, speaks loudly, has the habit of hurting one with nails and teeth, is disposed to anger, jealousy and quarrel, and likes to roam at night, is said to possess the nature of a rakṣas (rākṣasa).
15. BHRINGRAJ (SSW) :
• Imparts the discretionary power.
• What should be kept or removed in life. 
• Helps in controlling abortion and miscarriages.
• Gives the wisdom to assess things properly.
• Toilet is excellent here.
• All efforts are wasted if bed placed here. 
• If extended, gives more females births in family. 
• It is advised to spend 20 minutes to let go of useless thoughts and things.
• Entrance - total wastage of efforts.
• If someone asks "kya kare ya na kare ", then check this energy field. 
• Causes rigid mind if more time is spent here.
Devta (देवता)

BHRINGARAJ (भृङ्गराज)

Alternative Name
निऋति के पुत्र राक्षस
God
Bhringraj
Direction
SSW
Planet
KETU
Attributes
DISCRIMINATOR
Samagri
समुद्र की मछली
Mantra
समराङ्गण सूत्रधार
भृङ्गराजमिहेच्छन्ति राक्षसं निरृतेः सुतम् ।
मन्त्र
(विश्वकर्म प्रकाश)
सुपर्णः पार्जन्यः हम्सो वृको वृषदम्शस् त ऐन्द्राः ।
अपाम् उद्रः अर्यम्णे लोपाशः सिम्हो नकुलो व्याघ्रस् ते महेन्द्राय कामाय परस्वान् ॥
धातु
वनष्पति
रत्न
चिन्ह
रंग
Black
हवन सामग्री
समुद्र की मछली
Role
Cleaner, Drainer
Grocery
Devices to Clean Kitchen, Black Pepper
TO KNOW MORE ABOUT 45 VASTU DEVTAS [ENERGY FIELDS] - CLICK ON BUTTONS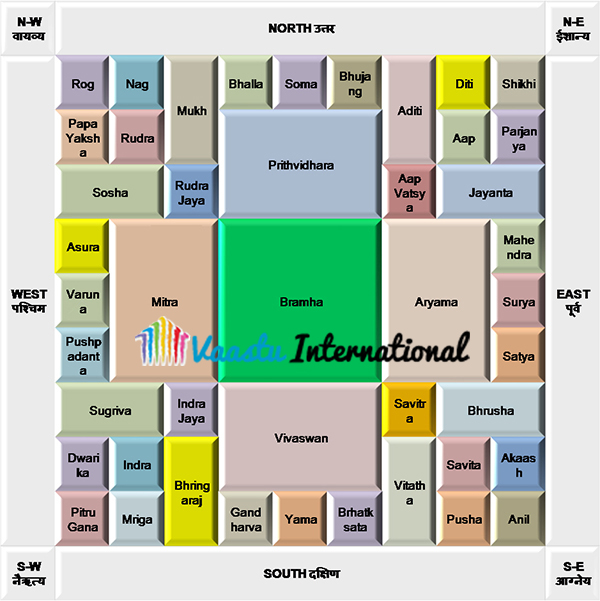 Rakshasa Kingdom refers to the territory of Rakshasas who were a tribe, mentioned along with others like Devas (including Rudras, Maruts, Vasus and Adityas), Asuras (including Daityas, Danavas and Kalakeyas), Pisachas, Gandharvas, Kimpurushas, Vanaras, Suparnas, Kinnaras, Bhutas and Yakshas. Rakshasas were described to have large bodies, probably due to their continuous life in cold climates over snow-covered mountains. The forefathers of the famous Rakshasa king Ravana lived along with the Yakshas. The Yaksha king Vaisravana was the elder brother of Rakshasa king Ravana. Ravana had many sons among Gandharva wives.
Generally they could fly, vanish, and had Maya (magical powers of illusion), which enabled them to change size at will and assume the form of any creature. Rakshasas were a populous race. They were powerful warriors, expert magicians and illusionists. As shape-changers, they could assume different physical forms.
As illusionists, they were capable of creating appearances which were real to those who believed in them or who failed to dispel them.
This is zone which creates illusion. If we are not connected to ground, our imaginations will start missguiding us. One must guard himself of missconception of the reality. As Rahu is the ruling planet of South West, he himself being a Rakshas King may cause confusion during his periods in Mahadasha or Antardasha.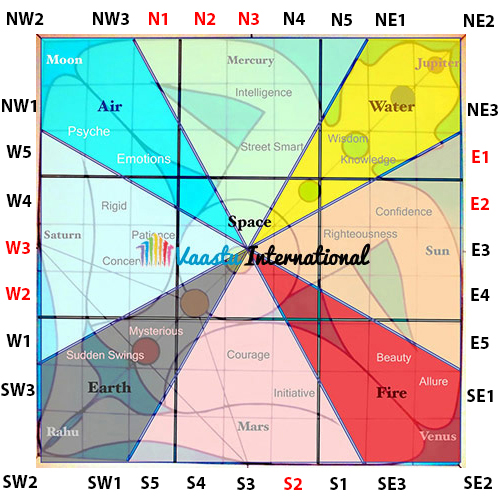 FOR VASTU SHASTRA IN HINDI CLICK HERE
FOR 45 DEVTAS OF VASTU PURUSHA MANDALA IN HINDI CLICK HERE
FOR 16 VASTU ZONES IN HINDI CLICK HERE
FOR FIVE ELEMENTS OF VASTU IN HINDI CLICK HERE
FOR AYADI VASTU IN HINDI CLICK HERE
FOR GEOPATHIC STRESS VASTU IN HINDI CLICK HERE
FOR VASTU AND COSMIC ENERGY IN HINDI CLICK HERE
FOR VASTU TIPS IN HINDI - CLICK HERE
VASTU TIPS FOR PAINTINGS - CLICK HERE
VASTU TIPS FOR CLOCK IN HINDI - CLICK HERE
VASTU TIPS FOR REMOVING NEGATIVE ENERGY IN HINDI - CLICK HERE
VASTU TIPS FOR POSITIVE ENERGY IN HINDI - CLICK HERE
VASTU TIPS FOR CAREER IN HINDI - CLICK HERE
VASTU TIPS FOR MONEY IN HINDI - CLICK HERE
VASTU TIPS FOR HAPPY MARRIED LIFE IN HINDI - CLICK HERE
VASTU TIPS FOR PLOTS IN HINDI - CLICK HERE
FOR VASTU TIPS ON BEDROOM IN HINDI - CLICK HERE
FOR VAASTU MEDITATION - CLICK HERE
FOR AROMA VASTU TIPS - CLICK HERE
FOR CRYSTAL VASTU (RATNADHYAYA) - CLICK HERE
FOR ART OF GIVING - CLICK HERE
FOR VASTU NUMEROLOGY - CLICK HERE

Er. Rameshwar Prasad invites you to the Wonderful World of Vastu Shastra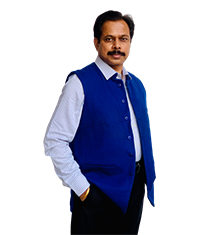 Engineer Rameshwar Prasad
(B.Tech., M.Tech., P.G.D.C.A., P.G.D.M.)
P: (+91-11) 22615299, 22615833
M: (+91) 9810105218, 9654255234