VASTU SHASTRA
Vastu Devta - Surya (सूर्य)
Sūrya (सूर्य) is Mārtāṇḍa as he occupies the inanimate globe; is Hiraṇyagarbha being born of the Golden Egg. He is The God who gives light to the worlds. Aryama as protector of Ancestors expresses itself as Sun, who in astrology is said to represent Father.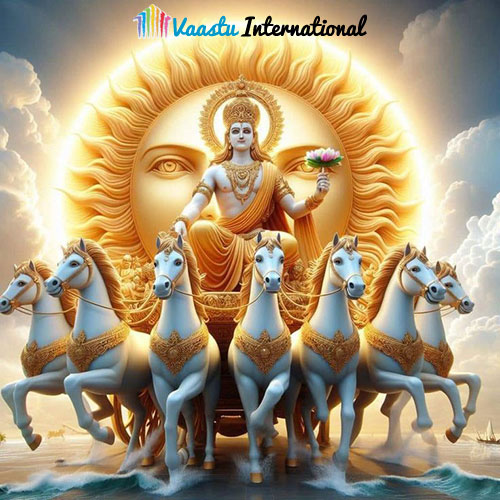 FOR VAASTU INTERNATIONAL COURSES - CLICK HERE
He perpetually creates, supports and then destroys all the life. He is the bestower of power and strength, as well as the destroyer of laziness and darkness. With bright light radiating from him, he knows all that lives.
Like Varuna, he is ever watchful. He is the provider of good health, removes heart disease and takes away the yellow hue (jaundice). In Vedic theology, the sun represents the highest and the best. He is eulogised as the source of prana, who keeps the world alive by bringing light and vigour.
5. SURYA (E) :
• Atma or Soul.
• Guardian Power and Controller of System. 
• Farsightedness and increases Observation Power.
• Controls comes only with great observation.
• Chief of 9 planets.
• Depicted by 7 horses chariot.
• It balances energy and strength of the residents.
• Door here gives short temperament and aggressive behaviour. 
• If boss is sitting here, he feels work environment is not in his control. 
• Poster or Murti of lord Vishnu here is very beneficial here.
• Presence of Copper Sun is advisable when overall fire element is weak. Even if South is also weak, copper sun can be beneficial. 
• Brass sun is generally beneficial. 
• If this energy field is weak, the men of the house are very mellow and soft.
• Kitchen will brings aggression.
• Orange colour will bring positive result.
• Things will not be very systematic and organised in the home or office, if this field is weak.
• Imbalances in this energy field can be associated to lack of sex drive in men.
• If the owner of the house complains that "nobody listens to me", then check this field. 
• Temple placement has not shown any negative effects.
Devta (देवता)

SURYA (सूर्य)

Alternative Name
Aaditya, Ravi, Bhaskara 
God
Surya
Direction
E
Planet
SUN
Attributes
CONTROLLER
Samagri
कुश, लाल, गेहु तथा गुड़ के पूए एवं सत्तू, लाल पुष्प, धूप एवं लाल चन्दन
Mantra
ऊँ सूर्यरश्मिर्हरिकेशः पुरस्तातू नमः
समराङ्गण सूत्रधार
आदित्यं पुनरिच्छन्ति विवस्वन्तमहस्करम्।
मन्त्र
(विश्वकर्म प्रकाश)
सूर्यरश्मिर्हरिकेशः पुरस्तात सविता जयोतिरुदयानजस्रम |
तस्य पूषा परसवे याति विद्वान सम्पश्यन्विश्वा भुवनानि गोपाः ||
धातु
सोना
वनष्पति
कुश
रत्न
Ruby (माणिक्य)
चिन्ह
सोने से बना स्वस्तिक, रक्त वर्ण का चंदोवा
रंग
लाल
हवन सामग्री
शहद, मालपुआ
Role
Executor, Awakener
Grocery
Wheat, Saffron
TO KNOW MORE ABOUT 45 VASTU DEVTAS [ENERGY FIELDS] - CLICK ON BUTTONS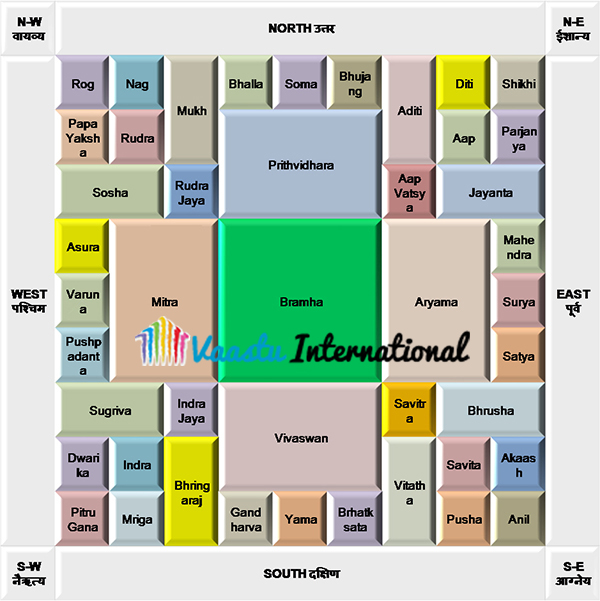 Sūrya (सूर्य, "the sun") - One of the five natural forms of Agni (Vedic god of Divine illumination). This form, known as Sūrya, represents the fire of the heavenly sphere which illumines the world, is known as the celestial-fire (divya-agni).
The only source of Tejas, the heat without which life cannot survive is the Sun. This zone blesses the residents with Tejas and Ojas.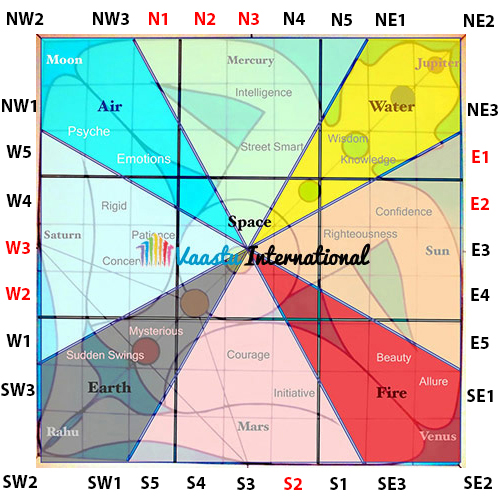 FOR VASTU SHASTRA IN HINDI CLICK HERE
FOR 45 DEVTAS OF VASTU PURUSHA MANDALA IN HINDI CLICK HERE
FOR 16 VASTU ZONES IN HINDI CLICK HERE
FOR FIVE ELEMENTS OF VASTU IN HINDI CLICK HERE
FOR AYADI VASTU IN HINDI CLICK HERE
FOR GEOPATHIC STRESS VASTU IN HINDI CLICK HERE
FOR VASTU AND COSMIC ENERGY IN HINDI CLICK HERE
FOR VASTU TIPS IN HINDI - CLICK HERE
VASTU TIPS FOR PAINTINGS - CLICK HERE
VASTU TIPS FOR CLOCK IN HINDI - CLICK HERE
VASTU TIPS FOR REMOVING NEGATIVE ENERGY IN HINDI - CLICK HERE
VASTU TIPS FOR POSITIVE ENERGY IN HINDI - CLICK HERE
VASTU TIPS FOR CAREER IN HINDI - CLICK HERE
VASTU TIPS FOR MONEY IN HINDI - CLICK HERE
VASTU TIPS FOR HAPPY MARRIED LIFE IN HINDI - CLICK HERE
VASTU TIPS FOR PLOTS IN HINDI - CLICK HERE
FOR VASTU TIPS ON BEDROOM IN HINDI - CLICK HERE
FOR VAASTU MEDITATION - CLICK HERE
FOR AROMA VASTU TIPS - CLICK HERE
FOR CRYSTAL VASTU (RATNADHYAYA) - CLICK HERE
FOR ART OF GIVING - CLICK HERE
FOR VASTU NUMEROLOGY - CLICK HERE

Er. Rameshwar Prasad invites you to the Wonderful World of Vastu Shastra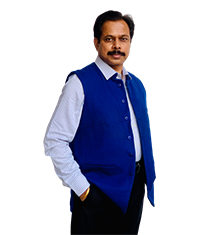 Engineer Rameshwar Prasad
(B.Tech., M.Tech., P.G.D.C.A., P.G.D.M.)
P: (+91-11) 22615299, 22615833
M: (+91) 9810105218, 9654255234