VASTU SHASTRA
Vastu Devta - Diti (दिति)
Diti means, distributing, cutting, dividing, splitting, liberality, king, tej or brilliance or idea, etc. Samaranganasutradhara identifies 'Diti' as, 'Lord Shankara: Trident-bearer (Shulabhrida) with an image of a bull on his flag'.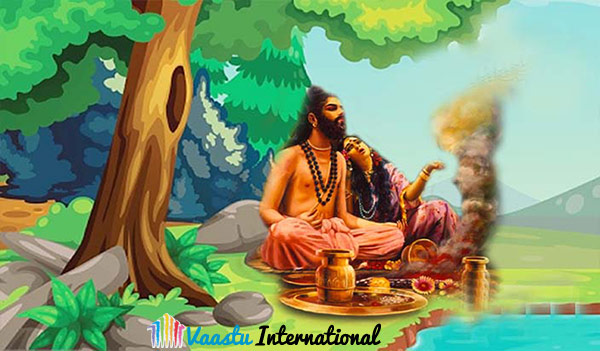 FOR VAASTU INTERNATIONAL COURSES - CLICK HERE
Diti (दिति), the mother of Daityas, is an earth goddess. She was one of the sixty daughters of Daksha-Prajapati. He was one of the grandfathers of creation, a son of Brahma, the god of ritual skills and a king. Diti was one of the thirteen wives of Kashyapa, another prajapati and a great sage. Her two most famous sons were Hiraṇyākṣa who was slain by Vishnu's Varaha avatara and Hiraṇyakaśipu who was slain by Vishnu's Narasimha (man-lion) avatara. She also had a daughter named Holika who was killed by her own powers. Diti is usually mean and cruel to Kashyapa and Aditi, her own real sister. She is always obsessed with trying to raise the power of demons to it's peak. She also hates Aditi's sons who are gods.
Her daughter Simhikā is the mother of Rahu. She occupies a Vastu Pada in North East which is ruled by Ketu, the other counter part of Rahu.
Stories also goes like - Diti was pregnant and Indra entering her womb cut the embryo into seven and then into 49 pieces; but at her request he gave all of them the status of gods, known as Maruts.
32. DITI (NE) :
• Broad mind, Far-sightedness.
• It impacts to the very deep level.
• Removes all duality if balanced.
• Power to say NO comes from this field.
• Imbalanced, people will not follow the traditions and rules/confused mind.
• Gives spirituality if entrance here and female dominance with important roles in life.
Devta (देवता)

DITI (दिति)

Alternative Name
दैत्यों की माता 
God
Diti
Direction
NE
Planet
KETU
Attributes
VISIONARY
Samagri
कचौरी, पूरियां, तिल, भोज्य
Mantra
ऊँ अदितिद्र्यो नमः
समराङ्गण सूत्रधार
दितिरत्रोच्यते शर्वः ।
मन्त्र
(विश्वकर्म प्रकाश)
अदितिर्द्यौरदितिरन्तरिक्षमदितिर्माता स-पिता स-पुत्रः ।
विश्वे देवा अदितिः पञ्च जना अदितिर्जातमदितिर्जनित्वम् ॥
धातु
वनष्पति
रत्न
चिन्ह
त्रिशूल, गदा, सिंहमुख
रंग
पीला
हवन सामग्री
कक्कोल, तिल, पूड़ी
Role
Instructor, PT Teacher
Grocery
Cardamom (इलायची)
TO KNOW MORE ABOUT 45 VASTU DEVTAS [ENERGY FIELDS] - CLICK ON BUTTONS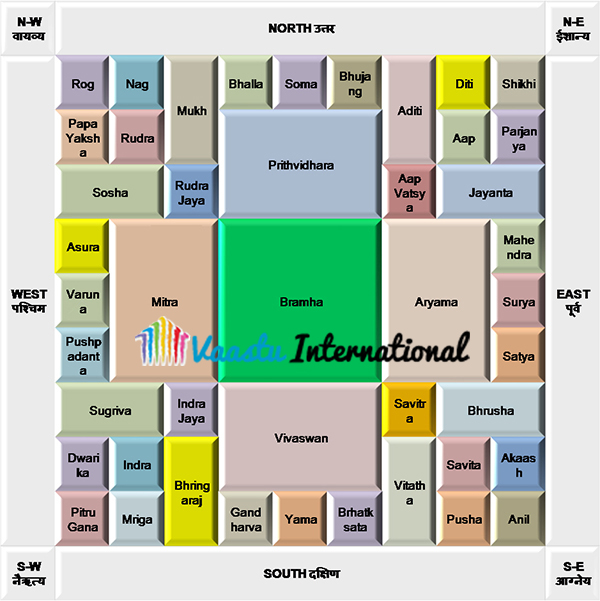 Diti (दिति), "generous, liberal" - Name of one of the sixty-four matri to be worshipped during Āvaraṇapūjā, according to the Durgāpūjātattva.
She is also worshipped in the house buildings. She is also the ruling deity of Pātālam, the seventh tala. Daitya King Bali was given the rulership of Patal.
Some experts relate this Pada with Lord Shiva riding Nandi, The Cosmic Bull, and holding His Tridant.
Good For Bathing, Bedroom, Healing, Storage of Medicines.
If unfavorable - Effects relations, unexpected losses, disappearing gains.
Remedies - Perform Garbhvinyas - use Tridant, symbolic Lion Head.
Isha Pada connects us with the cosmic energy and Diti Pada connects us with the Teluric Energy emanating from Patal.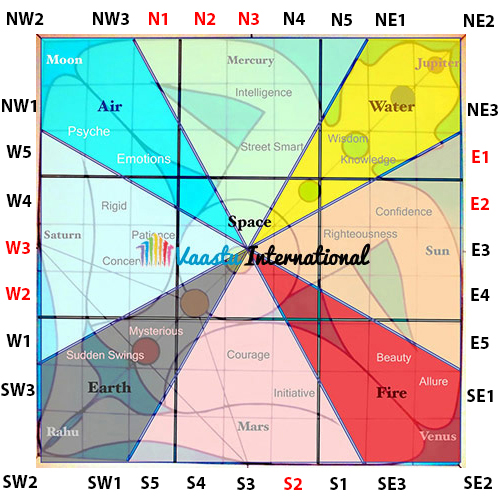 FOR VASTU SHASTRA IN HINDI CLICK HERE
FOR 45 DEVTAS OF VASTU PURUSHA MANDALA IN HINDI CLICK HERE
FOR 16 VASTU ZONES IN HINDI CLICK HERE
FOR FIVE ELEMENTS OF VASTU IN HINDI CLICK HERE
FOR AYADI VASTU IN HINDI CLICK HERE
FOR GEOPATHIC STRESS VASTU IN HINDI CLICK HERE
FOR VASTU AND COSMIC ENERGY IN HINDI CLICK HERE
FOR VASTU TIPS IN HINDI - CLICK HERE
VASTU TIPS FOR PAINTINGS - CLICK HERE
VASTU TIPS FOR CLOCK IN HINDI - CLICK HERE
VASTU TIPS FOR REMOVING NEGATIVE ENERGY IN HINDI - CLICK HERE
VASTU TIPS FOR POSITIVE ENERGY IN HINDI - CLICK HERE
VASTU TIPS FOR CAREER IN HINDI - CLICK HERE
VASTU TIPS FOR MONEY IN HINDI - CLICK HERE
VASTU TIPS FOR HAPPY MARRIED LIFE IN HINDI - CLICK HERE
VASTU TIPS FOR PLOTS IN HINDI - CLICK HERE
FOR VASTU TIPS ON BEDROOM IN HINDI - CLICK HERE
FOR VAASTU MEDITATION - CLICK HERE
FOR AROMA VASTU TIPS - CLICK HERE
FOR CRYSTAL VASTU (RATNADHYAYA) - CLICK HERE
FOR ART OF GIVING - CLICK HERE
FOR VASTU NUMEROLOGY - CLICK HERE

Er. Rameshwar Prasad invites you to the Wonderful World of Vastu Shastra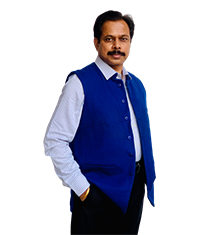 Engineer Rameshwar Prasad
(B.Tech., M.Tech., P.G.D.C.A., P.G.D.M.)
P: (+91-11) 22615299, 22615833
M: (+91) 9810105218, 9654255234