VASTU SHASTRA
Vastu Devta - Aditi (अदिति)
Samaranganasutradhara identifies Aditi (अदिति) as 'Sri or Lakshmi'. She was daughter of Dakṣa and wife of Kaśyapa, and Mother of Vāmana, the incarnation of Vishnu. According to Rigveda, Aditi (limitless) is mother of the gods and all the twelve zodiacal spirits. As celestial mother of every existing form and being, the synthesis of all things, she is associated with space (akasha) and with mystic speech (vach).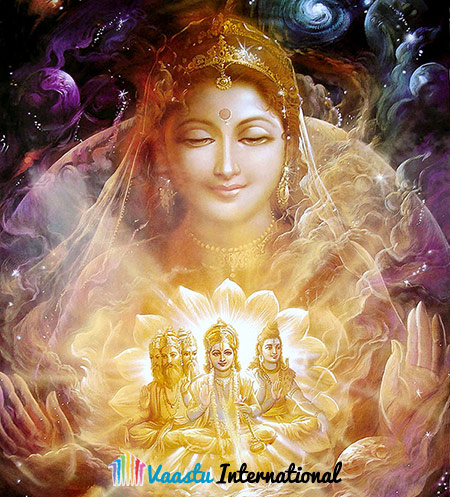 FOR VAASTU INTERNATIONAL COURSES - CLICK HERE
In Vedanta, she is seen as a feminised form of Brahma and associated with the primal substance (mulaprakriti). Shiva Purana and Bhagavata Purana suggest that Aditi is wife of sage Kashyapa. Aditi was regarded as both the sky goddess and the earth goddess. She was attributed the status of first deity in the Vedic culture. She flies across the boundless sky on a rooster (cock), which symbolises strength and honour. Her weapons include the famous Trishul (Trident) and a sword. Aditi rules the Punarvasu Nakshatra.
31. ADITI (NNE) :
• Power to overcome all obstacles.
• No mental peace if imbalanced.
• To balance life, this zone must be balanced.
• If while concluding things, we come under stress at the last moment, look at this field for any imbalance. 
• Motherlike field. 
• If we feel directionless, then check this field.
• If this zone is extended, person will keep searching for Gurus to solve their problems
Devta (देवता)

ADITI (अदिति)

Alternative Name
लक्ष्मी
God
Aditi
Direction
NNE
Planet
SUN
Attributes
PEACE GIVER
Samagri
पूड़ी, स्वर्ण तुल्य वर्ण वाले पुष्प, लड्डू
Mantra
ऊँ उतनोऽहिर्बुध्न्यः श्रृणोत्वज एकपात नमः
समराङ्गण सूत्रधार
श्रीरिहादितिसंज्ञिका ॥
मन्त्र
(विश्वकर्म प्रकाश)
उत नोऽहिर्बुध्न्यः शृणोत्वज एकपात्पृथिवी समुद्रः ।
विश्वे देवा ऋतावृधो हुवाना स्तुता मन्त्राः कविशस्ता अवन्तु ॥
धातु
वनष्पति
रत्न
चिन्ह
खड्ग - Sword
रंग
पीला
हवन सामग्री
लपसी (Porridge), मोदक (Laddu), गंधक वटी (Gandhak Vati)
Role
Care Taker, Counsellor
Grocery
Sugar
TO KNOW MORE ABOUT 45 VASTU DEVTAS [ENERGY FIELDS] - CLICK ON BUTTONS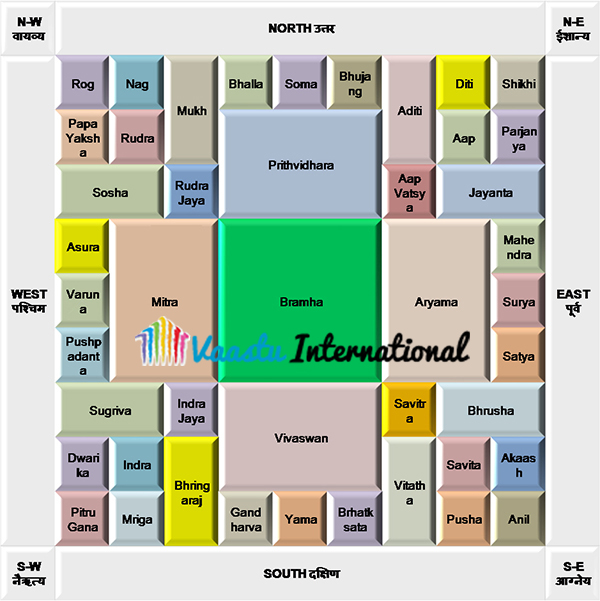 Aditi challenges the modern idea that the Vedic peoples were patriarchal. Aditi was regarded as both the sky goddess, and earth goddess, which is very rare for a prehistoric civilization. Most prehistoric civilizations venerated a dual principle, Sky Father and Earth Mother, which appears to be borrowed from the concept of Prithivi and Dyaus Pita. Aditi was attributed the status of first deity by the Vedic culture, although she is not the only one attributed this status in the Vedas. She is addressed, in the Rigveda as "Mighty".
Good For Worship, Healing work, Storage of Medicines, Guest Room, Study, Bathings.
If unfavorable - Success alludes, lack of wealth and fame.
Remedies - Do Garbhnyas – Use symbolic pair of Elephants, Lotus, Mangal Kalash, Conch Shell.
The pada represents Goddess Luxmi - The Goddess of Wealth.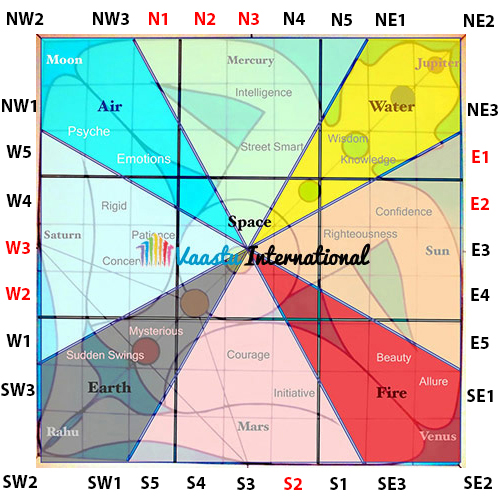 FOR VASTU SHASTRA IN HINDI CLICK HERE
FOR 45 DEVTAS OF VASTU PURUSHA MANDALA IN HINDI CLICK HERE
FOR 16 VASTU ZONES IN HINDI CLICK HERE
FOR FIVE ELEMENTS OF VASTU IN HINDI CLICK HERE
FOR AYADI VASTU IN HINDI CLICK HERE
FOR GEOPATHIC STRESS VASTU IN HINDI CLICK HERE
FOR VASTU AND COSMIC ENERGY IN HINDI CLICK HERE
FOR VASTU TIPS IN HINDI - CLICK HERE
VASTU TIPS FOR PAINTINGS - CLICK HERE
VASTU TIPS FOR CLOCK IN HINDI - CLICK HERE
VASTU TIPS FOR REMOVING NEGATIVE ENERGY IN HINDI - CLICK HERE
VASTU TIPS FOR POSITIVE ENERGY IN HINDI - CLICK HERE
VASTU TIPS FOR CAREER IN HINDI - CLICK HERE
VASTU TIPS FOR MONEY IN HINDI - CLICK HERE
VASTU TIPS FOR HAPPY MARRIED LIFE IN HINDI - CLICK HERE
VASTU TIPS FOR PLOTS IN HINDI - CLICK HERE
FOR VASTU TIPS ON BEDROOM IN HINDI - CLICK HERE
FOR VAASTU MEDITATION - CLICK HERE
FOR AROMA VASTU TIPS - CLICK HERE
FOR CRYSTAL VASTU (RATNADHYAYA) - CLICK HERE
FOR ART OF GIVING - CLICK HERE
FOR VASTU NUMEROLOGY - CLICK HERE

Er. Rameshwar Prasad invites you to the Wonderful World of Vastu Shastra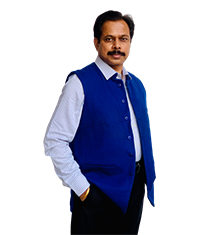 Engineer Rameshwar Prasad
(B.Tech., M.Tech., P.G.D.C.A., P.G.D.M.)
P: (+91-11) 22615299, 22615833
M: (+91) 9810105218, 9654255234