VASTU SHASTRA
Vastu Devta - Parjanya (पर्जन्य)
Parjanya is the sky god of rains in Vedic literature. He was also one of the Sapta-rishis (Seven Great Sages) in the fifth Manvantara and is one of the 12 Adityas. According to the Vishnu Purana, he is guardian of the month of Kartik.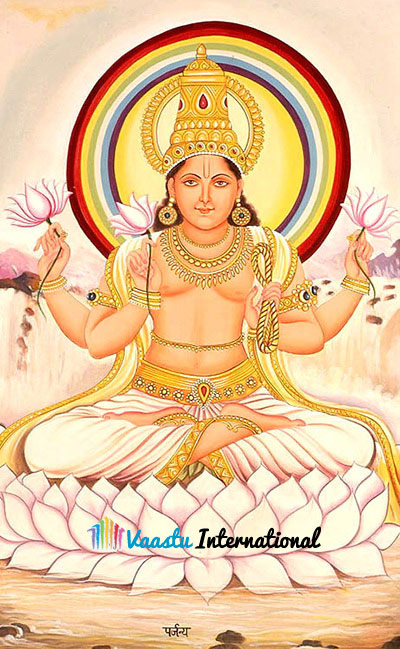 FOR VAASTU INTERNATIONAL COURSES - CLICK HERE
He is called a Gandharva and a Rishi in the Harivamsa Purana. According to Shrimadbhagvadgita, all living beings are created and find their source in food and food is created by the rainfall. Parjanya gives us the material blessings of rainfall and thus abundance in the material world by the creation of food and other crops.
प्रवृद्ध इव पर्जन्यः सारङ्गैरभिनन्दितः
Praised by Sarang Birds, O Parjanya (the Thundering Cloud) gives us properity.

अन्नाद्भवन्ति भूतानि पर्जन्यादन्नसंभवः
The life forms are supported by Anna (grains) only, and grains can exist only with the blessings of Parjanya.
2. PARJANYA (NE) :
• Best place to meditate. Gives insights.
• Flora and Fauna suitable here. 
• More female births than males. 
• Effects more females of the home than males.
• Females are more bold and dominating.
• Lot of efforts without any result if toilet here.
• Related to women Fertility issues if imbalance. 
• Washing machine here - females cannot conceive. 
• Dustbin can cause cyst. 
• No adequate returns if kitchen here. 
• Mother child photo improves their relationship.
• Flower bouquet gives good result.
• Fruit basket creates abundance.
• Entrance here gives expenditure too.
Devta (देवता)

PARJANYA (पर्जन्य)

Alternative Name
Vrishtimaan, Ambudadhip 
God
Parjanya
Direction
NE
Planet
RAHU
Attributes
INSIGHTS, GIVER
Samagri
घृतान्न तथा कमल (मखाना), गेहूं, मूंग, दारु, हल्दी, चन्दन, घी, भात
Mantra
ऊँ महाँ इन्द्रो नृवदा चर्षणिप्रा उत द्विबर्हा अमिनः सहोभिः नमः
समराङ्गण सूत्रधार
पर्जन्यनामा यश्चायं वृष्टिमानम्बुदाधिपः ॥
मन्त्र
(विश्वकर्म प्रकाश)
महां इन्द्रो नृवदा चर्षणिप्रा उत द्विबर्हा अमिनः सहोभिः
अस्मद्र्यग्वावृधे वीर्यायोरुः पृथुः सुकृतः कर्तृभिर्भूत्
धातु
वनष्पति
दारु, हल्दी
रत्न
चिन्ह
मेढ़क, मेघ चित्र, कमल, पाश 
रंग
पीला 
हवन सामग्री
दारु, हल्दी, चन्दन, घी, भात 
Role
Producer, Fertilizer
Grocery
Sprouts, Lemon Juice
TO KNOW MORE ABOUT 45 VASTU DEVTAS [ENERGY FIELDS] - CLICK ON BUTTONS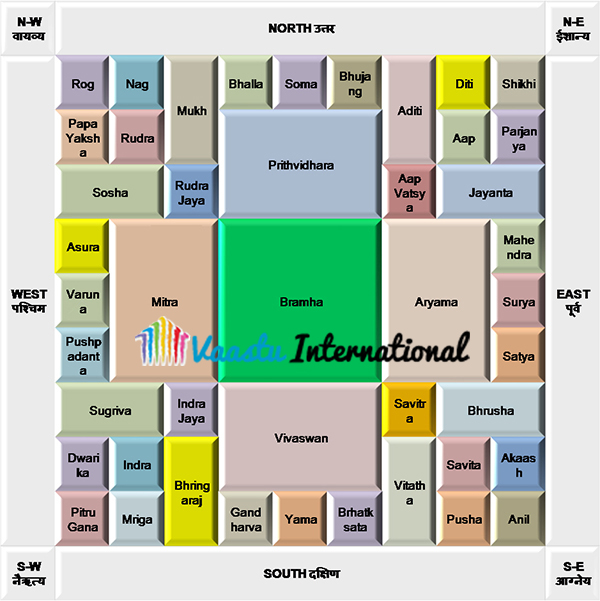 One of the important clouds raining dew for the growth of corns; overlords of seas, rivers, clouds, rains besides Āditya; they are under the control of wind; they also carry the heavenly Gangā.
Good for tube wells, ponds etc. - as it supports the growth of plants and trees, symbolically it also supports maternity.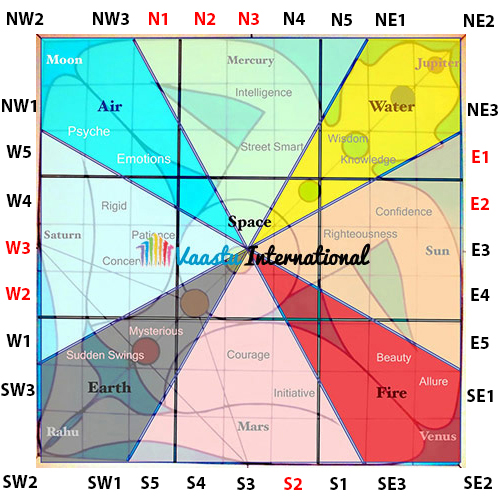 FOR VASTU SHASTRA IN HINDI CLICK HERE
FOR 45 DEVTAS OF VASTU PURUSHA MANDALA IN HINDI CLICK HERE
FOR 16 VASTU ZONES IN HINDI CLICK HERE
FOR FIVE ELEMENTS OF VASTU IN HINDI CLICK HERE
FOR AYADI VASTU IN HINDI CLICK HERE
FOR GEOPATHIC STRESS VASTU IN HINDI CLICK HERE
FOR VASTU AND COSMIC ENERGY IN HINDI CLICK HERE
FOR VASTU TIPS IN HINDI - CLICK HERE
VASTU TIPS FOR PAINTINGS - CLICK HERE
VASTU TIPS FOR CLOCK IN HINDI - CLICK HERE
VASTU TIPS FOR REMOVING NEGATIVE ENERGY IN HINDI - CLICK HERE
VASTU TIPS FOR POSITIVE ENERGY IN HINDI - CLICK HERE
VASTU TIPS FOR CAREER IN HINDI - CLICK HERE
VASTU TIPS FOR MONEY IN HINDI - CLICK HERE
VASTU TIPS FOR HAPPY MARRIED LIFE IN HINDI - CLICK HERE
VASTU TIPS FOR PLOTS IN HINDI - CLICK HERE
FOR VASTU TIPS ON BEDROOM IN HINDI - CLICK HERE
FOR VAASTU MEDITATION - CLICK HERE
FOR AROMA VASTU TIPS - CLICK HERE
FOR CRYSTAL VASTU (RATNADHYAYA) - CLICK HERE
FOR ART OF GIVING - CLICK HERE
FOR VASTU NUMEROLOGY - CLICK HERE

Er. Rameshwar Prasad invites you to the Wonderful World of Vastu Shastra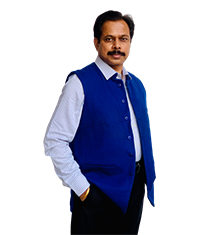 Engineer Rameshwar Prasad
(B.Tech., M.Tech., P.G.D.C.A., P.G.D.M.)
P: (+91-11) 22615299, 22615833
M: (+91) 9810105218, 9654255234