VASTU SHASTRA
Vastu Devta - Pitra (पितर)
'Pitar' means, ancestors or forefathers. Samarangana Sutradhara identifies Pitar as, 'Gods inhabiting Pitriloka'. Pitriloka, according to Vedas, is governed by Nirriti. It has been said that, "Those who are condemned to the realm of Nirriti do not receive nourishment from the offerings of their descendents nor from their own accumulated merit".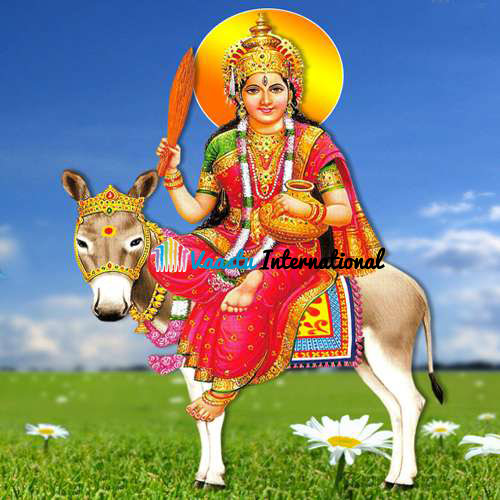 FOR VAASTU INTERNATIONAL COURSES - CLICK HERE
Nirriti is both the 'goddess of misfortune' as well as the 'remover of misfortune'. In the Vedas, Nirrti is also described as the daughter of Surabhi (the cow goddess), the wife of Adharma (Destroyer of All Things) and also as the Goddess of Disease and Death. Nirriti means 'misery' and she is worshipped in order to dismiss diseases. She is also considered the goddess who punishes the sinners. However, she also protects those born into crime as long as they remain ethical.
She is often linked to Alakshmi, Kali or Dhumavati. When the ocean of milk was churned to get ambrosia, a goddess was born known as Alakshmi or Nirriti. Lakshmi, the goddess of wealth was born after Alakshmi. So Nirriti is considered as elder sister of Lakshmi. Lakshmi presides on wealth and Nirriti presides on poverty that is why she is called Alakshmi (Non-Lakshmi). Alakshmi adorns a black dress and iron ornaments. She uses a donkey as her vehicle and holds a scimitar and broom.
17. PITRA (SW) :
• Responsible for childbirth and marriage.
• Family bonding, love and understanding.
• Will keep struggling with the difficulties of life if imbalanced. 
• People say "hum poori tarah se disturb ho jate hai. Humari prosperity disturb ho jati hai ".
• Toilet here causes instability in life.
• Everyday problems in life if imbalanced.
• Sleeping here makes a person highly critical and perfectionist.
• Will impose his thoughts on his family. So constant tension between elders and children. 
• Kitchen here cause digestion issues. More challenges to the males.
• Sewerage will cause serious health issues.
• Aloe Vera plant can cause piles problem.
• Don't keep tools here. 
• Family photo here with yellow light is best.
Devta (देवता)

PITRA (पितर)

Alternative Name
Pitri, Pitrigan, Pitrugana, Nirriti, Nairuti
God
Pitri (पितृ)
Direction
SW
Planet
RAHU
Attributes
ANCESTORS
Samagri
खिचड़ी, मधु मिश्रित पायस सहित शोभा कारक भात जिनमे कपूर जैसी सुगंध हो, तेल में पका पिण्याक (पिण्डी) या काले या नीले लम्बे जौ के भात
Mantra
ऊँ पितृभ्यः स्वधायिभ्यः नमः
समराङ्गण सूत्रधार
स स्वयंभूर्धर्म इत्यपि ॥
मन्त्र
(विश्वकर्म प्रकाश)
ॐ पितृभ्यः स्वधायिभ्यः स्वधानमः। पितामहेभ्यः स्वधायिभ्यः स्वधानमः।
प्रपितामहेभ्यः स्वधायिभ्यः स्वधानमः ॥
धातु
Lead (सीसा)
वनष्पति
रत्न
चिन्ह
रंग
लाल
हवन सामग्री
तिल, पिंड, भात, यव, खिचड़ी
Role
Ancestor, Legacy
Grocery
Mixture of Pulses and Rice
TO KNOW MORE ABOUT 45 VASTU DEVTAS [ENERGY FIELDS] - CLICK ON BUTTONS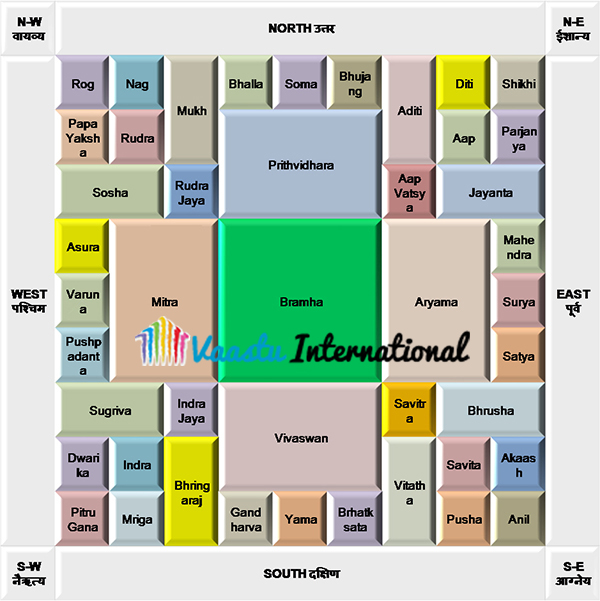 The Pitris (Sanskrit: पितृ, the fathers), are the spirits of the departed ancestors in Hindu culture. They are often remembered annually. The Pitṛs are most primeval deities and they never cease to exist. The manuṣyāḥ pitaraḥ (ancestors of human beings) can attain the same level of the divine Pitṛs and live with them in heaven by righteousness. They are reborn at the end of every thousand mahayugas and revive the worlds. From them all the Manus and all progeny at the new creation are produced.
Pitṛ (पितृ) - A class of celestials belonging to the group of sacred fires; worshipped for continuity of family line; married jointly a daughter of Dakṣa; drinks the svadhā of the moon.
A zone from where one gets the blessings of the Ancestors and grows in riches and progency.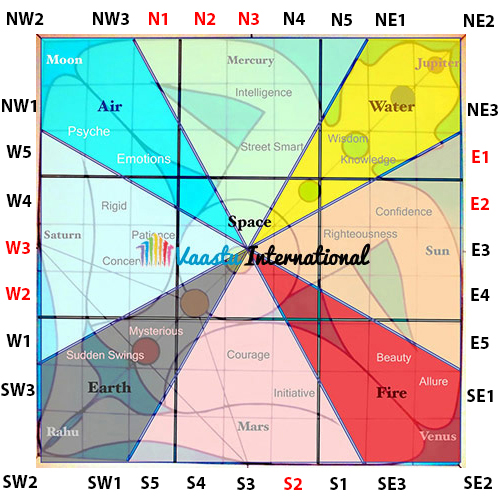 FOR VASTU SHASTRA IN HINDI CLICK HERE
FOR 45 DEVTAS OF VASTU PURUSHA MANDALA IN HINDI CLICK HERE
FOR 16 VASTU ZONES IN HINDI CLICK HERE
FOR FIVE ELEMENTS OF VASTU IN HINDI CLICK HERE
FOR AYADI VASTU IN HINDI CLICK HERE
FOR GEOPATHIC STRESS VASTU IN HINDI CLICK HERE
FOR VASTU AND COSMIC ENERGY IN HINDI CLICK HERE
FOR VASTU TIPS IN HINDI - CLICK HERE
VASTU TIPS FOR PAINTINGS - CLICK HERE
VASTU TIPS FOR CLOCK IN HINDI - CLICK HERE
VASTU TIPS FOR REMOVING NEGATIVE ENERGY IN HINDI - CLICK HERE
VASTU TIPS FOR POSITIVE ENERGY IN HINDI - CLICK HERE
VASTU TIPS FOR CAREER IN HINDI - CLICK HERE
VASTU TIPS FOR MONEY IN HINDI - CLICK HERE
VASTU TIPS FOR HAPPY MARRIED LIFE IN HINDI - CLICK HERE
VASTU TIPS FOR PLOTS IN HINDI - CLICK HERE
FOR VASTU TIPS ON BEDROOM IN HINDI - CLICK HERE
FOR VAASTU MEDITATION - CLICK HERE
FOR AROMA VASTU TIPS - CLICK HERE
FOR CRYSTAL VASTU (RATNADHYAYA) - CLICK HERE
FOR ART OF GIVING - CLICK HERE
FOR VASTU NUMEROLOGY - CLICK HERE

Er. Rameshwar Prasad invites you to the Wonderful World of Vastu Shastra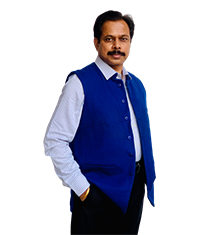 Engineer Rameshwar Prasad
(B.Tech., M.Tech., P.G.D.C.A., P.G.D.M.)
P: (+91-11) 22615299, 22615833
M: (+91) 9810105218, 9654255234