VASTU SHASTRA
Vastu Devta - Mrig (मृग)
Samaranganasutradhara identifies Mrig as ananta (endless), svayambhu (self-originated) and dharma. The square of Mriga governs curiosity and helps in attaining skills. Ananta is a Sanskrit term which means 'endless', 'limitless', 'eternal' or 'infinite'.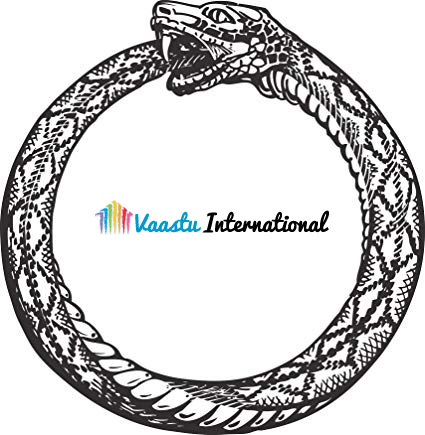 FOR VAASTU INTERNATIONAL COURSES - CLICK HERE
In Hindu mythology, Ananta denotes a huge serpent representing eternity and the immensity of space. As 'space' = 0, the name of the serpent became a synonym of zero. It is the name given to the number ten to the power thirteen which is equal to ten billion. It also means infinitude or an unending expansion or without limit. Ananta is shown resting on the primordial waters of original chaos. Vishnu is lying on the serpent, between the two creations of the world, floating on the 'ocean of unconsciousness'. Ananta is also an epithet of Brahma, Vishnu, Shiva, Skanda, Krishna, Balarama, Earth and the letter 'O'.
The serpent is always represented as coiled up, in a sort of a figure eight on it's side (like the infinity symbol) and theoretically has a thousand heads. He is considered to be the great king of the Nagas and the lord of Patala. Each time the serpent opens its mouth it produces an earthquake because there is a belief that the serpent supports the world on it's back. He is the serpent that at the end of each kalpa spits the destructive fire over the whole of creation. Rudra, who consumes the three worlds, is believed to have emanated from the face of Ananta. By the grace of Ananta, sage Garga was able to master the sciences of astronomy and causation.
16. MRIGHA (SW) :
• Generator of curiosity.
• Imparts the ability to grasp the essence of things.
• Keeps searching for satisfying his curiosity.
• It helps to decode the secret of skills.
• Skills and proficiencies and raise their standards to optimal levels.
• Keep study table and tools.
• Eagle here gives foresight and detailing. Gives broader vision.
• Toilet here, diminishes the capabilities of learning and thinking.
• Fire hampers the power to learn anything new.
Devta (देवता)

MRIGAH (मृग)

Alternative Name
स्वयंभू ब्रह्मा
God
Mrish
Direction
SW
Planet
MERCURY
Attributes
CURIOSITY GIVER
Samagri
नील पद, जौ, पिण्ड, खजूर, बिलव, भात, दही
Mantra
ऊँ तद्विष्णोः परमं पदं सदा नमः
समराङ्गण सूत्रधार
यो मृगोऽस्मिन्ननन्तः ॥
मन्त्र
(विश्वकर्म प्रकाश)
तद्विष्णोः परमं पदं सदा पश्यन्ति सूरयः । दिवीव चक्षुराततम् ॥ १४॥ तद्विप्रासो विपन्यवो जागृवांसः समिन्धते । विष्णोर्यत्परमं पदम् । इत्येतन्निर्वाणानुशासनमिति वेदानुशासनमिति वेदानुशासनमित्युपनिषत् ॥
धातु
वनष्पति
रत्न
चिन्ह
अक्षमाला, पुस्तक
रंग
पीला
हवन सामग्री
भात, दही
Role
Shooter, Hunter
Grocery
Cumin (जीरा), Paan Leaf
TO KNOW MORE ABOUT 45 VASTU DEVTAS [ENERGY FIELDS] - CLICK ON BUTTONS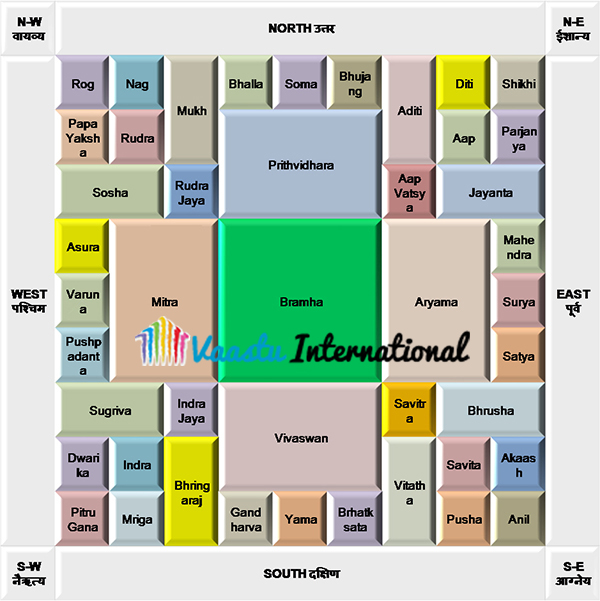 Mṛiśh (मृश्) means To touch, handle, To rub, stroke, To consider, reflect, deliberate.
मृश आमर्शने॥ ३६॥ आमर्शनं स्पर्शः॥ (मृशति) इत्यादि सर्वे स्पृशतिवत्
ब्रह्मा स्वयं भू (होना) अर्थात स्वयं प्रकट होने के कारण ही स्वयंभू कहलाये। ब्रह्मा के मानस पुत्र हुए प्रथम मनु और इन्हीं प्रथम पुरुष और प्रथम स्त्री की सन्तानों से संसार के समस्त जनों की उत्पत्ति हुई। मनु की सन्तान होने के कारण वे मानव या मनुष्य कहलाए।
Indra pada, above Mrig/Mrish denoting Hari and Mrish as Brahma we can clearly see the picture of Hari sleeping in yognidra and Brahma on the lotus arising from Hari's naval. Two appearing as one and One appearing as two.
A Best Zone for Bedrooms.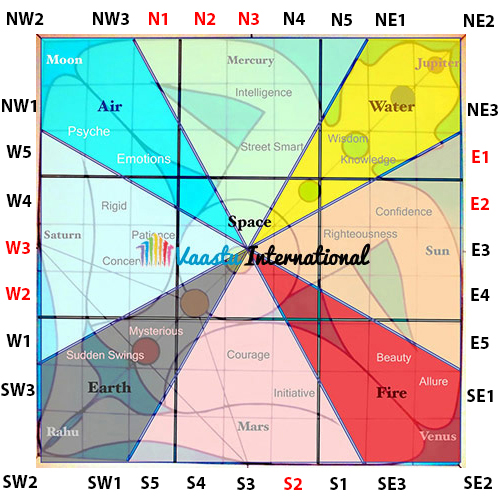 FOR VASTU SHASTRA IN HINDI CLICK HERE
FOR 45 DEVTAS OF VASTU PURUSHA MANDALA IN HINDI CLICK HERE
FOR 16 VASTU ZONES IN HINDI CLICK HERE
FOR FIVE ELEMENTS OF VASTU IN HINDI CLICK HERE
FOR AYADI VASTU IN HINDI CLICK HERE
FOR GEOPATHIC STRESS VASTU IN HINDI CLICK HERE
FOR VASTU AND COSMIC ENERGY IN HINDI CLICK HERE
FOR VASTU TIPS IN HINDI - CLICK HERE
VASTU TIPS FOR PAINTINGS - CLICK HERE
VASTU TIPS FOR CLOCK IN HINDI - CLICK HERE
VASTU TIPS FOR REMOVING NEGATIVE ENERGY IN HINDI - CLICK HERE
VASTU TIPS FOR POSITIVE ENERGY IN HINDI - CLICK HERE
VASTU TIPS FOR CAREER IN HINDI - CLICK HERE
VASTU TIPS FOR MONEY IN HINDI - CLICK HERE
VASTU TIPS FOR HAPPY MARRIED LIFE IN HINDI - CLICK HERE
VASTU TIPS FOR PLOTS IN HINDI - CLICK HERE
FOR VASTU TIPS ON BEDROOM IN HINDI - CLICK HERE
FOR VAASTU MEDITATION - CLICK HERE
FOR AROMA VASTU TIPS - CLICK HERE
FOR CRYSTAL VASTU (RATNADHYAYA) - CLICK HERE
FOR ART OF GIVING - CLICK HERE
FOR VASTU NUMEROLOGY - CLICK HERE

Er. Rameshwar Prasad invites you to the Wonderful World of Vastu Shastra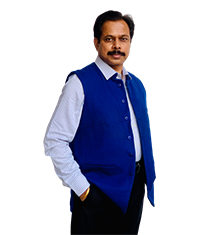 Engineer Rameshwar Prasad
(B.Tech., M.Tech., P.G.D.C.A., P.G.D.M.)
P: (+91-11) 22615299, 22615833
M: (+91) 9810105218, 9654255234