Feng Shui Home Tips
Home Tips : Living Room
Always use your intuition before making changes, consider first how it effects the rest of your decor. Do not just use traditional rules such as painting your front door red, it would cause disharmony if your home was peach or rose.
The living room should be close to the entry because it is usually an expansive space.
Good family feelings and friends should circulate in this area.
Furniture should be arranged in a square or octagonal shape.
Make sure that all visitors, especially your guest of honor can see the front door.
Do not have furniture face the fireplace is you want peaceful conversations and a harmonious environment.
Furniture should be comfortable and supportive.
Where natural light is not readily available, especially in corridors and entry vestibules, make sure they are well illuminated.
Avoid sharp pointed buildings, wall corners, furniture or accessories pointed directly at your house, bed or desk. It is reminiscent of a cutting knife edge or a disapproving finger.
Place a choice one or two favorite pictures of your family are good in the living and/or family room.
Add music in the living room so energy will be dispersed throughout the house: heavy metal wouldn't be the first choice!
The living room should be designed with warm colors, comforting accessories, and with feel-good fabrics.
Use your living room! As it is usually in the heart center of your home, use it to LIVE in!
As often as possible, sit facing one of your best directions.
Good earth-energy (life-situations) locations: Tai Chi/Heart Center (Earth) Wealth (Wood), Fame (Fire), Relationship (Earth), Children (Metal), Helpful People (Metal), Career (Water), Knowledge (Earth), Family (Wood).
Good birth locations: Sheng Chi (Generating Breath), Tein Ti (Doc from Heaven), Nein Yen (Lengthened Years), Fu Wei (Harmony)..
Er. Rameshwar Prasad invites you to the Wonderful World of Feng Shui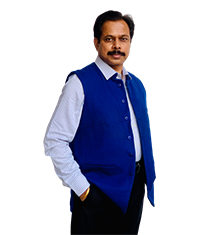 Engineer Rameshwar Prasad
(B.Tech., M.Tech., P.G.D.C.A., P.G.D.M.)
P: (+91-11) 22615299, 22615833
M: (+91) 9810105218, 9654255234