Feng Shui Tips
Feng Shui Tips For Workplace / Office
Always use your intuition before making changes, consider first how it effects the rest of your decor. Do not just use traditional rules such as painting your front door red, it would cause disharmony if your home was peach or rose.
Always position your bed, desk, and stove to have a clear view of the door.
Never sleep with a beam over your bed or put a shelf over it or your desk. Your world could fall down on you at any moment.
Avoid sharp pointed buildings, wall corners, furniture or accessories pointed directly at your house, bed or desk. It is reminiscent of a cutting knife edge or a disapproving finger.
Heavy beams over where you sleep, work, or spend a lot of time can cause oppression and bad luck: Lift them up with a windchime or Chinese flute.
Have plenty of space around your bed, dining table, and your desk: don't cramp your life in anyway.
Behind your desk, never sit in front of a window have a solid wall to provide a good foundation. Consider a picture of a mountain behind you for added stability.
The principal and upper executives' offices should be located in the command areas of the office, while giving employees and clients accessibility. Everyone will benefit because the entire office will feel as if it is one body, the sum of all the functions harmoniously working toward the main objective.
Stimulate chi with mobiles, scarves, ribbons, or SPINS.
Try not to have a toilet in any auspicious location: Wealth, Relationship, Sheng Chi, etc....
The Study signifies stimulation, creativity and innovation.
Give yourself time off.
Where natural light is not readily available, especially in corridors and entry vestibules, make sure they are well illuminated.
The entry of your home or office should be open and inviting, trim away foliage that may be blocking the path of Chi.
Do not block the entry of your home or office in anyway.
Landscaping should be manicured regularly not to get overgrown, cover walkways or entry, or shadow the house.
After walking into your front door, it should open into an expansive and feel good space, not one that is restrictive in anyway or that faces a mirror, staircase or an open window.
If your study is close to entry, you may be a work-a-holic or bookworm.
Mirrors are wonderful to expand space and direct energy, but never have it face the front door.
Er. Rameshwar Prasad invites you to the Wonderful World of Feng Shui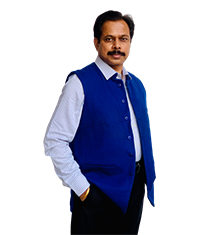 Engineer Rameshwar Prasad
(B.Tech., M.Tech., P.G.D.C.A., P.G.D.M.)
P: (+91-11) 22615299, 22615833
M: (+91) 9810105218, 9654255234