Feng Shui Home Tips
Home Tips : Bed Room
Always use your intuition before making changes, consider first how it effects the rest of your decor. Do not just use traditional rules such as painting your front door red, it would cause disharmony if your home was peach or rose.
Always position your bed, desk, and stove to have a clear view of the door.
Never sleep with a beam over your bed or put a shelf over it or your desk. Your world could fall down on you at any moment.
Avoid sharp pointed buildings, wall corners, furniture or accessories pointed directly at your house, bed or desk. It is reminiscent of a cutting knife edge or a disapproving finger.
Toilets never should be visible from any space: you must walk into the bathroom to see it. Always keep the lid down to keep the good stuff from getting flushed!
Where natural light is not readily available, especially in corridors and entry vestibules, make sure they are well illuminated.
Be careful of sharp angles form wall partitions or furniture pointing at you: soften them by hanging crystal balls or a plant in front of them.
Heavy beams over where you sleep, work, or spend a lot of time can cause oppression and bad luck: Lift them up with a windchime or Chinese flute.
Give your life foundation by placing the headboard of your bed up against a wall.
Always keep garbage cans hidden.
Stimulate chi with mobiles, scarves, ribbons, or SPINS.
This is the most important room of the house, make sure that when selecting a new home, you consider all good Feng Shui aspects.
The bedroom is the place to regenerate and regain your strength.
Your health could suffer without proper Chi. Your bedroom is the most important!
With the entry in close proximity you may feel tired and feel the subconscious lack of privacy.
Do not have a mirror reflect the bed.
Try to place your bed in the command position, the area furthest from the door and where you can easily see who may enter.
Do not have your head up against a window or your feet facing the door: hang a crystal ball to protect your energy from being drained while you sleep.
Have a solid headboard for foundation and stability.
Never place a TV in your bedroom: it reflects like a mirror and it has too much Yang energy.
Never have computer or exercise equipment in your bedroom: it is the space for loving, regenerating, and dreaming only!
Make sure there is air space under your bed to wrap you in the nurturing arms of Chi while you sleep: this is not a storage area!
Design with soft lighting and colors.
Consider the artwork: is it loving and peaceful? Does it imply togetherness or singularity?
Always sleep with the top of your head pointing toward one of your favorable directions.
Good birth locations: Sheng Chi (Generating Breath), Tein Ti (Doc from Heaven), Nein Yen (Lengthened Years), Fu Wei (Harmony).
Good earth-energy (life-situations) locations: Relationship (Earth).
Mirrors are wonderful to expand space and direct energy, but never have it face the front door.
Good earth-energy (life-situations) locations: Wealth (Wood), Fame (Fire), Relationship (Earth), Children (Metal), Helpful People (Metal), Career (Water), Knowledge (Earth), Family (Wood).
Er. Rameshwar Prasad invites you to the Wonderful World of Feng Shui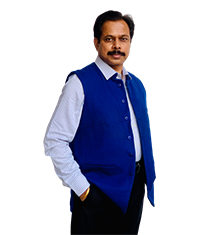 Engineer Rameshwar Prasad
(B.Tech., M.Tech., P.G.D.C.A., P.G.D.M.)
P: (+91-11) 22615299, 22615833
M: (+91) 9810105218, 9654255234