VASTU NEWS
Money doesn't stay in home
Readers Questions and Answers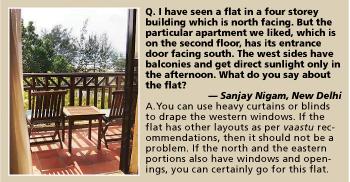 Money doesn't stay in home
- Rameshwar Prasad, Vastu Consultant, Delhi, India.
Q. Money doesn't stay put in our home. We have a number of loans hanging over our heads. Can you help? I want to start a business. What form of business will suit me?
— R Dhingra, Ghaziabad
A. In your house, the southeast corner is missing and there is a toilet on the northeast corner. Shift the toilet to the northwest.
Make the kitchen on the open southeastern part of the house. For any successful business venture, always keep the north and the northeast portion of your house well- lit and clean.
Mail Today
Rameshwar Prasad invites you to Read Published Articles Written by Him.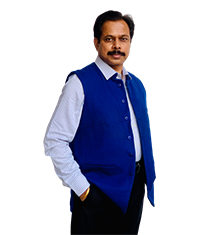 Engineer Rameshwar Prasad
(B.Tech., M.Tech., P.G.D.C.A., P.G.D.M.)
P: (+91-11) 22615299, 22615833
M: (+91) 9810105218, 9654255234