ASTROLOGY
Sun Sign Forecast For Sagittarius in 2018

For natives born between November 23 to December 22
(These predictions are Solar-based. Readers are requested to take date of birth into considering when reading these predictions.)
Hindi Name: Dhanu
Date of Birth: 23rd Nov to 22nd Dec
Ruling Planet: Guru (Jupiter)
Nakshatras: Moola, Poorva, Ashada
Lucky Numbers: 9, 8, 6
Lucky Days: Saturday, Friday, Tuesday
Lucky Colours: Pale Yellow, Light Brown, Peach
Lucky Stones: Pukhraj, Sunela, Opal

Sagittarius is the ninth sign of zodiac, in which sun enters on November 23 and leaves on December 22, roughly. This is the first sign of benefic planet Jupiter, the divinity teacher. This is a fire sign and is symbolized by the arrow. The journey from infancy to adulthood requires introspection and intuition at regular intervals and this sign is a storehouse of the same. Any planet in transit or in birth horoscope will have special impact and significance for Sagittarius.

Sagittarius Horoscope 2018
2018 will be a year filled with peace and tranquility for Scorpion men and women. It will also be a year full of fun and happiness in the period. You experience so much laughter and joy in 2018 something that you have never experienced before.
Levels of inner peace will be high while you feel that a sense of freedom is surrounding your life. Saturn will play a hand at your life being lead in a low-profile. Radical changes also appear on the cards for 2018.
You will not be able to turn back ever again from the effects of these changes. Guys may have to face some unexpected events but you will need to face it with conviction.
If you're birthday falls in the period October 23rd to November 21st, then you are definitely a Scorpion. You have been working quite hard for the past years this will be year when you have less work load and can finally rest a little.
Do not try to impress the people around you. 2018 should be a year when you pay attentions to your needs and be yourself. Changes will happen it is you, the Scorpion who needs to take the decision about how to react and adapt.
Scorpions are usually determined people who love to come across as straight-forward. Their determination also shows in their personal as well as professional life. By nature they are passionate lovers and love to work hard at their workplace, meeting with commitments they make. This might be reason behind the want to know about the future, so here is the 2018 Horoscope for Scorpions.
An overview of year 2018
Jupiter in 11th house till mid October and then in 12th house, Rahu in 8th house and Ketu in 2nd house, Saturn in 1st house throughout the year, together determine the major transit results this year.
In this year's chart, Jupiter the ruling planet of your sign is located in Libra which is in 11th house from your Zodiac sign.
11th house is the house of profits, friends, victory, gains etc.
Financially and healthwise, initial 9 months of this year will be much better. Any disease related to blood, like diabetes, blood pressure needs to be properly monitored.
It can suddenly go out of control from October 2018.
Rahu in 8th house creates threatening situation from unexpected corner. You will be cornered and Jupiter can save you only till early october.
There will be sudden financial gains due to Ketu and sudden losses due to Rahu.
Mercury in 12th house indicates ill-health to spouse and loss of job.
2018 with respect to different aspects in your life
Mixed results are indicated. You need to work hard, to complete any work.
Extra efforts may be required in job or career. A tough time to seek opportunities. Differences with the women may affect your progress in career. Priority will be given to the affairs that gives monetary gains. You will complete a mighty task beyond your limits, without anybody support or consultation. Achieving a technical job which you could not achieve earlier will give you joy and happiness in this year. You request your authorities to consider the review of your earlier proposals. Bright opportunities are indicated in technical field. Many feel disappointed due to lack of recognition. Differences with the co-workers, and disputes may lead to transfers in job. You will take proper action in right time on your enemies. Favorable time for the students in achieving success in all their efforts.
You need to take enough care to avoid differences, conflicts and quarrels with the parents and elders. Emotions need to be controlled. Efforts to gain public relations may not be successful. Support of friends, siblings and soul mates make you happy. You will try to find an alternative to look after your business, personal affairs and future plans. Your strategy will be very clear to you. Cordial relations will be enjoyed with the siblings. Tiredness is indicated in settling marriage. Ups and downs in the progress of family and working hard to overcome the problems make you strong. Enemies will try to defame you by all unethical means but will fail due to your care and planning. Problems are indicated with your elder son. There could be a severe disappointment in life due to loss of a close relation. Success of children in fine arts and cultural activities make you happy.
Inconvenience is indicated due to new tax policies. Irritation is possible because of banking transactions. Good time for new undertakings and new partnerships. You do not trust your inner circles and maintain secrecy in all the affairs. Care must be taken in tax matters. Favorable in fields related to mediation, printing, retail business, cinema, stationary, herbals, electronic gadgets, metals, leather products, publications, water, and food. Satisfactory results are indicated for the people in import and export, gold or silver items, real estate and to doctors, and lawyers. You will be cautious about the legal affairs and accounts and observe the progress. Care must be taken in partnership business. Differences in agreements related to real estate and seeking legal services can be expected. Deficiencies are indicated in construction activities.
Financial challenges are indicated. Debts are possible for performing auspicious activity or function. Affairs related to landed property gets into litigations. You may seek legal services to come out of the problems. Donations and charity services are indicated in the name of departed souls. Efforts will be successful in gaining a house or apartment. Your savings in finance companies will give you upsets. Justice is very far from you. Maintenance of accounting books is needed. Losses are possible in lucky draws or finance schemes. Ancestral property will be received. Delays are indicated in payments.
Health needs care. You follow systematic approach with proper discipline to maintain good health. Avoid traveling in the vehicles driven by friends or near and dear. Staying away from bad habits give you peace.
Career & Money
2018 will be a good year for Scorpions from the aspect of career. You will be able to venture out and achieve great gains. If you have been thinking about starting new projects then this is the time to do so. Make your dreams turn into reality but be wary of people around you who are ready to deceive you.
Stay committed and let your colleagues and seniors see your true nature so that you can create a good connection with them. Even if resources are limited do not complain because you will have to use those to reach to the top. Deceit will be around so stay away from deceiving friends and beware of frauds. Do not hurry as 2018 will give you various opportunities to prove your skills and efficiency.
You will have to try new things in 2018 for professional success as seniors and authority always love people who think creatively.
As you reach the second quarter of the year some confusion may arise about professional decisions but stay true and continue to work consistently. As you stay true, the end of 2018 will bring promotions and rewards for you.
Love & Relationship
2018 will be a mixed year for Scorpions in the aspect of love. Rushed decisions and actions will tend to push your partner away from you so be careful. Be compromising so that his/her feelings are taken in consideration as well.
Love life will definitely be filled with love and romance. If you are still single then 2018 is a year when you could meet with potential partners. You could also meet the person with whom you would be willing to settle down for life.
Staying single might be difficult emotionally for Scorpions so it is best to find a partner this year. Do not hold back emotions, spouses and partners will provide the emotional support that you need. If you are willing, you will see your partner in a new perspective. Your companionship with your partner will improve greatly this year. IF you are committed, make sure that you strengthen bonds with your partner so that your relationship becomes more intimate.
Scorpions can in fact expect a dynamic love life in 2018. Your decisions will be the deciding factor in making your relationship good or bad. Emotions will enhance and thus you will need to talk it out with your partner. Do not suppress your emotions as they can pile up and lead to a big outburst which can affect your relationship in a negative way. Your true feelings will keep your relationship strong. This is also a time when you will have high chances of getting pregnant. So for the Scorpions who are planning to start a family with their partner, this is the best time.
Finance & Business
In 2018 you will need to keep an eye on your finances. You will have to check how financially secure your future is. Right at the beginning set a budget and stick to it. This will help you to fight out the financial storm that might hit you. Impulsive spending must be checked at all costs. Few bumps might come your way, nothing big but still try to keep your expenditure on friends and family low and save up.
Around the middle of 2018, expenditure might increase a little so start preparing for it from the beginning. At all times throughout 2018 stay true to the budget and financial planning you made at the start. 2018 might turn out to be an amazing year from the financial aspect for the Scorpions who keep a tight control on their spending.
This is a good year to make investments in stocks. Overall you will need to stop spending on things that are not crucial and you might be able to stay good in financial terms for 2018.
Health & Wellness
During the first quarter of 2018, Scorpions will be on a high in terms of health. They will have a lot of energy. This energy can be used for completing tasks on both personal and professional front. The planets will favor you and give your morale a boost. You will be strong both mentally and physically around this time of the year.
As the year progresses, be sure to reduce work load as it might affect your life adversely. Stress and strain may develop leading to nervous breakdowns. Reduction of work also helps to reserve energy so that you can deal with the periods when your immunity is low. Occasional breaks from work is advised as it will help to make you mentally calm and relaxed. Relaxation and breaks does not mean that you stay idle, engage yourself in hobbies that you love.
Do exercise but do not over exert yourself. Keep your brain strong with mental puzzles. Overall the beginning will be good from aspects of your health but some issues may arise as the year progresses.
Family & Lifestyle
Guys of Scorpio Zodiac sign are going to have a good time when it comes to family life. Occasional problems may arise but they will be solved quickly. While passing judgements about people around you be careful as it might have consequences later on. Try to meet up with the demands of family members but remember to step back if you feel you cannot handle it. You must think about your family but not at the cost of your health.
The choices you make are sure to affect your personal relationships. If something offends you do let them know but without coming across as harsh and rude. Some failures can be expected for Scorpios in the aspects of family life. So make sure that you are careful while letting all know about your feelings.
Remedies :
Donate money to eunuchs and take their blessings on wednesdays. Stay away from all conversations that can lead to a controversy.
Sagittarius Monthly Horoscope 2018
Let us have a look at how the monthly horoscope of those born under the sign of Sagittarius in 2018 looks like.
January 2018: It will be a month of drastic changes especially in professional aspect. It would be a good month to look for a new job or embark on business ventures. 
February 2018: This is month for planning the future and thinking about what the future holds for you.
March 2018: This month will be good as you will get the support of family and colleagues in whatever you do. 
April 2018: It will prove to be sensitive so you will need to forgive and forget about differences so that you can move ahead.
May 2018: This is a month when the seventh house is strong so there are chances of falling in love.
June 2018: This month might bring prosperity in your life in the form of marriage or business ventures.  
July 2018: It is a perfect month for love and romance and everything that comes along with these aspects. 
August 2018: It will be a mixed month when you will have growth in career but some lung problems might pop up. 
September 2018: This month should be a time for learning new skills and technologies so that you can progress professionally.
October 2018: This can be a spiritual month when your gut feelings and psychic powers might be enhanced.
November 2018: This month will demand you to be attentive to your family. Do not let petty matters rile you up so you will need to control your anger. 
December 2018: As 2018 wraps up, this month will be an optimistic one. Refrain from any expensive spending.
Er. Rameshwar Prasad invites you to the Wonderful World of Indian Astrology.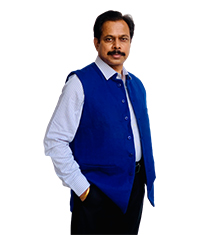 Engineer Rameshwar Prasad
(B.Tech., M.Tech., P.G.D.C.A., P.G.D.M.)
P: (+91-11) 22615299, 22615833
M: (+91) 9810105218, 9654255234