ASTROLOGY
Sun Sign Forecast For Sagittarius in 2017

For natives born between November 23 to December 22
(These predictions are Solar-based. Readers are requested to take date of birth into considering when reading these predictions.)
Hindi Name: Dhanu
Date of Birth: 23rd Nov to 22nd Dec
Ruling Planet: Guru (Jupiter)
Nakshatras: Moola, Poorva, Ashada
Lucky Numbers: 9, 8, 6
Lucky Days: Saturday, Friday, Tuesday
Lucky Colours: Pale Yellow, Light Brown, Peach
Lucky Stones: Pukhraj, Sunela, Opal

Sagittarius is the ninth sign of zodiac, in which sun enters on November 23 and leaves on December 22, roughly. This is the first sign of benefic planet Jupiter, the divinity teacher. This is a fire sign and is symbolized by the arrow. The journey from infancy to adulthood requires introspection and intuition at regular intervals and this sign is a storehouse of the same. Any planet in transit or in birth horoscope will have special impact and significance for Sagittarius.

Sagittarius Horoscope 2017
This is the year when Jupiter visits your sign after a long hiatus and starts your cycle of 12 years. This year will be a year to be reckoned with, with spectacular changes in the fields of career, finance and business.
After a long time, the year will bode well for you. There will be progress in the path of job or business for the natives of Sagittarius. There have been a lot of adversity and a lot of negativity in your life, which this year sees you overcoming and also moving forward with a great deal of determination and zeal.
You will also be extremely caring and thoughtful about your family, who will be in need of you. In turn, you shall be bestowed with the same in times when you feel a little under the weather. However, you should have the openness to accept what you are offered with grace, dignity and appreciation.
Let us embark on this extremely interesting journey then and let us have a look to see what is in offer for you.
Love and Relationship
There is not much to worry about the love front in 2017 according to the stars. The House of Love and Marriage, which is your 7th House is not very active in the year 2017. Those who are singles most probably will remain so in 2017 and it is rather advised to them to mould their character in a way that will attract more people rather than go to find love.
They should metamorphose in to those characters that they have always admired. So try and emulate them and become a better self this year. The married too will maintain the status quo and will remain married this year. Your partner will start understanding more about you and the relationship will be just so much better due to that.
You need to encourage your partner to unearth the real you  and vice versa you also need to give ample time to your partner this year for the harmony to remain.  There is a lot of emphasis on marriage and family this year.  Passion is the key with which to unlock an exciting time you're your partner. There is a possibility of a serious relationship for the unattached between 3rd April to the 7th of August; as in this phase Venus stays put in your House of Marriage.
Career and Business
There is a movement in the career front this year. The natives born of this sun sign can get involved in a business partnership this year. The career and business aspirations will happen through people oriented projects.
Business and career prospects get boosted via networking or some kind of other group events. There will be a new vitality in whatever you do and will accolades for that. Communication skills, information, talking prowess all play an important role in harnessing the potential of your earnings this year.  You will need to work very hard to achieve professional prowess this year. There could also be earnings from the investment in media, telecommunication etc. friends and social contacts will be your key to career advancement this year. Those natives involved in business partnerships do well, but with the rider that they need to be flexible in terms of their views and not confine themselves to pre conceived notions. Younger people at the start of their career will get a good opportunity to hone their skills under an able guidance in organizations. Those having gone into joint ventures and partnerships, though will gain from it; yet be prepared to work independently as the joint ventures and partnerships does not look lasting and may result in dissolution and thereby resulting in a setback.
Health and Wellness
This year promises to be a more or less healthy one for you. Kick start the year with inculcating a healthy habit and sticking to it too. There could be some minor disruption in your nervous system and intestines, but it will be nothing major. Also trivial irritation over the year regarding the skin may bother you. Natives born under this sign is advised to slow the pace of life to avoid health complications. Those who were on the heavier side can rejoice as the planetary positions show a chance of them reducing weight through change in diets or restrictions.
Money and Finance
This seems set to be a great year in terms of finance for the natives born under Sagittarius. They will prosper materialistically and finance too will prosper rapidly. Saturn, your money planet is positioned firmly this year in your charts. You can formulate a long term plan in terms of investments and earnings. You will in general be averse to taking risks and will like to build up your nest egg slowly. Finance and money is expected to come in from sources in  media.  there is also possibility of business partnership, but you should be very cautious, as there could be the possibility of breaking away to be your independent self from it too. There is a solar eclipse happening on the 10th of June, near the house of your money planet, showing the path to long term financial planning and changes. There will be some kind of discrepancy between your material aspect and spiritual side, which probably will be brought in by your marriage or business partnership. People who are seeking jobs or employers will have a fair year with nothing much to write home about.
Family and Relatives
Family life does not look very conducive for the Sagittarius in 2017. There could be certain disruption of family life due to property related issues. There will be harmony though between parents and children born of this native sign. Uranus in Pisces signifies a relocation or home improvement projects. The married people born under Sagittarius will face dispute with their significant other half. And will be mired in disputes and disharmony. You are strongly advised to maintain harmony and peace in your family life and not give in to the urge of bickering. As arguments fraught with tension this time may turn insolvable and ugly. But if you have children they will be extremely supportive of you during this period. There could be some amount of tension brewing between the siblings this year.
Travel and Vacation
You will have trips this year. They could be to historical places, or to cruises, or to a cooking workshop. But these trips will rejuvenate you. There will be frequent other travels planned too. Some of these travels may connect you to professional reasons and some could be for personal benefits. Students aspiring to go abroad may also gain admission and move away.
Education and Studies
There will be a lot of distractions this year, however students will need to remain completely focused and dedicated in their goals to do well. However, the younger students in the age group of 14 to 18 will do well in their studies. Those students pursuing the field of commerce, accounts or business management are set to fare well and aspiring final year students may also get a job.
Areas of Growth
The areas for growth this year for the natives of the Sagittarius will be the way in their mind works. Neptune's transit through Aries enhances your problem- solving abilities and also makes you super attuned to your sub-conscious. There could be relocation for professional reasons, family aspects,  and also career. This is the year when you must look within yourself and learn to use your potential to the fullest. Follow a regimen to get good results for health, be positive in your outlook so that it can fetch rewards and recognitions in your chosen field of  job in front of wider audience.
Areas of Challenge
The greatest challenge this year will be personal metamorphosis.  This is the time that you discover that any kind of weakness that you may have encounters in your finances is basically all due to you. You will need to realize just exactly where you are going wrong and what needs to be done to plug-in the gaps. It will also be challenging to maintain harmony and peace in the family this year. There will be disturbances between siblings due to property and husband and wife relationships also need working upon carefully.
Areas of Excitement
The biggest excitement is to have a soul awakening and Sagittarius are just going to have that this year. They will start realizing their true potential and come into their own. In your chosen field of career you will be doing well and name and fame will follow suit. It promises to be a year of accomplishments and hitherto unchartered territory of achievements. Finances doing well will be another exciting area.
Areas of Change
You will need to put in a lot of hard work this year and should not take things for granted. It is also advisable to take a more pragmatic approach as far as you personal accounts are concerned. You need to put time and energy to your most important foundations, such as family and relationships. Pay attention to your inner self and try to gain insight by paying heed to your hunches. Take your own potential in  account pragmatically and then view the world and life in general.
Favorable Months – January, February, March, April,  August, September, October, November, December
Unfavorable Months – May, June, July
Favorable Colors – light blue, white, orange and cream
Lucky Numbers – 6, 5, 3 and 8
Sagittarius Monthly Horoscope 2017
Let us have a look at how the monthly horoscope of those born under the sign of Sagittarius in 2017 looks like.
January – your personal power  is strong now. Do your responsibilities properly. Make rapid progress but be sure creating good. The psychological foundations of your career need more physically strong. Both serious and waggish types of affairs are chasing you.
February – family and home are even stronger than last month .Be focused on domestic and emotional life. Domestic travel s more possibly than foreign travel. After 18years old you need to take care of your health. Be patience for increasing financial progress. Don't be in hurry our mistakes make facing different problems.
March– Continue your work systematically. This is still a wonderful period of repair of home-improvement works.  You can in this month, Enhance health by paying more attention to your feet and head. Relax more and keep energy level high. Economic are mixed this month. You won't stop earnings, but will effort you to work harder. Love will be complicated.
April – entertainment exercise is being installed. You have to need more patience with your siblings. Health is still good this month. You will be more serious about your work. Money  will come through efforts and drama. Appropriate time for love will come in the usual places.
May – Health will be fine but need more protection after 20 years. Economic conditions are problematic this month, but it will active slowly.
June – Love is wonderful for all of you. Whether first, second or third marriage it will be just fit time for you. It is favorable time for romantic people. Financial life will be active by extra earnings. Your spouse, lover is prospering and be generous too. All types of field the people will be profitable.
July – Both home and family will suffer some negative things. Not much can be done for family and you need to just wait for time. Focus on your occupation. With good health you can achieve most anything so health is become priority. Happily heath is fine. Love will be complicated. Review your relationship. Singles have ample love opportunities.
August – You should not try to hurry up in love situations be patience. The result of patience was great. An important love meeting comes around. You will enter career peak after2oth.Great progress is happening. Earning will expand more. Involvement with foreigners will become important. You will earn much as well as spend much.
September – Health needs a little bit attention. Rest and relax for some time. Social life is busy and fine. Much involvement with romantic persons. Challenges are there in your financial way. Be proportionate in your spending.
October – Many will embark on new creative hobbies.   The economic situation is still in front of challenges, so balance in your expenditure.  Current love affair will arise soon. Love is general still good. Love will chase you most of the month.
November – The challenge is incorporating your religious ideals and interests in your family responsibilities, health and in your job interests. Love will be complicated but do not stop putting an effort in it. Money will come with much more effort than is usual.
December – Many fantasies will become fulfilled now, as days of your personal pleasure peak. Thus, you should enjoy and make the most of it .safely downplay the career and focus on family. The major focus is money. You will overcome many financial challenges. Prosperity is stronger than other month. Health will be fine.
Er. Rameshwar Prasad invites you to the Wonderful World of Indian Astrology.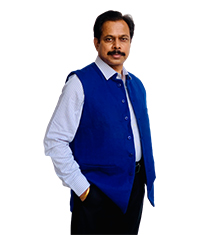 Engineer Rameshwar Prasad
(B.Tech., M.Tech., P.G.D.C.A., P.G.D.M.)
P: (+91-11) 22615299, 22615833
M: (+91) 9810105218, 9654255234