ASTROLOGY
Moon Sign Forecast For Cancer in 2018

Cancer - Kark [Moon Placed In Cancer]
Nakshatra - Punarvasu last quarter, Pushya, Aslesha
Indian Star Sign: Punarvasu 3,4; Pushami 1,2,3,4; Aslesha 1,2,3,4 padas
Name starts with Sounds (Hi, Hu, He, Ho, Da, Di, Du, De, Do)
Rashi Lord - Moon
Rashi gem - Pearl
Favorable color - white
Favorable day - Monday
Favorable number - 2
Favorable dates - 2/11/20
General
Cancerians are ruled by Moon . You are emotional and are easily carried by their sentiments. You are a hard workers and responsible and generally lead comfortable life. Cancerians are fickle minded and get disturbed very soon. You have good imagination. And have potential to be good authors, philosophers and poets. You are extremely emotional and sensitive, you are very caring, family oriented and helpful. On the flip side you could be clingy, possessive and prone to self pity. You try to avoid confrontations at all costs and are likely to retreat into your crabby shell and sulk. You hate being corrected.
In general Kataka rasi people will be much attached to their children and family. They are good conversationalists, self-reliant, honest and unbending.
Annual Forecast 2018
Jupiter is transiting your 4th house from your moon sign and rest assured mostly its results will be good. It's aspect on 10th ( Career House ) will be good for your career related activities. All past efforts will bear good fruits for you in this year. As both Jupiter and Saturn will be aspecting your 8th house you may get the results after hard efforts and some delay, but end result will be satisfying for you. Rahu and Ketu will be transiting on moon and the 7th house respectively and its results will be adverse for you. Saturn will be transiting over the 6th from your Moon Sign. As Lord of 8th house its transit in 6th house means there could be problems in family affairs, so a calm and collective approach would be required from your end so family affairs do not take a beating. Jupiter's transit is not favorable by virtue of it's placement in 4th in transit. Students can expect some disturbing moments in this year. Travelling will give average results, but travelling for vacation and pleasure trips will be beneficial for relaxation. Saturn's transit in 6th house from your moon sign will be supportive for health and recovery from chronic diseases.
You are stepping into a brand new year filled with good news, gain of wealth, and lot of improvement at your work place. Your hard work will fetch name and fame in all areas. Your social status and dignity will be in peak throughout the year. 
All your holiday plans for short and long trips with your family will turn to be beneficial for you.
You will get support of your siblings later this year They will do well in their career and get all around success.
Speak diplomatically with soft voice to others to avoid unwanted troubles. Beware of the secret enemies who may cause a loss of your liquid money. 
Mother's health sees improvement. Legal issue might face some setback.
Later part of the year is more positive than the former. You will participate in more auspicious events and get many an opportunity to do good deeds. Your spiritual activities will increase and you will go for pilgrimages too.
2018 with respect to different aspects in your life
Career: If you are into business, you will do well especially after May 2018. Expansion of business may be planned after May for it to become favorable. Loans or a lending hand required for the expansion of business. 
Those who are involved in the partnership business should avoid any type of verbal duels to maintain their relationship smooth and cordial.
The beneficial transit of Jupiter after October 2018 will give the business magnets wonderful opportunity of attracting large scale of profits. There will be scope for the business people to explore new ideas in business and this will be welcomed by the prospective partners.
Job and services may witness migration or change in job after May 2018. 
Possibility of more stress cannot be ruled out and some disputes with higher authorities will hamper your career growth. However this situation changes bringing cheers after May 2018.
Professionals will see success in all your endeavors. People involved in charitable institutions, Judges, bankers outshine in this year.
Love Relationship: Romance is restricted in the beginning of the Year. Enjoying romance and expressing creatively needs to be given a back seat as the planet are not favoring though. Singles yearning for a new relationship can start one by May 2018. More romance and hearty moments with your loved one is seen by the mid of the year. 
Spousal relationship faces discord until May. There might be slight differences and friction with life partner but gradually settle down amicably. Spouse health condition improves by the mid of the month. More pleasure trips and conjugal bliss are assured after July 2018. Acceptance and forgiveness will help to enjoy flawless relationship.
Finance: Due to unexpected expenses your bank balance takes a nose dive, however, your instinct of controlling money will help you to maintain your budget well. Increased income is on the anvil in the later part of the year.
More spending is seen towards decorating or renovation of home, vehicle, increasing your comfort, medical and doing charity. 
Jupiter comes as the savior and brings in good gains and profits in the later part of the month. 
Heavy money transactions should be avoided in the early part of the year especially January and February. 
Legal issues are not in your favor and might get delayed. Some may pay unexpected penalty due to transgressive act.
Student & Education: Your hard work will set the stage for your success. This year will bring lot of favorable circumstances to prove your talents. Be prepared to give the best whenever you get the opportunity. Maintaining good rapport with the teachers or mentors is important now. Attune to beaver away attitude and move forward. 
Students aspiring for higher education will get good prospect this year. Seek blessings from your parents.
Health: Mixed results are seen with regards to Health. But no major threat for your well-being. Obstructive ailments are likely which will curtail your mobility. Work load and stress brings brain fag and exhaustion. Remember to take adequate rest. Spend some time for yourself and do some work that is close to your heart. 
Take care of your eating habits while travelling. You stomach may be finicky and can get upset fast. Incorporate more fruits and vegetables in your diet and avoid junk foods.
Possibility of being prone to bouts of depression is seen. It is imperative that you practice meditation regularly in order to keep your body and mind cheerfully. 
Remedies :
1. chant mantra for Rahu Om Nidhipaya Namah। 108 times daily
2. Watch your emotions
3. Seek blessings from ancestors and elders. 
4. Avoid postponement and lethargy
5. Speak truth.
6. Do charity
Favorable Months: June, July, August, September, October, November and December
Unfavorable Months: January, February, March, April, May
Er. Rameshwar Prasad invites you to the Wonderful World of Indian Astrology.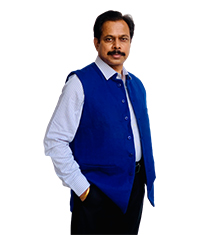 Engineer Rameshwar Prasad
(B.Tech., M.Tech., P.G.D.C.A., P.G.D.M.)
P: (+91-11) 22615299, 22615833
M: (+91) 9810105218, 9654255234