ASTROLOGY
Moon Sign Forecast For Leo in 2018
Leo- Simha [Moon Placed In Leo]
Nakshatra - Magha, Poorvaphalguni, Uttaraphalguni 1st quarter
Indian Star Sign: Makha 1, Pubba 1,2,3,4; Uttara 1 padas
Name starts with Sounds ( Ma, Me, Mu, Moo, Ta, Tee Tu, Tay)
Rashi Lord - Sun
Rashi gem - Ruby
Favorable colour - Rose
Favorable day - Sunday, Wednesday
Favorable number - 1
Favorable dates - 1/10/19/28
General
Leos are as fearless as the lion that depicts them. You are extroverts and love being in the center of attraction. You thrive on romance and is always surrounded by admirers. Learn to be humble and less self centered. As parents, do not push your children too hard.
In general Simha rasi people are bold and respectful in appearance. They are independent thinkers. They stick up to orthodox principles in religion and are not tolerant towards to others percepts and practices.
Annual Forecast 2018
Jupiter is transiting in your 3rd house and the results will be mixed in this phase. The Transit is fruitful and helpful for gains in business as its aspect will be on 11th house. Saturn's transit over 5th is not so good for your job if you are working , as it may translate in to forced change of job or transfer to a hostile place. Jupiter's transit is good for married people and also for people who are in love and looking to get married. Success will come with self efforts for students in this phase. Rahu and Ketu Transits can give minor health issues.
This year promises you a good name and fame with Divine support and luck. 2018 blesses you with good professional improvement, support of higher authority throughout this year. 
Struggles, disrespect and obstacles faced all these days will vanish.
Your name and fame will be as high a kite. You will get whatever you want through your own effort. 
Auspicious functions at home and in the family will make you happy and cheerful. This year will be a very good year for worldly matters and also on some extent spiritually.
You will enjoy full support of your siblings, neighbors, teachers and elders throughout the year.
Change of place and residence after May and before August is likely that may bring good luck and fortune. 
After some initial disturbance on the domestic front, you may see improvement and pleasant environment. You will get more mental peace and domestic happiness and will enjoy with your family.
Short trips are in the offing. 
Your children may get distracted from their studies. They have a need of proper counseling and emotional push up. One of your children may take a break in his studies and may join you in your business or profession.
2018 with respect to different aspects in your life
Career: Good year for people involved in business. Later part of the month sees little sluggishness in moving forwards; inevitable hard work will bring success though.
Expansion of business is advisable only before May to August of this year.
There will be changes in career or responsibility so be prepared to lose a contact, take up new duties or alter professional direction. This may test your sense of authority. Increase in emoluments is foreseen. 
People associated with tinsel world are blessed with good gains and popularity. Icons from glitz and glamour will make their mark in politics leading to success. 
Your enemies may disturb your profession or at your work place. Be careful with your female collogues. 
Job and service people will success in their entire ventures. Finally their hard work will be acknowledged and pave way for promotions and hikes. 
Astrologers, Spiritual Gurus, tinsel world, political personalities, and revolutionists will do extremely well in their filed.
Love Relationship: Love and romance is said to be conducive and work in unison with the partner to maintain harmony. Your narcissism will always prevent you from having a real relationship. Be an extrovert to enjoy the affair of the heart. 
This is the perfect period to work with harmony in all your relationship especially with your life partner. Short trip with your wife on a holiday or vacation is in the card for you during the month of May and June. Plan well in advance before the trip otherwise you may face some problem and obstacles.
Natives aspiring for child will be blessed with one in this year, bringing in joy and happiness.
Finance: Monetary aspects will prove to be promising till the end of the year. Your bank balance will increase throughout the year. After September 2018, there will be some backlog in money flow; despite there will not be any fiscal strain. The natives will maintain the momentum generally for the entire year in financial conditions. 
Investing opportunities will be fetching and attractive. Anyway proper guidance from sagacious master is required. Gain from profession, mother, spouse, journey, siblings, elders, priests, religious institution, father and foreigners are in the cards.
Gain from speculation is also promised for you this year. 
Inheritance is seen before May. Expenses on auspicious events, luxurious articles, garments, taxes, and children are possible.
Litigation and other disputes will be more favorable before May.
Student & Education: Students will start performing well in their education. Focus and determination will get you anywhere. Make use of this positive period to exhume your potentials. Those aspiring for higher education will get the right opportunity. Some may even fly abroad to fulfill their ambition in their studies. Seek blessings from your parents.
Health: You will be in best of your health. Regular exercise, proper diet and spiritual pursuits will be supportive to radiate good health and sound mind. 
You will recover from previous ailments. However some seasonal diseases will be unavoidable.
Hectic wandering and travel will drain your energy. Consider to take sufficient time for yourself.
Remedies :
1. Involve yourself in doing charity.
2. Use kind words.
3. Maintain good relationship with parents.
4. Chant mantra for Lord Sun daily 108 times
"OM SURYAYA NAMAHA"
5. Chant mantra for Lord Rahu daily 108 times
"Om Shyamatmane Namah"
Favorable Months: January, February, March, April, May, June, October, November and December
Unfavorable Months: July, August, September
Er. Rameshwar Prasad invites you to the Wonderful World of Indian Astrology.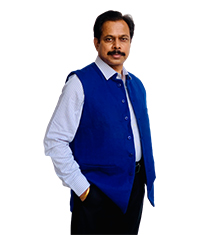 Engineer Rameshwar Prasad
(B.Tech., M.Tech., P.G.D.C.A., P.G.D.M.)
P: (+91-11) 22615299, 22615833
M: (+91) 9810105218, 9654255234