ASTROLOGY
Moon Sign Forecast For Virgo in 2018

Virgo- Kanya [Moon Placed In Virgo]
Nakshatra - Uttaraphalguni last 3 quarters, Hastha, Chitra 1st half
Indian Star Sign: Uttara 1,2,3; Hasta 1,2,3,4; Chitta 1,2 padas
Name starts with Sounds ( To, Pa, Pi, Pu, Sha, Na, Tha, Pee, Poe)
Rashi Lord - Mercury
Rashi gem - Embreld
Favorable color - Green
Favorable day - Wednesday, Sunday
Favorable number - 5
Favorable dates - 5/14/23
General
Natives are generally studious by nature and take keen interest in earning knowledge. It is very difficult to please them. They set very high standards for themselves as well as the people close to them. You are fanatical about cleanliness and your home and office will be spotlessly clean and tidy. Very practical, every thing you do is orderly with no room for error. You manage money wonderfully. You excel at everything you attempt. Most writers have moon in Virgo. You lack self-confidence. You have faith in religion.
In general Kanya rasi people are discriminating, emotional and are carried away by impulses. They will exhibit their intelligence and memory when quite young. They have taste in art and literature.
Annual Forecast 2018
Jupiter is transiting over the 2nd from your moon sign and this is going to be a highly favourable transit. It will give you great success in your career and financial pursuits. At the beginning of the year, Saturn enters into the 4th house from your moon sign. This transit is termed as Kantak Shani and is not considered to be a favourable transit at all. From June to October end Saturn will move in to 3rd where you will get some relief. Rahu and Ketu will be in 11th and 5th houses respectively from your moon sign .
Rahu's transit will be favourable where you can expect success in your career growth , while Ketu's transit will not be favourable and you could do well to avoid any risky activities. Jupiter's transit is favourable for personal and family life , while Saturn's transit will disturb the harmony. Jupiter's transit is favourable for students. Travelling will give the desired results. Jupiter's transit is favourable for recover from health issues, while Saturn's transit is not good for health related matters.
This year will help you to develop your personality, name and fame. Your prestige and social status will rise to higher level. You will have cordial relationship with your family members and will bring happiness. Avoid emotional disputes with relatives and friends and try to maintain harmony with them. 
Travels will be beneficial and religious travels bring happiness and inner peace. Social activities bring happiness and new friends. Cordial relationship with siblings will be witnessed. 
You may attend Spiritual functions and seek the blessings from an enlightened master. 
Humanitarian gesture come to the fore now. 
Mother may have health crisis especially chronic patients should take additional care about their ailments in the month of February , July and August Father may have minor health ailments in the month of June, July and October Some of their children may have overseas travels for studies and employment.
The year is going to bring you lot of surprises, gains from properties. This will bring you great Joy and happiness. You will be extremely happy in this year. Your income may rise. This year is going to be a blessing for you.
2018 with respect to different aspects in your life
Career: You will experience betterment in your career. Your work will be recognized and appreciated. 
This year will yield good profits in business. Your hard work will be rewarded. You will win over your enemies. Success in all your ventures is also foreseen.
This year will be favorable for making investments. You may experience sudden gains or unexpected increment in the office.
You might have frequent travel after the month of April.
In the month of July to September there may be sluggishness in your career.
People in education, IT, communications, agriculturists, analysts' will flourish throughout.
Love Relationship: This is the good year for love life and romance. There will be more understanding and harmony between the partners. Some may enter into new relationships. This love life will bring in Joy. You will be dependable and sincere in love. Generally you are cautious in love. Do not make extravagant gestures. You will encounter arguments disagreements, strained relationship with the spouse in the beginning of the year. Your spouse may fall sick or will be deprived of marital bliss in the beginning of the year. Lot of auspicious moments, Journeys, meeting friends and relative will bring in joy and happiness. In the month of May to August the partners will encounter some silly quarrels and disagreements. So it is advisable to avoid arguments during this period.
Finance: This year you will enjoy good monetary benefits and increase in income. New ventures will yield good profit in the beginning of the year. 
You will pay off your old loans. Old investment and trade will fetch satisfying gains. 
You also witness income through various sources. Inheritance is in the offing. 
Avoid speculation and heavy investments after May. You may encounter loss.
Expense towards charity and self-improvement are likely.
Student & Education: Students will get many opportunities to fine tune their skills and increase their knowledge. Hard work pays throughout the year. New hobbies will interest them. Sports will add laurels. 
Students pursing for higher studies will be successful in entering the desired university. Seek blessings from parents.
Health: You will enjoy good health throughout the year. People who are suffering from chronic ailments will recovery gradually.
From the month of May to September you may fall sick and will have medical expenses. People who are ailing from chronic illness should visit the doctor during this period.
Spiritual practices will keep your spirit high. This will make help you to accomplish in all areas of life. 
You may be very intuitive and may witness spiritual experiences in this year. 
Remedies :
1. Do good. Be good.
2. Seek blessings from Gurus.
3. Do charity to physically challenged people.
4. Watch your head strong attitude. 
5. Adapt forgiveness. 
6. Chant mantra for Lord Satrun Om Vajradehaya Namah 108 times daily.
Favorable Months: January, February, March, April, May and November
Unfavorable Months: June, July, August, September, October, December
Er. Rameshwar Prasad invites you to the Wonderful World of Indian Astrology.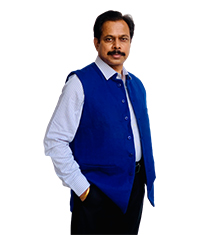 Engineer Rameshwar Prasad
(B.Tech., M.Tech., P.G.D.C.A., P.G.D.M.)
P: (+91-11) 22615299, 22615833
M: (+91) 9810105218, 9654255234