ASTROLOGY
Moon Sign Forecast For Virgo in 2017

Virgo- Kanya [Moon Placed In Virgo]
Nakshatra - Uttaraphalguni last 3 quarters, Hastha, Chitra 1st half
Indian Star Sign: Uttara 1,2,3; Hasta 1,2,3,4; Chitta 1,2 padas
Name starts with Sounds ( To, Pa, Pi, Pu, Sha, Na, Tha, Pee, Poe)
Rashi Lord - Mercury
Rashi gem - Embreld
Favorable color - Green
Favorable day - Wednesday, Sunday
Favorable number - 5
Favorable dates - 5/14/23
General
Natives are generally studious by nature and take keen interest in earning knowledge. It is very difficult to please them. They set very high standards for themselves as well as the people close to them. You are fanatical about cleanliness and your home and office will be spotlessly clean and tidy. Very practical, every thing you do is orderly with no room for error. You manage money wonderfully. You excel at everything you attempt. Most writers have moon in Virgo. You lack self-confidence. You have faith in religion.
In general Kanya rasi people are discriminating, emotional and are carried away by impulses. They will exhibit their intelligence and memory when quite young. They have taste in art and literature.
Annual Forecast 2017
Shani Sade Sati/Dhaiya: Virgonians will experience the effects of Dhaiyya.
Effects of Dhaiya: Physical problems, Blood related issues, Family problems and Loss in business
Suggestion: Avoid being into any argument.
Positive side: You are quite creative.
Negative side: You get panicked due to the problems quite easily.
Auspicious number(s): 5, 14, 23, 32, 41 and 50
Auspicious color(s): Green and Cream
Auspicious direction: South
Auspicious thing(s): Green Mung and Green vegetables
Jupiter in 1st house till mid September and then in 2nd house, Rahu in 12th house and Ketu in 6th house till mid September, Saturn in 3rd and 4th houses throughout the year, together determine the major transit results this year.
In 2017 chart, Mercury the ruling planet of your sign is retrograde and located in the 4th house, the house of Vocation & success in your life. Jupiter the lord of your 4th house and 7th house is located in 1st house of your chart and has better transit strength than last year, but by September onwards Jupiter will be highly supportive for you.
Saturn will still transit through your 3rd house into 4th house, and this creates some trouble, financially.
Sun the lord of your 12th house will aspect your 10th house signifying positive success from overseas contacts or overseas ventures.
Moon is well placed in your 5th sign signifying better relationships with children, friends and colleagues.
You seem to be cut off from people around you currently and this will continue till September 2017.
You would be bursting with new ideas and creativity but the actual results and growth due to such creative efforts will also come in after September 2017. The year will start on a good note as you will be in an expansion mode and find new opportunities but after 25th January 2017, with the movement of Saturn from Scorpio to Sagittarius, some compulsions at home could stop or slow down the process to some extent.
Your recent opinions, flip-flops on those ideas will stop after first week of January, when Mercury goes direct.
Friends and relatives can misuse your name to make money.
2017 with respect to different aspects in your life
Health : There is no serious health issue, but you may imagine some ill-health due to 12th Rahu.
Due to your physiology you are prone to harmful effects of the toxins in medicine and they do not leave your system easily. You should be careful of disease of the urinary tract, and injury from weapons. You may suffer from indigestion.
You are a child of nature, and it is nature that is most beneficial for you so be in touch with open and pure space, fresh air etc, sea beach. You must eat light and simple food. You also need peace and cleanliness for good health. Avoid caffeine in all kinds of beverages, like tea, coffee and nicotine and alcohol. Overall, you will enjoy good health during this year, but you must be careful during the months of February, March and December.
Finance : Money flow will be good but not enough for your planned expenditure.
Jupiter being located in your zodiac sign this year, you are not likely to have any kind of financial worries during this year. Financial inflow as per your need will be more or less uniform for you for the whole year.
Education : Education suffers atleast until september this year.
This applies more to under-grad and high school students.
Higher education dreams may not succeed to many.
Career : Opportunities will not come your way, instead you have to create them with untiring effort and perseverance. You need domestic peace for your progress. Adverse conditions will hamper your ability to work to your full potential. The kind of fortune you have in the last phase of your life will depend on the deeds and success you achieve during the middle age.
You are resourceful, quick witted, hardworking, and persevering and have the ability to adapt yourself to any situation. This makes you suitable for business, but you will be more successful as an agent or a representative of someone else's business venture rather than having your own. You are also capable of dealing with work related to artistic and literary field. The second half of the year from June onwards till November will be most favourable for your professional success.
Family : There is probability of difference of opinion with spouse, friends & family members in the first half of the year. After September there shall be restoration of love, laughter, peace & harmony in family. That period is auspicious for getting desired gains from partnership business.
Those who do not have children can expect child birth in their family in the latter half of the year. Your bonding with your children shall grow better.
Travel : Not much is indicated regarding travel for you this year.
Romance & Married life : You are not a very romantic or an emotional person. However for married couple this will be a year of great stability and happiness in marital life. For love and romance the second half of the year will be most favourable for Virgo people.
Remedies :
Offer Laddoos on Wednesdays in the temple of Lord Ganesha.
Recite Vishnu Sahasranama, Vishnu Chalisa, and Vishnu Aarti daily.
Offer green fodder to the cow daily.
Donate money to eunuchs and stay away from alchohol on Saturdays.
Distribute books and stationery among children in need.
Worship Tulsi.
Er. Rameshwar Prasad invites you to the Wonderful World of Indian Astrology.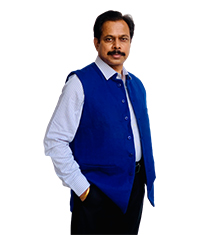 Engineer Rameshwar Prasad
(B.Tech., M.Tech., P.G.D.C.A., P.G.D.M.)
P: (+91-11) 22615299, 22615833
M: (+91) 9810105218, 9654255234