ASTROLOGY
Moon Sign Forecast For Gemini in 2018

Gemini/ Mithun [Moon Placed In Geminai]
Nakshatra - Mrigasira last half, Ardra, Punarvasu first 3 quarters
Indian Star Sign: Mrugasira 3,4; Arudra 1,2,3,4; Punarvasu 1,2,3 padas
Name starts with Sounds (Ka, Ki, Ku, Gha, D, Chha, KE, Ko, Ha)
Rashi Lord - Mercury
Gem - Emerald
Favourable colour - Green
Fasting ting day - Wednesday
Favourable number - 5
Favourable dates - 5/14/23
General
Native of this sign are generally modest, liberal and jovial. With their own efforts they achieve success in life. Indecisive people lack in making decision. You will have interest in art, music and literature. You are generally good in math's and editorial jobs. You possess the sharpest brain amongst the twelve signs. You flint from one thing to another at super sonic speed and this could be your strength as well as your weakness. You need to learn to listen more than talking. You are very easily bored and easily leave one task unfinished to start another. You make excellent parents.
In general Mithuna rasi people have a wavering mind and are active in motion. In general Saturn has some strong influence over them. They should cultivate a habit of Self control.
Annual Forecast 2018
Jupiter is transiting your 5th house and this is going to be a highly favorable transit for you in your Career and Financial gains. Rahu and Ketu transits are not so good for your career related efforts and hence it may give you some adverse results. Jupiter and Saturn's aspects will be good for professional activities. Jupiter's transit will be favourable for married couples, similarly it will be good for family relations. Also it will help the people who are in love. Jupiter is having it's aspects on 9th and 11th houses. It's 9th aspect will be beneficial for students and research scholars. As 9th is also connected with spirituality and all things which are spiritual you may get spiritually enlightened in this period. Saturn will be transiting over 7th from your moon sign, which means it will be aspecting your 1st, 4th and 9th houses from transit. Its aspect will not be good for health, more so if you are old . It will also not be good for elderly parents.
The year 2018 appears to be flexible and promising, especially for the first half of the year due to the presence of Jupiter in the 5th house from the Moon sign. You will gain more access to money. For the year 2018 you will make yourselves comfortable in handling monetary prospects. 
You name and fame in social status will be bright.
There will be cordial relationship with the family members and you may have pleasure trips. Relationship with friends and relatives will be satisfactory 
Some may tend to incline towards spiritualism and may get new friends in this area 
Journeys are pleasant and beneficial. Religious travel is probable 
You may participate spiritual activities and may have the blessing of enlightened master 
Social activities of you may be honored by reputed persons. You may find happiness and inner satisfaction in doing social activities.
You need to concentrate on your health after the transit of Jupiter that is due to happen in October 2018.
2018 with respect to different aspects in your life
Career: Jupiter in the 5th house from the Moon sign will make you engage in business activities with booming trends. Businessmen will have more courage and determination to garner more profits during the first half of the year 2018. Any scope for expansion, large scale investments will prove to be conducive and flexible for business people to create prosperity.
Likewise career aspirants will find themselves in a comfortable position for the whole of the year 2018. This is due to the presence of Saturn –the task master in the 7th house in the sign Libra which create much job chances even in overseas level. More travel will be present after May 2018
Love Relationship: You can expect some dwindling fortunes in romance relationship during the first half of the year 2018 due to the presence of Jupiter in the 5th house. It may not be a smooth period for newlyweds and prospective partners engaging themselves in romance after the second half of the year 2018- that is after May 2018. The only thing is that proper communication and mutual rapport among partners will enable them to enjoy the fruits of love and romance and thus creating a good path for prosperous relationship.
Finance: You will be comfortably placed monetarily owing to the beneficial position of Jupiter and Saturn. The presence of Jupiter in the 5th house from the Moon sign will keep the natives well and secure financially. After June 2018, you will have to meet with some expenses. However you will have the tendency to keep up your hopes and re-build your financial progress with your sustained efforts.
There will also be chances for legal issues after May 2018. More expenses might put you in the situation of borrowing. Later this year you will be able to solve any legal issues amicably. Your self-efforts will bring much solace and relief for you.
Student & Education: Students will keep themselves in a comfortable position for the whole of the year 2018 when compared to the previous year . They will gain more access to studies and improvise themselves in the areas where they are weak. They will be keen on devising methods for improving their academic focus in a big way.
For Success in studies: Perform prayers to Lord Hayagreeva.
Health: Health will be good up till May 2018. After which you may develop shoulder pain or nervous issues. Jupiter is beneficially placed in the 5th House and this continues up to October 2018. You will possess the potential courage relatively for the whole of the year 2018 due to this benefic Jupiter.
Remedies :
1. Chant mantra for Ketu "Om Mrityuputraya Namah" 108 times daily.
2. Feed the poor patients on Saturday. 
3. Offer donations to beggars.
Favorable Months: January, February, March, April, May, November
Unfavorable Months: June, July, August, September, October, December
Er. Rameshwar Prasad invites you to the Wonderful World of Indian Astrology.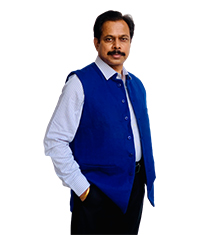 Engineer Rameshwar Prasad
(B.Tech., M.Tech., P.G.D.C.A., P.G.D.M.)
P: (+91-11) 22615299, 22615833
M: (+91) 9810105218, 9654255234