ASTROLOGY
Moon Sign Forecast For Gemini in 2017

Gemini/ Mithun [Moon Placed In Geminai]
Nakshatra - Mrigasira last half, Ardra, Punarvasu first 3 quarters
Indian Star Sign: Mrugasira 3,4; Arudra 1,2,3,4; Punarvasu 1,2,3 padas
Name starts with Sounds (Ka, Ki, Ku, Gha, D, Chha, KE, Ko, Ha)
Rashi Lord - Mercury
Gem - Emerald
Favourable colour - Green
Fasting ting day - Wednesday
Favourable number - 5
Favourable dates - 5/14/23
General
Native of this sign are generally modest, liberal and jovial. With their own efforts they achieve success in life. Indecisive people lack in making decision. You will have interest in art, music and literature. You are generally good in math's and editorial jobs. You possess the sharpest brain amongst the twelve signs. You flint from one thing to another at super sonic speed and this could be your strength as well as your weakness. You need to learn to listen more than talking. You are very easily bored and easily leave one task unfinished to start another. You make excellent parents.
In general Mithuna rasi people have a wavering mind and are active in motion. In general Saturn has some strong influence over them. They should cultivate a habit of Self control.
Annual Forecast 2017
Shani Sade Sati/Dhaiya: Geminis will not experience the effects of Sadhe Sati and Dhaiyya this year.
Suggestion: Stay positive.
Positive side: You think properly before taking any decision.
Negative side: You do a lot of mental labor.
Auspicious number(s): 5, 14, 23, 32, 41 and 50
Auspicious color(s): Cream and Green
Auspicious direction: West
Auspicious thing(s): Mung lentils and Green vegetables
Jupiter in 4th house till mid September and then in 5th house, Rahu in 3rd house and Ketu in 9th house till mid September, Saturn in 6th and 7th houses throughout the year, together determine the major transit results this year.
Mercury, the lord of your Zodiac Sign is located in 7th house from Gemini in Sagittarius, and that in Retrograde motion.
7th house is the house of marriage, relations, partners, oppositions etc. This year, all matters related to those aspects of life will either get delayed, or postponed.
Ketu is located in 9th house from your Zodiac sign. Rahu is located in 3rd house from your Zodiac sign. Both Mars and Venus are located in 9th house from your zodiac sign. These combinations are not very good indications either for domestic bliss and harmony or great stability in the professional front. There may be changes in both these fronts. But change is "Thy" name for Gemini. In spite of such changes Gemini people will be full of self confidence. Financially they will be well off until October. Most of you will remember past and repent for the mistakes committed.
Your financial investments can lead to losses or bankruptcy of those companies. Law will be against you to recover lost money.
Do not trust religious gurus, as they can cheat you.
2017 with respect to different aspects in your life
Health : Health will be normal, but there can be some hiccups during earlier part of the year and again after October 2017.
More than physical ailments, mental state will bother you.
Remembering glorious past, people who have passed away, broken relations can make you sleepless for few nights.
Finance : This is one aspect, where Geminis will have to be careful.
Do not invest money in unrecognized or license-less businesses. Your decisions will be criticized by friends and family.
Partnerships businesses will fail to take off.
Education : This won't be a very auspicious year for students. You shall be attaining success after putting in lot of efforts and would be disinterested in their studies. The chances of getting through in competitive examinations are not there atleast till October 2017. The favorable transit of Jupiter from September is going to help you to some extent.
Career : The 10th house, the house of profession from your Zodiac sign is Pisces ruled by Jupiter in the midnight chart. Jupiter is located in 4th house from your Zodiac sign in the chart. This signifies that there will not be any major changes in your job or place.
Three planets, Venus, Mars and Ketu in 9th house indicate occassional travel related to work.
Do not enter into risky businesses this year.
Family : This year shall bring in below average results for your family life. You need to look after yours and mother's health. Family can extert pressure on unmarried or deperated Geminis.
Spouse will act a bit indifferent occassionally.
Children will do well in their studies.
Travel : This is a favorable time for going on journey, except for work.
Students travelling for higher education or research can also have favorable results.
Holidays trips cannot give much satisfaction.
Romance & Married life : Relationship front is one of the most exciting as well as the most challenging aspect for a Gemini person. They are mobile in human relationships as they are in mind and tend to marry more than once and they may have multiple relationships in their life.
For them, love and relationship or life together is like a journey together as long as it lasts and they can leave their partner and undertake a new journey with another fellow traveller. You may find it difficult to decide on whom to marry, as there may be more than one prospect of equal intensity as far as your emotion is concerned.
Love and romance this year for you will also be very exciting as well as challenging for some of you wedding bells can ring any time after month of June onwards to September.
Remedies :
Offer spinach to the cow.
Recite Sri Suktam and Lakshmi Chalisa regularly.
Recite Vishnu Sahasranama regularly on Thursdays.
Distribute books and stationery among children on Wednesdays.
Donate money to eunuchs.
Invest more time in gardening.
Er. Rameshwar Prasad invites you to the Wonderful World of Indian Astrology.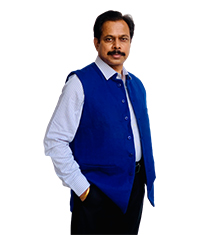 Engineer Rameshwar Prasad
(B.Tech., M.Tech., P.G.D.C.A., P.G.D.M.)
P: (+91-11) 22615299, 22615833
M: (+91) 9810105218, 9654255234