ASTROLOGY
Sun Sign Forecast For Libra in 2018
For natives born between September 24 to October 23
(These predictions are Solar-based. Readers are requested to take date of birth into considering when reading these predictions.)
Hindi Name: Tula
Date of Birth: 24th Sep to 23rd Oct
Ruling Planet: Shukra
Nakshatras: Chitra, Swati, Vishakha
Lucky Numbers: 5,3,6,8
Lucky Days: Friday, Wednesday
Lucky Colours: Brown, Light Blue
Lucky Stones: Diamond, Gomeda, Cats Eye, Firoza

The seventh zodiac sign, Librans are ruled by the planet Venus. Libra is the first powerful Venus sign and an indicator of luxury and materialistic gains. Presented by the balance symbol, Libra is opposite of the Mars planet. It borrows significant qualities from the Aries sign and blends them with its own nature. Librans are known for their grace and elegance with a splendid nature. They are naturally good at presenting their work or ideas in refined ways. Being an airy sign, Libra signifies and confers fertile imagination, correct intuition, brilliant intellect, and pleasant nature.

Libra Horoscope 2018
2018 would be a year when the Libra will get time to focus on their needs and desires rather than that of others. Past years may have been full of work that met with the needs of your friends and family but this is the year to concentrate on you.
You will need to think about what ideals dictate your life and well-being. The relationships that exist in your life will have new meanings. 2018 will present to you various opportunities of growth. The foundation on which both professional and personal relationships exist must be strengthened.
If you were born between September 23rd to October 22nd, then you were born you belong to the Zodiac sign Libra. Librans have some very unique traits.
These traits will definitely play a crucial role in shaping the year for Librans. They are both fun loving and sociable.
They might like to socialize but in reality they hate large crowds. They always want to maintain a balance between the different aspects of life.
So it is natural that they would be tense about the future. The 2018 horoscope for Librans is the best way to get an idea what lays ahead so that you can maintain the balance that you love.
An overview of year 2018
Jupiter in 1st house till mid October and then in 2nd house, Rahu in 10th house and Ketu in 4th house, Saturn in 3rd house throughout the year, together determine the major transit results this year.
In 2018 chart, Lord of your Sign, Venus is located 3rd house Sagittarius, the house of judgement, decision making, siblings, courage, writing, short distance travel etc.
Venus is combust with Sun and conjunct Saturn in an uncomfortable sign. This will lead to temporary seperation from kids, arguments at home, living in compromised and below your level situations.
As Saturn transits Sagittarius, moving on to places where you could expand and prove yourself will be your criteria. You would find your name, status and activities would rise during this period. Broadly speaking, growth would be tremendous and new opportunities would open up also very nicely for most of the year. There will be some dissatisfaction. This could be connected with either children or investments or real estate or home matters.
Rahu in 10th house is not good for profession as you will be used for illegal activities by your superiors.
2018 with respect to different aspects in your life
Mixed results are indicated this year. Do not utter a single word until works are completed. You will trust all relations but it gives you upsets. In spite of help and cooperation from women, difficulties can not be ruled out. You will work in your way against bad propaganda, with your strong dedication and determination that creates fear and surprise in others.
Ups and downs are indicated in job and profession. You need to be extra careful and responsible for every activity. All the obstacles will be managed efficiently and also all the affairs in personal or professional life will be successful. Even smallest failures will be exposed. Success in departmental tests and promotion can be expected. You need to work hard to utilize the opportunities for achieving desired success. Also you help your co-workers. You become an alternative name for team work, and also held responsible for all the works. Responsibilities can be managed with your individual capacity. Hard work will be rewarded suitably. Avoiding conflicting issues gives you peace. Critical decisions will be taken with pure heart, but inconvenience due to politicians intervention in your authority make you upset. Obstacles are indicated in your job. You work hard against all odds to achieve success. Disappointments and upsets are indicated. Relief is possible with the help of your friends. Transfers are indicated in job. Benefits derived by co-workers in unethical manner make you unpleasant. Your orders may not be recognized and you need to work against your will. A development project will be assigned without funding and resources. You will have stress in managing the project without necessary funding. People will have different opinion about funds. You need to discuss with your team, experts and make decisions.
Students may not achieve desired results but stand good in academics.
You will give priority to children's welfare and future. Enough care need to be taken with regard to your elder son. Differences may arise with the life partner and siblings. Family affairs will be in your control. Frequent arrival of friends and relatives give you joy and happiness, but increase your expenditures. Your reputation will be misused. You need frequent counseling of your children. Family politics create dilemma and unpleasantness. Secret journeys and discussions benefit you. Priority will be given to friends than family. Huge money will be saved with the close friends, against your family intentions. Loss of a close relation make you severely upset.
Favorable for small business units and tiny industries. Profits are indicated in business related to water, oil, metals, ready made garments, finance, hotels, milk, fisheries, medicine, and traditional treatment using herbal products, and granites. Partners in business may not be active. You will work for availing discounts. Acquaintances with the influential people will not be of any use in the time of need. You exhibit silence and patience. Inconvenience due to new tax policies, and irritation in bank transactions indicated. Delays can be there in important affairs but give you satisfactory benefits. You will recognize improper documentation and save your self. Your advise may incur losses to others. Moral responsibility will be accepted by you. Second half of the year may offer you legal challenges due to foolishness of your near and dear. Depending on politically acquainted and influential people in critical times give you disappointments. This leads to long term enmity. Firm decisions will be taken with discipline, not to depend on any one. Delays are possible in receiving critical and important information due to incorrect communication details. Losses are indicated in partnership business due to wicked partners and getting deceived by them. Do not make friends as partners.
Foreign travel attempts will be successful with great difficulty. A relief is indicated for the people residing in foreign land in the form of a job. With the help of expert consultations you will be able to gain success in visa and passport services.
Profits and gains are indicated on investments, from the relatives and friends, staying in foreign land. Expenditures will exceed your income. Earlier savings will not be realized in time, also mediators will enjoy benefits. Law and government will not be in your favor. In place of written agreements you need to compromise with verbal confirmations. Efforts will be successful for the construction of house. Losses are indicated due to speculations, and also you decide to stay away from any kind of speculations. You need to be careful in matters of insurance documents. Money will be spent in buying litigation land and losses are indicated. Double payment of taxes and arguments with the authorities, tribunals indicated due to your negligence. You will incur losses due to your strong opinion that "people and financial benefits are different". Lately you realize that every thing is linked to money. Lack of proper advisers and trusted servants, become a serious problem. Risk taking projects will be undertaken for additional income. Bad debts become severe problem. During second half of the year the financial state improves and also there could be an additional income in family. Your secret investments will turn to legal problems. Sudden monetary gains help you in repaying debts. Insults and humiliation are indicated due to friends and relatives.
Joint pains, E.N.T problems, allergies and acidity may give you troubles. You need to focus on elder's health at home.
Career & Money
Drastic changes in career can be expected in 2018. Important responsibilities will be given to you that you will need to fulfill. You will also hold important positions that will lead to positive growth in your professional life. Your high energy levels will play a crucial role in this positive growth. 2018 will be a great time when you can refine and enhance your skill set.
Apart from the professional aspect, keep your personal interests like hobbies active as well. This balance is essential otherwise you might be hitting a few bumps in 2018. This year you will find a growing urge to take your career in an upward direction so do not hold back. You will need to ask for the favors and pay-hikes that are due. If you need some changes in shift or locations do not hesitate to ask for them as well.
In your workplace certain colleagues and seniors might try to irritate you but it is imperative that you completely ignore their silly whims. Your hard work is the only thing that needs to be paid attention to, make sure that you work hard to achieve success. When faced with challenges keep a positive attitude.
In 2018 you will also have a lot of fun outside work but when at your workplace stay focused. If you want to get accolades from seniors then try to show that you can think about projects in a unique way.
This will also make sure that seniors see you as an important part of the company and team. Frustration may creep in at times but try to stay calm and patient.
Love & Relationship
2018 will be the year where you and your partner start to understand each other's feelings better. Love will come to Librans in a new light. Planet Jupiter will play a crucial role in the development of meaningful relationship with your partner. Passion and Romance will fill the love life of Librans.
Existing relationships might change for a better direction. Librans will need to start expanding the horizon of love but do not make decisions related to matters of love in haste. New developments will happen in the love life of Librans. Your partner will become tend to become more passionate and take control of major situations. This indicates that the Librans meaning your life is going to be full of love and romance. Some Librans may have to let go of unhappy relationships that do not have a future. Love relationships need to be developed on positivity.
Your love life will definitely advance in some way. You will have more time on your hands to spend with your partner. Remember that good communication skills must be maintained so that both understand that what each needs. This good communication will be the dictating factor in the development of a passionate relationship as the partner also understands that you want to know how he/she feels. Take lessons from past mistakes so that you can improve your relation in the present filing it with romance and emotions. These can be changing points for Librans who have just broken off a relationship but want to get back. This is also a great time to think and discuss about pregnancy.
Finance & Business
Budget management will be needed if you want to maintain a stable finance and stay stable for the whole of 2018. Savings will be difficult but you will seem to be more reasonable in issues of spending. Planet Saturn will come to your help in matters of finance management. You will have to ensure that you are ready for the financial hardships that are going to come your way. Once you reach the end of 2018, then you might be able to splurge a little bit.
Spending related to friends and family might pop up out of nowhere and unannounced so be wary. 2018 is definitely a good time to buy a car or a new house. Do not start making small-budget allocations in 2018. Investments that you have made or will make are bound to b ear fruit in the coming year. Do not worry much because by the end of 2018, your hard work will have paid off.
Health & Wellness
In 2018, Librans will find that they are quite energized. During the first quarter of 2018, Librans will experience no issues with health and energy levels. You will feel energetic for major part of the first quarter but from the second quarter your health may start to go on a decline. Do not worry about it as by this time you will have completed most of your tasks so you will be able to take some break to rest. Mental health will also need to ne re-energized and rejuvenated.
By the final quarter you will be needed to sharpen your hobbies as it will help improve your spirits and moral health. You will seem tired at times but overall, with a little exercise and good eating habits, you will be able to stay healthy and fit.
Family & Lifestyle
2018 will be year to show your true self to all. This will help to maintain good relations with friends and family. Beware of the people around you as their influence might not be good for you from the personal aspect. Keep your expressions on a low-key but ensure that people give importance to your values. Communication with family and friends might go on a decline this year leading to problems.
Socializing will surely make the personal aspect of your life full of happiness. Make sure that listen to what your loved ones have to say to you. If you find that somebody among your near and dear ones has achieved something or done something great be sure to appreciate their achievements. Control your emotions and bury all past differences with members of your family.
Overall the life of a Libran will be filled with happiness on the personal aspect with some periods of problems but nothing that cannot be solved. So be yourself and have fun with family and friends in 2018.
Remedies :
Maintain good relations with younger ones in family. Obstain from developing jealousy.
Libra Monthly Horoscope 2018
Let us have a look at how the monthly horoscope of those born under the sign of Libra in 2018 looks like.
January 2018: This month is going to be filled with a lot of tension but you will have to solve them without stressing about the problems. 
February 2018: This month will be best in relation to your love life. You will find a high compatibility with your spouse.
March 2018: It will be a mixed month with highs in matters of love but a risk of heart attack is there on the cards so be careful.
April 2018: It will be a month when you will be able to hog the limelight but some financial problems may develop.
May 2018: The eighth house will be strong during this month thus bringing positivity in your life.
June 2018: It is a month full of tests in aspects of health, career as well as friendship.
July 2018: During this month believe on what your gut says and you will become spiritually enriched thus making you believe in the power of God. 
August 2018: As the Mercury Retrograde of 2018 starts, a change will be seen in your attitude about all aspects of life.
September 2018: This will be a good month for Librans. It is a good time to give your wardrobe a makeover. 
October 2018: In aspects of finance and relationship, this month will be great. 
November 2018: A gradual improvement will be visible in matters of finance and relationship.
December 2018: As 2018 wraps you will start to feel nostalgic.
Er. Rameshwar Prasad invites you to the Wonderful World of Indian Astrology.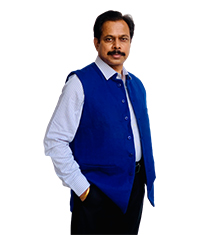 Engineer Rameshwar Prasad
(B.Tech., M.Tech., P.G.D.C.A., P.G.D.M.)
P: (+91-11) 22615299, 22615833
M: (+91) 9810105218, 9654255234