ASTROLOGY
Sun Sign Forecast For Libra in 2017
For natives born between September 24 to October 23
(These predictions are Solar-based. Readers are requested to take date of birth into considering when reading these predictions.)
Hindi Name: Tula
Date of Birth: 24th Sep to 23rd Oct
Ruling Planet: Shukra
Nakshatras: Chitra, Swati, Vishakha
Lucky Numbers: 5,3,6,8
Lucky Days: Friday, Wednesday
Lucky Colours: Brown, Light Blue
Lucky Stones: Diamond, Gomeda, Cats Eye, Firoza

The seventh zodiac sign, Librans are ruled by the planet Venus. Libra is the first powerful Venus sign and an indicator of luxury and materialistic gains. Presented by the balance symbol, Libra is opposite of the Mars planet. It borrows significant qualities from the Aries sign and blends them with its own nature. Librans are known for their grace and elegance with a splendid nature. They are naturally good at presenting their work or ideas in refined ways. Being an airy sign, Libra signifies and confers fertile imagination, correct intuition, brilliant intellect, and pleasant nature.

Libra Horoscope 2017
2017 for Librans will be a journey. It will be a journey that will be full of energy, a journey rising over the mundane and a journey towards your inner self.
There will be changes, and those changes will be spectacular. From the second half of the year your job or business will yield results and give you a recognition previously not contemplated. There could be overseas assignments also in context to this.
There will be peace, tranquility and a lot of things which till last year had not made sense will fall into place. You will forge newer bonds and life in general will be a feel-good factor.
2017 promises to be a great year if you plan your life and work accordingly. You should never forget that Libra is all about being balanced.
Love and Relationship
In 2017, Saturn the Lord of your Home and family life gets to spend the coming 2 years in your 7th house. This is your house of marriage and social activities. This transit will result into couple of deep liaisons and changes. This is the transit which somehow changes your world view as to how you perceive romance and love and relationship. 
The married Librans, happy and not lacking into anything will yet get into relationships otherwise avoidable. There will be disturbances and disruption within the family due to this, however there will be time for retracing steps too. Single Librans after a phase of loneliness will find a new love and may also settle down into matrimony towards the end of the year.
The partners of Librans this year will tend to be overtly controlling and will be ambitious. Thus, it will be advisable to maintain the fragile harmony maintained so far in your relationship and balance life as romantic opportunities this year will be a plenty. If there has been a recent romantic break-up then it is high time for you to move on. Those who aspire for a child may plan to do so this year.
Career and Business
You will rise at the pinnacle of your success quotient provided you have done your homework for the last ten years. This will be a stellar year for you.
At the beginning of the year, in the first half, you will go into hibernation, but will come out by September to once again claim your place under the sun. There will be peace and pace and a sense of satisfaction in your work place. Success will be such this year that you will be burning the proverbial midnight oil. By dint of this you are bound to get at the top of money and a position of reckoning after September 24th, when Jupiter will reside in your home sign of Libra. Before that, in June with Saturn's entry into Cancer, your efforts in the professional field will bring you money and fame. However there will be a feeling that you need to make sacrifices in your family or home front to gain fulfillment in your career front. This will be due to Chiron in Capricorn. You will be a trailblazer in work front. There could be a need to learn some other skills this year for professional betterment. Take business decisions after much deliberations and keeping in mind all pros and cons.
Health and Wellness
There could be some possibilities seen of the Librans overworking themselves and feeling burnt out.  There could be some possibility of contracting some kind of food poisoning or other digestive problems during the year. However avoid fatigue to avoid stress related disorders. Due to excessive job pressure or else wise activities, do not forget to cultivate a hobby or a habit. Your mental energy will be alert and at their best this year, just do not let stress bog you down.
Money and Finance
Saturn in your tenth house in Cancer paves the way for sustainable growth for the Librans this year. This year the conditions are ideal for you to embark on your own venture with knowledgeable and hard working people on board. Amazingly enough, this year the less you pursue money, the more will it come to you and thus all it requires is a healthy attitude towards it. However a small word of caution will be, to stick to a pre-meditated budget at all points of time this year. While having art pieces and artifacts make the house look good, this year also concentrate on what keeps the hearth warm. Thus curb the habit of overspending.
Family and Relatives
Pluto moving onto your fourth house, Librans, there will be lot of renovations this year in the home front. There will also be deeper changes in the way family members relate to each other. Moving out of the outer level, rather they will be moving on to a deeper level of connection. There could be arguments and disagreements, and these may not result into divorce, but may lead to a break up of family. It could not be your own self too, but other family members.  There will be times when you will feel being supremely controlled by your family and may want to break out of the shackles. There will be lot of things happening in the lives of the parental figures which will also affect you.  There could also be deaths in the family. There will be a lot of focus on the children too.
Travel and Vacation
The year seems good for travelling and there will be lot of travelling, both domestic and international. Those aspiring to get in to a foreign education may get into a foreign university. Vacations taken with your family will be energizing and will yield good result.
Education and Studies
2017 will be a good year for education for the Librans. The period between  January to April will prove to be the most auspicious and those who appear for an exam  during this period are expected to do well. The second half of the year does not bode too well for academic studies and exams or interviews. Students should put in additional effort for the second half of the year.
Areas of Growth
Thinking positively will serve well for you this year Libra. You will finally learn to realize that you can choose certain things, but how they respond to situations is beyond your control. Jupiter is in your solar twelfth house and will take you in an inner journey where your actions and intentions will come from soul and gut level. It will dawn on you that life is much more serious than fun and foibles and one needs to grow up for that.
Areas of Challenge
The biggest challenge for Librans this year will be the lack of sensitivity in listening to others. You will need to strike a very fine balance regarding everything that you are doing – be that a balance between work and family, or a balance between family and a potential love interest. Try and come out of the solitude that you periodically strive to attain to face the world. You are advised to maintain a stringent account of finances and not overspend.
Areas of Excitement
The biggest area of excitement in this year for the Librans will be traversing the path of self discovery. Tapping into one's own self to discover absolute joy and validation at the path you have embarked upon, however difficult that may seem at the outset. Career and entrepreneurship or recognition in the workplace will also give a sense of profound happiness, and while at it the name and fame that you will achieve will be exciting. Singles coming in to their potential love interest or life partner will also be extremely interesting and engaging.
Areas of Change
This is a year when you need to learn to make choices as to what you want. What you really want will come to fruition only when you have chosen. You will grow as a human being tapping onto your inner resources to seek out your core values. It will be advisable for you if you can leave your own desires to the shelf behind and listen to what the other close to you, need or seek from you. Do not feel intimated by whatever changes are happening around you, rather learn from them and grow. Do be careful of false promises and false friends. There may be friends known for years, who may prove to be an unknown person. Grow matured to realize the pitfalls.  Do not let unnecessary clog the path of your professional rise and personal growth. This is your year to shine. So lower the level of stress, meditate, stay connected with soul mates and soul friends and rise.
Favorable Months – January, February, May, June, August, September, November
Unfavorable Months – March, April, July, October, December
Favorable Colors – Blue, Jade and Green
Lucky Numbers – 5, 6 and 9
Libra Monthly Horoscope 2017
Let us have a look at how the monthly horoscope of those born under the sign of Libra in 2017 looks like.
January – New opportunities or responsibilities will open up, it's just a matter of enthusiasm to push forward. Chances to be more extensive are high during this year. Try to keep your personal world balanced but also leave sometime to spend with your close ones. Enhance your health by frequent foot and ankle massage.
February – In this month, love is demanding. Health needs to be focused upon rather than work. There is an excellent position for working individuals. They can have success in this month. Your house of health will become more powerful which is an excellent place of advanced development. Social connections play an important role.
March – During this month your daily life will be not active. After the 20th you will achieve more success than before. High respect and awards can be had as well. Many opportunities will come in your way by raising your career graph. There is much going out, many parties and social gatherings to attend.
April – This month, success in the outside world is the best way to perform duties for your family. Work smarter rather than harder and with complete authority wherever it is possible. Physical exercise will be helpful in this month to maintain good health.
May – Personal act will not get you far but the good will of other people will bring you everything. You can increase your wealth by helping other people. Love seems to be growing more rapidly this month. There can be sudden love meetings and get together.
June – Emotional life and family are important. You can focus on your career and future goals. Love is very much alive in this month. Love connections for singles come through work. This is also a  transitional month where you belief on others   decreases and your sense of humor increases,
July – Much betterment is being made on this month. Wealth seems more to be arriving. There will be some problem with your family and dear ones. In this case Libra can help both sides. Finances are marvelous this month. Financial opportunity will bring out better outcomes and greater results.
August – Life is becoming more delightful for you. Health will be fine. The only danger is spoiling in the good in the good life , you can pay a prize for this later on. There will be probability for foreign tours.
September – Personal desires, sensual desires and personal financial interests pull you one way, whereas family pulls you in another way and different directions. Your personal self assurance and self satisfaction is at a testing point, but it looks like they will pass the tests. It is also a spiritual month.
October – You must do your duty. You need to do whatever must be done. Only you can figure out what is elective and what is mandated and required. There is a need of change for holding the ideas about you. Purity, long-seething issues, will come up in your way.
November – It is the time for you where a valid pathway for earning and prosperity opens up. Your financial side will become strong. Love will be still problematic. Health will be fine.
December – Focus on inner, emotional issues and support your family. You will manage your social skills. Prosperity is still strong.
Er. Rameshwar Prasad invites you to the Wonderful World of Indian Astrology.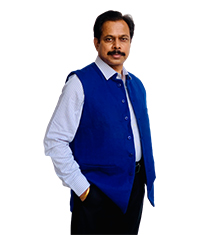 Engineer Rameshwar Prasad
(B.Tech., M.Tech., P.G.D.C.A., P.G.D.M.)
P: (+91-11) 22615299, 22615833
M: (+91) 9810105218, 9654255234