ASTROLOGY
Sun Sign Forecast For Virgo in 2018

For natives born between August 24 to September 23
(These predictions are Solar-based. Readers are requested to take date of birth into considering when reading these predictions.)
Hindi Name: Kanya
Date of Birth: 24th August to 23rd September
Ruling Planet: Buddha
Nakshatras: Uttra Phalguni, Hast
Lucky Numbers: 1, 4, 8
Lucky Days: Wednesday, Tuesday
Lucky Colours: Yellow, Green, Magenta
Lucky Stones: Diamond, Emerald, Pearl

Virgo is the sixth zodiac sign and ruled by Mercury, the lord of communication and business. One of the most reliable signs in the zodiac, this earthy sign is second in the series, the first being Taurus. Virgo is considered to be a magnet in the business class. This sign is connected with work and service. It is deemed to give benevolent results if influenced by a benefic planet. The sun enters Virgo on August 23rd and remains till September 23rd roughly. Virgo and Pisces are equal day-night signs. Sun in transit triggers Virgo qualities and significations. Virgos are usually blessed with easy gains, good inheritance, and interest in occult sciences.

Virgo Horoscope 2018
For the people of Zodiac sign Virgo 2018 is truly going to be a year filled with a lot of activities. Activities does not only mean starting and engaging in new projects but it also implies that things that have left unfinished need to be closed after completing them.
In 2018 you need to set targets and achieve them by staying focused even if involves high costs. Taking precautions and preventive steps at regular intervals will help you to stay safe for the entire of 2018.
Saturn will be transiting your star this year so your schedule will be full while some might feel depressed. Be patient at all times as life is never perfect for all.
If you were born between the dates August 23rd to September 22nd, then you belong to Virgo Zodiac sign. Predictions for 2018 points towards a busy year from start to end. By trait, Virgos are supposed to be busy people so it might seem to be much for you but it will surely have some effect on how the year progresses.
People of the Zodiac sign Virgo are known to be people who love to pay attention to details; they are basically perfectionists so you must want to form an idea about the coming year.
This is where the predictions for 2018 come in to help you. The horoscope for 2018 includes forecasts that will help you make plans for 2018.
An overview of year 2018
Jupiter in 2nd house till mid October and then in 3rd house, Rahu in 11th house and Ketu in 5th house, Saturn in 4th houses throughout the year, together determine the major transit results this year.
In 2018 chart, Mercury the ruling planet of your sign is located in the 3rd house, the house of judgement, decision making, siblings, courage, writing, publishing, short distance travel in your life. Jupiter the lord of your 4th house and 7th house is located in 2nd house of your chart and has better transit strength than last year, but from October onwards Jupiter will not be much supportive.
Saturn will still transit through your 4th house, and this creates some trouble, financially.
Sun the lord of your 12th house will be places along with Saturn and aspect your 10th house signifying positive success from overseas contacts or overseas ventures.
Moon is well placed in your 10th sign signifying better relationships with children, friends and colleagues.
This is good year to restart your blogs, books, research articles, software etc.
There will be some guidance from siblings, cousins.
Friends and relatives can misuse your name to make money.
This year must be put to best use and prepare for more challenges coming up in early 2019.
2018 with respect to different aspects in your life
This year brigs you mixed results. People in the legal field find tough time. Your own people, elders, and the people you honor, will be away from you in the time of need. Their interest on your income will be much more than on your problems. You maintain secrecy in many issues. Delays in works make you upset. You will try to follow famous personalities in society. Cordial relations with the women benefit you a lot. Your own people try to dominate you, also you lack self confidence in needed time. Public relations will be given highest priority and also you work very hard to achieve success. You will face disputes, quarrels and health problems. Your efforts and patience to bring unity among others will be successful. Better to avoid involvement in the affairs of others. Your status and reputation make your superiors jealous about you. Avoid all such things and focus on your work with concentration. Do not discuss your strategies, or plans before completion of your works. You can reveal later. Open discussions and sharing thoughts lead to many problems even in personal life. You will able to withstand many dangerous situations in job or profession. Changes in job, transfers, or promotions can be expected. Your strategies are not acceptable to your authorities but your job is well protected. Success in new undertakings or job will be beyond your imagination. Union politics play a major role. People in your close circles communicate critical information to your enemies. Enough care must be taken in dealing with such people. Interest will be developed in yoga, meditation, nature and medical field. Those manage academic institutions, and do teaching will find increase in name and fame. Regularization of contract or temporary jobs indicated. Inconvenience is indicated from the wicked people in job. Transfers are indicated for your higher authorities and this gives you lot of relief. Stability in job and opportunities in foreign land gives you joy.
Favorable circumstances are indicated for the students. Availing scholarships, success in competitive examinations, admission to reputed institutes can be expected. Auspicious functions like marriages will be performed as per your expectations. Growth is possible in the state of children. Their progress in studies make you to spend more money on their education. Arrangements will be made for their bright future. The associations of your own people with your opponents make you upset. They do not understand the reality. With your success in education and job, you will work unitedly with the family to uplift family reputation. Situations will demand your support to your siblings. Also you will fight against all odds. You will advise your soul mates properly to put them in right track. This brings a change in their life but they turn as your enemies later. Avoid reacting to bad propaganda. This helps you a lot. Differences are possible with your close near and dear. Efforts for the marriage will be successful in the later half of the year. You may have to face unnecessary allegations from a woman in spite of your innocence in the issue. Your character, courage and confidence help you in facing such challenge. You will get relief from long standing problems and wicked people. Support of your daughters can be expected in many issues. An unexpected incident may give you lot of depression. A possibility of separation from your own people is indicated because of suspiciousness. You will honor your elders in every aspect of your life. There may be delays in performing an auspicious function. Problems can be expected due to your love and affection on your elder son. Relatives will exploit your family relations to their advantage. You feel lonely at heart. You feel that, all the relations are linked to money. Avoiding arguments with the spouse and spontaneous decisions will benefit you. Helping friends frequently gives you irritation. Unrest in family will increase. Unexpected guest make you happy. A new birth can also be expected in family.
You will work hard to get small orders. Your attitude towards business and over confidence may lead to losses. Ignoring past experiences will result in severe damage to financial health of business. Favorable to the people in the fields of water fountains, liquor, education, medicine, accounting, printing, media, leather products, stationary, short time business, food grains, decorative items, auditing and infertility centers. Deficiencies will be exposed in educational and charitable trusts running under your authority. Profits are indicated in buying or selling landed property, imports and exports. Middle men find good profits. Speculations are favorable. During second half you will have separation from your partners and start new business. Business commencement will be done with the help of your friends staying far from you. Success is indicated through your hard work. Those running financial organizations must take proper measures to have smooth running. Decisions must be taken wisely. People from opponents will join you to your surprise. Nice time will be spent for good food and entertainments. Delays are possible in business agreements due to your lack of acceptance to terms and conditions. New partners will be allowed for the expansion of business. Tax policies may create inconvenience and also irritation due to banking indicated. Differences with the partners and separations indicated. Losses are indicated with the authorities with the involvement of enemies. You will seek political support to overcome the problem. Care must be taken in safe guarding valuable documents, and articles. Enough care must be taken in documentation.
Efforts will be successful for foreign travel and permanent resident status. Financial state may not be satisfactory but slowly it improves. You need to compromise and make adjustments for many things. Obstacles are indicated for the foreign source of income. Courtesy will not be there in your heart. Some people who saved lot of money without extending any help to others will not be able do pass the property to their own kith and kin. You will be able to transform such people. Care need to be taken to avoid any theft of gold ornaments. Your own kith and kin will make important announcements about sensitive personal or professional matters, in your absence, and without your consultation. Debts will be cleared. You will buy an apartment secretly, in a commercial area. A long standing critical monetary problem will be resolved in second half of the year. Your past savings will not be available in right time, also mediators will enjoy the benefits. You will not gain any benefit from laws and government authorities.
Health improvement in second half of the year gives you relief. You may suffer due to lack of proper sleep, night mares, indigestion, allergy, stress and depression for about a month. Frequent muscle pains may affect your health.
Career & Money
The people belonging to the Zodiac sign Virgo will seem to be focused about the equation that they share with colleagues and seniors at their workplace. Maintaining a good relationship with them is imperative as that will indirectly affect your performance in 2018.
To improve the relationship, you must enhance your communications skills. You can use the good relationship to your benefit and gain more knowledge that might prove to be advantageous from the perspective of your professional life. Any goals that have been set in 2018 can be achieved successfully through teamwork. Transfer or relocation also features on the cards for Virgo men and women.
In 2018, you might also be up for promotions and salary hikes that have been long overdue. You might also rise up in ranks but do not forget about the ones that supported you while you rose up on the corporate ladder.
Virgo men and women may be placed in positions that involve huge responsibilities. You might have to take the help of others to get your job done and that might be tick off for you as you like to be the one in control, a common trait of all Virgos.
Love & Relationship
2018 will be a good year for love life of all people belonging to Virgo Zodiac sign. This period looks promising for Virgos who are single. It will be a time that brings for you to find great potential partners thus providing a chance to find love. Moments of passionate love is on the cards as well. You will get a control over your emotions thus making your romantic relationship stronger with your partner.
If you are still single then there is a high chance of finding a great partner in 2018. Attraction levels will be high making it easier to find a suitable partner. If your relationship started somewhere in the second quarter or later on, it has a higher chance of survival in case of any adverse situations in the future. Create and maintain a balance of the romantic side with the practical and fun side of the relationship. Material gains are also there on the cards during the latter part of 2018. During the year, you feel secure in both your love life as well as domestic life.
Existing friendships can turn into romantic relations that can also culminate into engagement and marriage. In your love life, disagreements might pop up, do not worry as it will all get sorted out with a little communication and a lot of love. Communicating with your partner will help you gain an insight into their feelings and desires thus leading to a beautiful romantic life filled with love and passion. This is the best time to plan a child if you are thinking about starting a family.
Finance & Business
2018 is bound to bring drastic changes in matters related to finance. Expect support and inspiration from family and friends to make more money. Dealings related to property will definitely help you gain great returns. 2018 also has some expenditure that is unavoidable. These will be related to spending on children and elder members in the family. So do keep a backup plan ready. Spending on family and friends might make you feel good but do not be just emotionally think about financial matters in a practical way.
Control your urge to splurge in parties and other indulgences as there might be hiccups in matters related to finance so savings will be difficult at times. Thus manage your funds and save for the future. If you are related to business ventures then there is a better chance of earnings and savings. Major gains are not present on the charts for Virgo men and women in 2018 but it can be called satisfactory from the point of finance.
Health & Wellness
At the beginning of 2018, expect a great phase as far as health is related. As the year progresses, take out time to relax and rejuvenate the body and mind. Going on short trips and vacationing are great ways to re-energize the body and mind. Maintain an optimistic attitude for major part of the year that will help you to stay away from stress. Your mind will feel sharp and the body will feel energized. With this new energy you will be able to complete unfinished tasks.
From the time around and after March, some health concerns may arise. Take care of yourself especially from the physical point of view. Over working and stressing must be avoided at all costs. Remember to work out but also take rest when needed. Along with rest maintain a healthy and balanced diet. If you have any bad habits then get rid of them immediately as they will definitely play a factor in deterioration of health. Yoga and meditation will be great methods to tackle stress.
Family & Lifestyle
2018 is a year in which you will need to pay a lot of attention to your family. Remember to maintain a balance between your professional and personal life so that importance is given to both work and family. This balance will play an essential role in preserving domestic peace and wellness.
Making compromises will be asked of the people belonging to Virgo Zodiac sign. Some decisions that might seem rushed and derogatory might need to be made by you. This will lead to judgements about who should be present or absent from family circle and family occasions.  Always try to be in the limelight and create a great relationship with family members.
Expect to get great support from family members. This will happen if you are able to source your love and express it to your family in the proper way. Try to keep a peaceful environment at home without affecting your professional life. If you have children then you will need to be firm with them but not for petty matters.
Remedies :
Stay away from physical relations outside marriage, especially on fridays and saturdays.
Virgo Monthly Horoscope 2018
Let us have a look at what the months of 2018 have in store for those born under the sign of Virgo.
January 2018: the starting month of 2018 is going to be full of happiness. You will be socially active with a positive spell on your health and love life.  
February 2018: This month is going to be full of professional opportunities that you have always dreamed of, so grab them.
March 2018: This month must involve detoxification of mind and body so that your soul is reenergized. It will also see a peak of passionate behavior.
April 2018: This might be the month when you feel depressed due to the 2018 Mercury retrograde but the matter must be dealt with immediately as might lead to further problems.  
May 2018: This month should be a phase when all junk and unwanted things must leave both your mind as well as home.
June 2018: Great changes in career as well as relationships might occur in this month. It will be a month filled with many activities.
July 2018: It will be a month of tests for married couples and their compatibility. Expect some dramatic events at your job and business.  
August 2018: Changes will feature in this month that will make the month joyous. You will be able to complete unfinished stuff this month and start new ventures.  
September 2018: It will be a month that gives the Virgos great energy to achieve success in the tasks they take on.
October 2018: This month will mark an amicable month when you will find interest in a variety of things.
November 2018: It might be a confusing month for Virgos so it is best that you do not take any important decisions in this month.
December 2018: As the year 2018 wraps up, be cautious as disagreements might pop up in both personal and professional aspects of your life.
Er. Rameshwar Prasad invites you to the Wonderful World of Indian Astrology.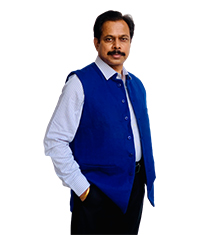 Engineer Rameshwar Prasad
(B.Tech., M.Tech., P.G.D.C.A., P.G.D.M.)
P: (+91-11) 22615299, 22615833
M: (+91) 9810105218, 9654255234