ASTROLOGY
Moon Sign Forecast For Capricorn in 2017

Capricorn - Makar [Moon Placed in Capricorn]
Nakshatra - Uttarashada last 3 quarters, Sravana, Dhanishta 1st half
Indian Star Sign: Uttarashada 2,3,4; Sravanam 1,2,3,4; Dhanista 1,2 padas
Name starts with Sounds (Bho, Ja, Je, Ji, Ju, Jay, Jo, Khi, Khu, Ga, Gi)
Rashi Lord - Saturn
Rashi gem - Neelam [Blue Sapphire]
Favorable color - Blue and Black
Favorable Day - Saturday
Favorable number - 8
Favorable dates - 8/17/26
General
Be Patient and wise, Practical and rigid, Ambitious, Religious, Hard working, Friendly and strong. Tends to be good-looking. Humorous and funny. Can be a bit shy and reserved. You tend to act before thinking and can be unfriendly at times. You like competition . Single minded devotion to Success- financial and business is very important to you than any relationship. You are capable of making any sacrifice for material gains. Women of this sign are more money minded. You need to be careful of allergies and skin problems. You will be healthy and strong person with idealistic look.
In general Makara rasi people have the knack of adopting themselves to circumstances and environments.
Annual Forecast 2017
Shani Sade Sati/Dhaiya: Capricorns will experience the effects of Sadhe Sati.
Effects of Sade Sati: Health problems, Blood related issues and Loss in business.
Suggestion: Give rest to your body. Avoid stress.
Positive side: You are quite hard working.
Negative side: Don't be lenient about health.
Auspicious number(s): 4, 8,13, 17, 19, 22 and 26
Auspicious color(s): Blue, Green, Purple and Black
Auspicious direction: South
Auspicious thing(s): Black lentils, Black sesame and Black garbanzo beans
Jupiter in 9th house till mid September and then in 10th house, Rahu in 8th house and Ketu in 2nd house till mid September, Saturn in 11th and 12th houses throughout the year, together determine the major transit results this year.
In this year's chart, Mercury is located in 12th house from your Zodiac Sign. Mercury is the lord of your 6th house, which indicates some chronic diseases to comeback haunting you.
ou should mentally prepare yourself to handle challenges although there are many mitigating situations and circumstances that could help you avoid any setbacks or hassles as such. Saturn which has been very favorable for you over the last 4-5 years would move its sign from Scorpio to Sagittarius on 25th January 2017. This move is not very positive as it will increase your expenses, financial commitments and pressures and there could be various times when you might find hurdles and some amount of pressures.
The issues in financial matters and even professional matters could turn a bit challenging after the 6th April 2017 but after the 20th June 2017 you might find the pressures could roll back and you might find yourself back again with a lot of progress and positive energy for you. This is mostly on account of the rollback of Saturn from Sagittarius into Scorpio.
You need to adjust with opposite gender.
There will be some happy moments at home, which also demands you to spend lavishly.
2017 with respect to different aspects in your life
Health : Skin allergies, rashes cannot be ruled out.
Also there will be digestion, blood pressure and knee/joint problems during 2017.
Finance : There will be sufficient income, but expenditure cannot be controlled.
You might be forced to change your way of spending and saving money.
For investment and for accumulation of wealth, the months of January, and the months of July and August will be most favourable.
Education : Students can do well in competitive exams during first half of this year.
Higher education plans can be postponed for few months, as Retrograde Mercury is not supportive. There will be some proud moments to cherish during this summer.
Career : You will find gains and substantial progress due to overseas sources and foreign connections.
Further beyond September 2017, work area will expand and you will be working very hard. Mostly expansion will lead you to another level of activity and that would benefit you immensely.
There will be good times, but you need to watchout during last 2 months of the year.
Family : Partner can be nagging throughout the year.
However, you will concentrate of progress and future of your elder kid.
Chances of a wedding being celebrated at home, and that too lavishly are there. You will spend more than planned, to execute this event.
Travel : Rahu's (Dragon's Head) transit to the eighth house from your moon sign may cause transfer to an undesirable place. You will feel stress in your workplace. At the same time, you will get chances of beneficial trips related to business.
Romance & Married life : our married life is neither good nor bad. It will be mixed with usual ups and downs.For unmarried people the month of May will be most suitable. For love and romance the months of July and August will be most suitable.
Remedies :
On Sundays, visit Bhairava temple and offer holy food.
Worship Lord Shani regularly.
Keep feeding needy people on a regular basis.
Donate money and clothes to Eunuchs, especially during festivals and celebrations at home.
Stay with family during Sundays.
Be honest at your work and respect those who work under you.
Stay away from fraud and dishonesty.
Er. Rameshwar Prasad invites you to the Wonderful World of Indian Astrology.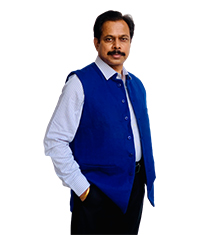 Engineer Rameshwar Prasad
(B.Tech., M.Tech., P.G.D.C.A., P.G.D.M.)
P: (+91-11) 22615299, 22615833
M: (+91) 9810105218, 9654255234