ASTROLOGY
Sun Sign Forecast For Aquarius in 2018

For natives born between January 21 to February 19
(These predictions are Solar-based. Readers are requested to take date of birth into considering when reading these predictions.)
Hindi Name: Kumbha
Date of Birth: 21st Jan to 19th Feb
Ruling Planet: Shani
Nakshatras: Dhanishta, Poorva Bhadrapada, Shatbhisha
Lucky Numbers: 3, 6, 9, 12
Lucky Days: Thursday, Saturday, Tuesday
Lucky Colours: Light Blue, Pink, Mild Yellow
Lucky Stones: Neelam, Topaz, Ruby, Firoza, Emerald

Aquarius is the eleventh sign in the zodiac. In Vedic astrology, the owner of this sign is Saturn. The sun enters this sign from 21st January, and leaves on 19th February. This is the last of the air signs, the other two being Gemini and Libra. The pivotal qualities of this zodiac sign are that such individuals are highly intellectual and analytical, and possess a research and development kind of mindset. Normally, they make good thinkers, philosophers or even scientists.

When this sign is under the influence of good planets, it gives Aquarius individuals a kind nature to help the society. Conversely, under a malefic influence, they end up disturbing the society. Jupiter is another important planet in this zodiac, apart from Saturn. While the former stands for money and family, the latter represents the profession. People born under Aquarius have a vibrant personality and a joyous life.

Aquarius Horoscope 2018
2018 is going to be a year in which the Aquarians must be able to balance all aspects of life. Aquarians will be needed to make adjustments and compromise some things so that harmony may prevail in their life.
It will be a year in which the planets will move into favorable positions so that you can earn name and fame.
Aquarians will have a fairly good year when it comes to building relations with people surrounding them. Be careful while handling relationships specially the new ones. You must be ready to change your approach to various situations whenever needed.
Will be the year when you get a better understanding of your emotional side. Make it the year where you get a better understanding of your emotional side. Make it the year when you develop the need to understand the feelings of people around you.
If your birthday is between the dates 20th January to 18th February then you belong to the Zodiac sign Aquarius. If you maintain the balance then it will be a good year for you. Balancing the aspects will demand a lot of adjustment from you. It needs to be done if you wish to stay happy in 2018. You must be able to comprehend the past so that you can build a better present and future.
Aquarians are usually quite eccentric and independent. Aquarians may be able to make friends but sometimes they might feel like they are not understood by anybody. Aquarians might love to have fun but they will always maintain a high level of moral. They love surprises but even then being apprehensive about the future is a natural feeling. Here is the horoscope for 2018 so that you can enjoy the other surprises and not be tense about the future.
An overview of the year 2018
Jupiter in 9th house till mid October and then in 10th house, Rahu in 6th house and Ketu in 12th house, Saturn in 11th house throughout the year, together determine the major transit results this year.
In this year's chart, Saturn the ruling planet of your sign is well placed in 11th houses from your zodiac sign.
Venus and Sun are also in 11th house, which is good sign.
In 2018 you will find yourself much in control, there would be gains and progress due to efforts made by you in the past. Further luck would be high and you will find some karmic influences that will help you progress and lead a happier life compared to the past. Finally you will yourself much in control and would be able to deal with people in a better manner and be able to find yourself a good amount of deals as well as favorable terms in nearly everything you do during the year.
In 2018 Saturn has some very favorable and positive effects for Aquarians. The year will start with you in control of everything around you whether its profession or personal life.
Ketu in 12th house can cause secret diseases like UTI or other infections, insomnia, arthritis.
Mercury in 10th house is good for businessmen, contractors, lawyers.
2018 with respect to different aspects in your life
You will enjoy a good time this year. Long standing problems will come to an end. Problems of many women will be solved in society with your support. Efforts will be successful in achieving an honorable job. Two to there months there can be disappointments in job or profession. You will find it difficult to change your behavior according to changing circumstances. You will avoid people without self respect and believe in your hard work. A mistake in job or profession will be managed secretly. Your talent will come to lime light with the encouragement and support of your friends. Your convincing ability will surprise everyone. Good opportunities are indicated for the people in entertainment industry. Mighty task will be completed alone, and it surprises your enemies. You can expect problems from your trusted people. Success is indicated in technical education.
Problems arose with the children will be resolved. Decisions need to be taken after confirmation through proper investigation than trusting some one. Your efforts in romantic life may not be successful. Harsh decisions need to be taken. Also differences are possible with the blood relations for some time. You will be involved in unnecessary quarrels and disputes due to unexpected circumstances. Your over involvement in the affairs of your own people give you good results. Loss of a close relation in a happy moment gives you lot of depression. Many problems will be resolved diplomatically without any rigidity of your opinions. Second half of the year offers you certain inconveniences in relationships, deceiving by friends and injustice from higher authorities in work place. Also your followers gain more benefits than you. Differences may arise with the near and dear due to investments in fixed assets from the foreign source of income. Unnecessary quarrels and loose talk of the relatives create lot of disappointment and upsets. Harsh decisions will be taken in the affairs of children. Avoid trusting religious preachers and saints. Elders need your attention and care. They may suffer from joint pains, knee problems or E.N.T diseases. Whatever help you have done to your siblings secretly, will be exposed due to mistake of some one. This effects the peace at home.
Favorable for the people in the business of art galleries, beauty parlors, printing, advertisements, marketing, and decorative articles. You may have to face inconvenience in the second half of the year, due to authorities and new government tax policies. Theft of valuable documents is indicated. Availing government benefits in discounts or payment of bills can be expected. You will work with socially eminent personalities. Gains and profits are indicated in business. Troubles with the authorities can be expected due to inefficiency of partners. Others will take advantage your differences with the partners. You need to take enough care in written agreements. Business traps and bad propaganda can be expected. Unhealthy competition due to enemies may give you troubles. New partners and innovative business plans are indicated. Credibility of your documents will be questioned and litigations also indicated. Foreign affairs like studies at abroad, permanent resident status or travels are favorable.
Growth is indicated in social circles and also in political career. You will extend your cooperation to help many people by offering scholarships, or various grants. Enemies will be defeated and also you gain popularity. Financially you will not have any problems. Money will be spent for auspicious functions. Gains and profits in fixed and movable assets make you delighted. Huge expenditures are indicated for the education of children, also this may lead to debts or bank loans. Effortless gains and profits are indicated. Care must be taken on financial instruments like debit or credit cards. Losses are possible in investments, made in finance companies. Money will be spent in buying a fixed property like house or land in second half. You need to be careful in any purchase of gold or silver ornaments, valuable items and landed property. Health problems will be managed with your strong determination in disciplined life. You may suffer due to back pain in the later half of the year. Care must be taken in swimming and self driving.
Career & Money
As the planets move into favorable positions in the year 2018, it will be a good year from the professional aspect. The ambitions that you have will get a new inspiration to move in the correct direction.
As 2018 progresses, promotions and pay hikes are likely to feature on the cards. 2018 will definitely not be a smooth year; bumps may block your path to success so try to develop a positive relationship with colleagues and seniors. The road can be made smooth with diplomatic and tactful behavior.
Be patient and use your energy to work your way out of difficult situations. As the year moves into the second phase, retaining your professional position may be difficult but you need to hold on and stay calm.
This is the only way in which you can make 2018 a positive year in your career life. Travelling for work relation reasons is also there on the cards. Make sure that take on tasks that give you recognition.
Your creative ideas must reach the ears of your boss which can be done with the help of colleagues but remember to own up to faults and play to your strengths.
Love & Relationship
Love life of Aquarians will see a great improvement in 2018. You will feel an increase in closeness to your partner or spouse. This will happen only if you are ready to make adjustments in your approach and certain compromises. It will be essential for a healthy and strong relationship. If you are single then you might be able to find potential partners this year while those in a relationship will be able to communicate with partners freely. Maintaining a good level of communication will be essential to ride out the storm of misunderstandings and arguments. You must make sure that your partner is able to see how caring and loving you are.
Make sure that your love life is full of romantic moments so that disagreements cannot make your relationship sour. Maintain warmth and cordial relation with partners/spouses. Let your partner know about your feelings but also make sure you listen to their feelings so that no bad spell can harm your relationship. This way you will also feel an improvement in relationship status. If you feel that it is high time that you have children then discuss it with your spouse/partner. 2018 will be a year when you will stay in touch with your emotional side that will help in enhancing your relationships significantly.
If you felt that your love life was losing the charm then this is the year to get the excitement and spark back into your love life.  This holds true for Aquarians already in a relationship but those starting new relationships this year need not worry. 2018 will be good for all so expect a new spark to light up passionate new relationships.
Finance & Business
2018 will be a financially lucky year for the Aquarians. Even from the stand point of materialistic things, 2018 will be good for the people of Aquarius Zodiac sign. As far as your finance is concerned expect a great stability. The year will be marked with satisfactory financial spells and good financial spells but hardships will be negligible for most Aquarians. Though the flow of funds will be constant and good but some unwanted and unplanned spending might pop up. So it is better to stay away from splurging in unnecessary spending so that you can ride through these spells with ease. Turn 2018 into a strong financial year by deciding not to spend too much on things that can be avoided.
As the year rounds up another good inflow of cash is on the cards so that you will be ready for the nest year. So be ready to save but not at the cost of giving up all your hobbies, do set aside some funds for enjoying activities related to your hobbies as well. It is by the end of 2018 when you might have some extra cash. Savings is important so that is why the advice is provided to save for the entire year but towards the end you might spend some money on yourself.
Health & Wellness
Aquarians may experience an energetic 2018 from the aspect of health. Your energy levels will keep you moving forward. If you continue to exercise and maintaining a balanced diet then expect a healthy 2018. Foods that have high fat content must be avoided at all costs as that might cause a huge blow to your health. Mental exercises are also needed to keep your mind sharp. An inactive lifestyle is best avoided as that would not be good for your overall health.
Sport activities and adventure trips might be good for your health both mental and physical. Exercise will be good for you but make sure that you do not over-stress and over-strain yourself. Both will cause a detrimental effect on your body as well as mind. Make sure that all of your energy is put to good use in activities that enhance your mental as well as physical health.
Family & Lifestyle
On the domestic front, 2018 is going to be a good year filled with tranquility and happiness. You will be able to maintain a balanced approach while handling personal relationships. Existing relationships will stay on good terms but new ones may also develop through the events of birth and marriage. These events will surely help in the development of harmony in your life and that of your family.
Disagreements and disputes of all sorts must be avoided at all costs. Your subtle demeanor will play a major role in keeping your family ties and bonds strong. Your patience will pay off in a good way so ensure that you maintain it. It is important that you have a clear idea about what you want from your family and friends. Overall you can expect a good year with your family.
Remedies :
Dip your right hand thumb in warm milk during nights and suck it.
Aquarius Monthly Horoscope 2018
Let us have a look at how the monthly horoscope of those born under the sign of Aquarius in 2018 looks like and will take shape.
January 2018: This month will be a favorable month where you get to decide how your life will shape out. 
February 2018: This will be a good month as well which is full of activities both work related and love related. 
March 2018: This will be a favorable month from the financial aspect.
April 2018: This month will help you realize your dreams and achieve your goals. 
May 2018: You will need to pay attention to various aspects of life like health and home in this month.
June 2018: This month will be good in aspects of family and even a good month to start family planning.
July 2018: This might be a testing month where your love and health will be tested. Make sure that you keep an eye on these aspects. 
August 2018: As the 2018 Mercury Retrograde sets in, you need to take your steps carefully as it slows down progress. 
September 2018: During this month you might seem to be analytically of various things. 
October 2018: It will be good in aspects of love with new opportunities popping up. You might also be able to rekindle old relationships. 
November 2018: This month will be when your level of attractiveness is on a high.
December 2018: During this month your twelfth house becomes strong so everything will work favorably for you.
Er. Rameshwar Prasad invites you to the Wonderful World of Indian Astrology.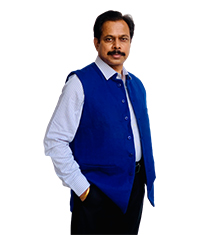 Engineer Rameshwar Prasad
(B.Tech., M.Tech., P.G.D.C.A., P.G.D.M.)
P: (+91-11) 22615299, 22615833
M: (+91) 9810105218, 9654255234