ASTROLOGY
Sun Sign Forecast For Aries in 2018

Sun Sign Forecast : Aries (Mesha)
Aries/ Mesha Rashi [Sun Placed in Aries]
For natives born between March 21 and April 20
(These predictions are Solar-based. Readers are requested to take date of birth into considering when reading these predictions.)
Hindi Name: Mesha
Date of Birth: March 21st to April 20th
Rulling Planet: Mars (Mangal)
Nakshatras: Ashwini & Bharni
Lord of Nakshatras: Mars & Ketu
Lucky Numbers: 3, 5, 12
Lucky Days: Tuesday, Thursday
Lucky Colours: Red, Yellow
Lucky Stones: Coral and Yellow Sapphire

Each year, sun enters Aries from 21 March to April 20, approximately. In this position, it takes charge of Aries and triggers the matters related to those born under the sun sign. Aries is the first sign of the zodiac and its owner is Mars. It is a hot and fiery sign.

Aries Horoscope 2018
2018 is going to be the year of the Aries. Take advantage of the year and do what your heart wants. It will be beneficial and easy for men and women of Aries Zodiac Sign.
It will be year that involves a lot of hard work but do not forget to relax and love life. While working focus on your job/business but the rest of the time in 2018 should be dedicated to your loved ones, friends and family. It is the year of the Aries and they need to own it.
People belong to the Zodiac Sign Aries if they are born between the period March 21st and April 19th. Generally an Aries is relaxed kind of a person and they love to enjoy life surrounded by loved ones.
This Zodiac sign is filled with energy and life so they always want to be busy with loved ones, jobs and romantic partners. Nothing will stand in the way of an Aries person wanting to enjoy life. Usually they focus on the well-being of loved ones but in 2018 they need to believe in themselves and focus in themselves.
Certain important decisions will be made by the people who belong to the Zodiac sign Aries in 2018. Anything that is of no longer importance can be removed from their life, making them much more mature and refined in 2018. Certain planets like Saturn and Jupiter will start acting in a favorable way for Aries. In the personal life, certain sacrifices will need to be made. It is the year of opportunities and you need to seize them as they come your way. 2018 will be a year filled with a lot of changes.
Here is the 2018 horoscope for the people of the Aries Zodiac Sign.
An overview of the year 2018
Jupiter in 7th house till mid October and then in 8th house, Rahu in 4th house and Ketu in 10th house, Saturn in 9th house throughout the year, together determine the major transit results this year.
Lord of your Sun sign, Mars is located in the 7th house of the mid-night chart, along with Jupiter.
Major life changing events for Mesha Rasi people, occur during their 16th, 30th, 46th and 61st year.
So, if you are going through that age in 2018, then expect something big.
Jupiter transit between 7th and 8th houses during this year, will test your financial judgements.
Saturn in 9th house is bad for your father's health.
Do not commit into new expenditures and investments from October.
Mars in 7th house in the midnight chart is weak and powerless. This means that partners will take control. Jupiter is located in your 7th house and is the lord of your 9th house. The house of destiny as well as lord of your 12th house is well placed in your 7th house, the house of partnerships, marriage, spouse etc.
Debts will be cleared this year but savings will be very less.
The karmic planets Rahu and Ketu transit your 4th house and 10th house.
This can make you read new books, learn new subjects and implement changes in your profession.
However Saturn the lord of your 10th and the lord of your 11th house in the midnight chart will be located in your 9th house. Health of elders in family will bother you. Ancestral properties may be lost. You should also be careful and must take precautions against chronic ailments related to legs, digestion, kidneys. Overall, you need to consolidate every aspect of your life and seek more stability in your life during 2018.
There will be atleast one life changing and long term impact creating incident this year.
2018 with respect to different aspects in your life
This year brings luck and fortune in every aspect of your life. You will enjoy the cooperation and timely help from the people you trust. Success is indicated in competitive examinations and also you will be selected for important projects or assignments on special duty. Status and reputation will be heightened in society. Efforts will be successful in gaining opportunity to serve in the fields of technical, police or defense. Growth is possible for the people in sports, accounting and auditing. You believe in your hard work and dedication and also put an end to making wishes to god for fulfillment of your desires.
Critical responsibilities will be handled efficiently with your strong determination and dedicated hard work. This enhances your status and reputation. You will realize that the hard work is the only path to reach your goal and also retaining your position needs much more hard work. You will accept challenges in your job or profession and make untiring efforts to retain your position in job or profession. Lot of physical and mental strain will be managed. Your importance will not be affected by any means. You will be the main source of help to others in their desperate need. Your capability, tactics and honesty with moral values make you firm and strong in whatever work or project you undertake.
Your ideas, views and suggestions will be accepted and utilized positively by friends and others in society but will not be honored by your own members of family. They take it as criticism. Intentionally they will not follow your advice or instructions. This situation is a test for your patience and you will be able to control anger and emotions very well. You will make a firm decision that bringing change in them is impossible.
Gains and profits in partnership business will make you joyful and delighted. You will be comfortable in monetary affairs related to business and will not face any inconvenience in managing money. Huge monetary gains from public and private sectors or government can be expected. All the obstacles and difficulties will be managed efficiently in business, job or profession. Exploitation of funds by partners and personal expenditures of partners from the joint account will exceed beyond limits. All such issues will be resolved privately without exposing it to everyone. You will identify the deception by the wicked partners and get separated from them. But this takes long time. You will realize trusting others and over confidence are not good in future.
Illegal activities, threatening and cruel activities through domination will increase. Avoiding discussions of family and personal matters infront of children will be good. Growth and development in children and increased expenditures for them is indicated. Savings in finance companies or banks will not be available for use in right time. Loss of money in litigations or through mediators make you upset. Neither the governments nor the law will be in your favor.
A favorable time for the people seeking opportunities in police or working in the fields of correspondence, arts, information technology, medical education, pharmacy, pesticides, real estate, import and exports, textile, foreign affairs, doctors, chartered accountants, entrepreneurs in education, stationary business, and small or tiny business units. An award or honor may be received by the people in fine arts or literature.
New undertakings and risk taking projects will give you profits. Business will be expanded in multiple directions without any competition. Enough care must be taken in accounts and documentations. The foolish activities of your partners or close associates brings you lot many problems. Critical decisions will be taken with the expert legal consultation. You will win litigations in your favor.
You will be a strong support to your siblings. Monetary help will be extended secretly.
During the second half of the year there will be little dilemma in the affairs related to foreign affairs and also in financial matters at long distance business operations. Monetary adjustments to overcome pressures will be made efficiently with the cooperation and advice of elders in family. Also you will gain lot of relief with the cooperation of your family. You will gain strength in financial state, assets, job or profession, energy and capacity and also well placed so that enemies can not think of doing any harm create any inconvenience. Debts will be cleared and also surety documents will be released.
Changes in residence, place or vehicle can be expected. gains and profits will be enjoyed in fruit gardens, flower gardens, decorative items, scented items, and construction works. Money will be spent in buying valuable gold, and silver items. Members of family will be satisfied and happy with you. But the memories of the past will make you severely upset and also make you unhappy. There will be no one to share the pain. You will manage situations without expressing your pain. Participation in political and personal discussions will increase. Friends will turn to enemies. Do not under estimate anyone. They are waiting for right time and context. You need to understand the inner feelings of close associates and behave accordingly.
Gains and profits can be expected in agreements, contracts and marketing, business exhibitions, advertisements, and exchange of written communication. Co-workers and servants create problems. New tax policies and banking affairs create inconvenience and irritation in business. Obstacles are indicated in receiving your share, in sub contracts, but you will be able to overcome with your strong determination.
Life partner plays vital role in family occasions and get together with the friends and relatives. Success and achievements are possible with the cooperation and help of spouse and family. You will enjoy nice food and entertainments with the family. Efforts will be successful in performing an auspicious function. With great difficulty and strong determination you will be able to implement your good ideas and thoughts into action. You will be able to achieve your life time goals successfully, which you thought can never be possible. Money becomes the only attraction in life. Even the relatives will not do any thing without bribe. You will not be able to gain benefits in some works or business due to delay in decision making. This affects your thought process and make you effective in making decisions and also you will take risk in business investments. Your elevation in society, financial growth and stability, huge properties and assets with necessary comforts in life will not make you happy due to demise of a soul mate and close blood relation. Money will be spent for the welfare of elders. To be able to survive in competitive world, family responsibilities and stable future of children make you violate your long standing principles and policies.
Care must be taken in preserving the valuable documents and papers. Huge expenditures are possible for the education of children. Staying away from comforts and luxurious life will be good. Trusting fake saints, and fake spiritual leaders give you severe losses. Buying and selling shall be done independently without any mediation. Huge expenditures for development in future and a good cause is indicated. Avoid any speculations and gambling.
If you are working in a non prominent role in your working environment, then you will be transferred to or promoted to an important job. Those who are placed well in society either in authority or politics, with your cooperation and help, will extend their support in your works and affairs. Women in authority will help you. Also they will accept your genuine desires and requirements in the legal and judicial affairs. You will keep distance with the childhood friends who are addicted to bad habits or lack proper behavior, and also you will deny any cooperation or help to them.
Enough care must be taken in health issues. Modern techniques of treatment helps you a lot. Eye care must be taken. There could be a possibility for the increase of eye sight.
Career & Money
2018 will have great career opportunities for Aries men and women. You will have to face barriers and obstacles along the way but believe us when we say that you need to face them and strive through. As you strive through the hardships, new avenues will definitely open up and present great career choices. You need to work hard on communication skills and survive through the hardships.
The planet Jupiter is in your favor and will come to your aid to sharpen your skills and enhance creativity in you. Any Aries man or woman related to the sectors of art, sales and manufacturing will have a great spell at their workplace.
Peers and higher authorities will behave cordially with you and their relationship will be genuine with you. New and exciting projects will you're your way. Many people will depend on your work that might prove to be stressful but remember that you must have control over all situations. Promotions and salary hike is on the cards towards the end of 2018.
Thus overall you can expect a good year when it comes to career and business as your hard work will definitely pay off.
Love & Relationship
When it comes to love life, Aries will have a clear path that needs to be followed. A better understanding will develop between spouses. It can go two ways for Aries. End to a long and unhappy relationship or a beginning to a long and happy relationship. For the Aries man or woman ending a relationship do not worry a new happy relationship is waiting just around the corner. Short relationships might develop in 2018 but they will be quite passionate so take advantage of them.
For the Aries already involved in a relationship, the year will involve an improvement in the passion and sentiments shared with the partner. You will find it easier to control your sentiments and emotions while keeping them under check. March to June might be a good time for some of the Aries to step into holy matrimony and lead a happy married life but do keep an eye out for false promises. Intense feelings will build up but remember your conscience and act accordingly. As an unhappy relation comes to an end, old pains and disappointment will fade away, making way for new happiness.
Overall the year 2018 will be clear of any confusion when it comes to your love life. Clear idea will develop about how you want to shape your love life. In case of marriage as well you will be clear about what you want from your spouse.
Business & Finance
2018 will definitely be the year that is full of financial success. The barriers and hindrances that come your way need to be faced. Barriers will include losses and debts but you need to strongly overcome these to achieve the success that awaits you on the other side of these barriers.
Optimism is the only thing that can help you achieve the success. In 2018 you will also see an improvement in your optimism levels that will help you sail through the storm that the barriers cook up. Take some time out of your schedule to design a better budget. By the end of 2018, you will find that you have overcome all the barriers and hindrances to achieve success.  A financial stability can be achieved only if you can devise ways to control your finance.
Around November you will find that you are being able to easily walk along a good financial path. If predictions are to be believed then your bank accounts will look pretty amazing in 2018. You have made savings and you will find a little extra money to have fun with.
Just remember, first make sure that you have paid all your bills and debts, and then enjoy with the money that you have in excess.
Health & Wellness
As mentioned before, 2018 is the year of the Aries so expect the health to be great as well. Uranus will try to create health complications by making you fragile but Jupiter will stand guarding you against the health complications.  Boost in energy and vitality will be experienced if you can go out on adventure and nature treks. This will also help to rejuvenate the body and meditation will help rejuvenate the soul.
Health will be great but do maintain a check on food habits. Avoid unhealthy food as much as possible and commit to good habits like healthy diet and exercising regularly. Just like meditation, mild work out sessions will prove to be advantageous for your health. Meditation is another great way to destress yourself.
So if you maintain a healthy lifestyle, then 2018 will definitely be good for you in terms of health. Your energy levels will be high so use it to give your life a pace. Stress might arise but remember to relax via meditation to reap the benefits. If any health issues do arise it will be due to stress so keep your stress levels low at all times.
Family & Lifestyle
2018 will see you living a happy life surrounded by friends and family. Achieving this will be simple as you just need to socialize with friends and family. Vulnerability might arise in some of you but remember to stay stable so that problems do not arise with loved ones. Keep your sensitivity levels low and act in a way that does not offend anyone.
Auspicious events are likely to occur in the year 2018. It will be filled with activities involving family and friends that includes shopping and travelling as well. If you have any grudges with anyone in your family so remember to make amends. Let go of the grudges and live happily.
Remedies:
Follow advice of your partner or employer.
Follow moral values on Wednesday. Elders will misguide you, so trust younger ones only.
Aries Monthly Horoscope 2018
We are trying to make you take a look at how the monthly horoscope of those born under the sign of Aries in 2018 looks like.
January 2018: is going to be a great month in all aspects.
February 2018: signifies the month that will be filled with development and a lot of progress. 
March 2018: Arians are known to focus on friends and family but this is definitely the time to when Arians need to focus on themselves.  
April 2018:  in this month Mercury will go into a period of retrograde, thus making things move slowly for the Arians.
May 2018: Plan this month carefully as you stand to get great financial success. New more prosperous business opportunities might open up.   
June 2018: Month is generally good but do keep a watch your health. 
July 2018: It will present many opportunities where an Arian will get to test and assess their own skill sets.
August 2018: It is a great time to spend quality time with your partner as well as family and friends.  
September 2018: this period has socializing on the charts and beginning of new relationships. If you are thinking about marriage do make sure to check your compatibility with your lover.
October 2018: this month will involve a lot of power play as well as communicating with influential people.
November 2018: This month should be spent relaxing a bit after a hectic year. 
December 2018: Be smart and work for things to go in your favor.
Er. Rameshwar Prasad invites you to the Wonderful World of Indian Astrology.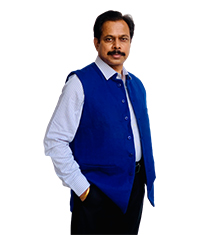 Engineer Rameshwar Prasad
(B.Tech., M.Tech., P.G.D.C.A., P.G.D.M.)
P: (+91-11) 22615299, 22615833
M: (+91) 9810105218, 9654255234