ASTROLOGY
Sun Sign Forecast For Capricorn in 2017

For natives born between December 23 to January 20
(These predictions are Solar-based. Readers are requested to take date of birth into considering when reading these predictions.)
Hindi Name: Makar
Date of Birth: 23rdDecember to 20th January
Ruling Planet: Shani
Nakshatras: Uttra Ashada, Shravana
Lucky Numbers: 9, 8, 6
Lucky Days: Saturday, Friday, Tuesday
Lucky Colours: Black, Brown, Ark Green
Lucky Stones: Neelam, Pukhraj, Pearl, Gomeda

This is the first sign of Saturn, and the tenth sign of the zodiac. In astrology, tenth house is one of the most important houses. This shows what trends and traits will be there in the profession, in the form of planetary arrangement, and its influence. For this very reason, Capricorn is regarded as the house of profession (Karma Bhava). An earth sign, it has the sun entering on December 23rd and exiting on February January 20th.

This sign represents the beginning of a new time. From this time onwards, the sun gathers momentum in the northern hemisphere. This is termed as Uttarayana, especially in the Vedic astrology. The nature of this sign resembles the traits of Jupiter, Saturn, and mobility. For the same reason, we see people born under this sign become good workers, social reformers, industrialists and agricultural workers.

Capricorn Horoscope 2017
The year 2017 for Capricorns is going to be a phenomenal year for those born under the native sign of Capricorn. It is a year when despite hard work you can expect to see your bigger plans all come into being.
Jupiter flies by your natal chart and is heightened by Pluto therefore creating what is going to be one of the most memorable years for you. As said earlier all your big picture plans will start falling into place from this year, that is to say, that you will lay the foundation of your life which is about to happen in the next 2 to 3 years.
Jupiter, who is still just skirting your topmost natal houses, enters your sign next year and thus this is the time for consolidation and for.
let us get prepared for 2017 and see what is in store for you and understand the key areas of your life in 2017.
Love and Relationship
The 7th house of your Love and Romance is not really active this year and therefore Love and Romance is not one of your major priorities too. This year the natives born under the sign of Capricorn will work upon themselves than putting in an effort on love and romance.
They need to change their self image and thought process at times. However, the married this year will remain married and the single so. However, if someone puts a great deal of effort on the marriage then, it may happen; but seems unlikely. If you already are in a relationship, then this phase will let you strengthen the relationship between you and your partner, and you will understand and identify each other's shortcomings and work towards it.
This is the time to seek out unsolved problems and get answers from them.  If there is someone in your mind as the potential love interest, then a friend will help you towards declaring and consolidating your love in this year. There could be weddings if the natives of the planet so desires.  As mentioned earlier, love and romance is not a priority for you this year, therefore there may be little movement in this front this year. Singles would meet potential love interest.
Career and Business
Professional life this year seems very well defined and etched out. This is the year when working or career will take a center stage and the world will revolve around it.
There will be no dearth of projects and assignments and there will be new accounts and newer responsibilities attached to your portfolio. This will be exactly the time when you can bring your creativity to the forte. There will be as a result certain promotions in the cards which look possible and also certain tour, travels and incentives as a resultant of brilliant career progression. Around the 25th of September, Jupiter enters Libra and thereby marking a period of career advancement and professional recognition. There could be certain location changes for those working under somebody.  If that becomes a difficulty and you decide to join a different organization, then the stars advise that you seek one out and then take the plunge. There will be other offers for job changes, so it will not be too much of a difficulty. You are expected to see a lot of homework, precision and accuracy in the field of your profession. Beware of some sorts of litigations and lawsuits.
Health and Wellness
Since you have put into a lot of time and effort in to getting your career into order, thereby you may have neglected health issues. There could be stress related fatigue which your body is not being able to handle any more. The placement of Saturn in Mars also indicates weakening of your health. It is advisable to maintain a strict and healthy diet to maintain a balanced lifestyle throughout the year. It is reiterated that because the health will mostly suffer due to complications and stress from professional reasons it will be better to practice meditation to calm you right from the beginning of the year, to avoid stress and depression.
Money and Finance
Money and finance does not look very prosperous in the year 2017 for the natives born under Capricorn. Though from the professional aspect there can be career progression and promotion with incentives is seen; not a bulk of it will be channelized into money making and saving. It also indicates that this year you will be deeply focused in saving money and creating a financial plan. You will be more focused on saving money and creating a nest's egg rather than spending a lot of money. Around the middle of the year some losses is business can also be seen, and thus it is strongly advised not to invest and not to speculate this year.
Family and Relatives
There could be some kind of stress related to a parent's marriage this year. Your children will remain in the zone they were, and so will the siblings of yours. There could be the possibility that you partner may be keen on being socially active. There will be a possibility, or maybe you are striving to be at the top of your family. There may be some renovation work slated for your home, which you are advised to carry out after March 20th. There could be surgery of certain family members or almost near-death experiences. Siblings will also retain the kind of relationship that they had. You will be in charge of your family issues this year.
Travel and Vacation
For the natives born under Capricorn, there are a lot of travelling which is showing up in their natal chart this year. You may travel a lot in your own company. Apart from these personal travels which may result into better self-understanding, there will be professional travels too which will result into professional betterment and consolidation of your position. Travel may occur due to promotion and increment too. But those who have made long term travelling plans may have to face delays and hindrances and will have to be happy with short term travelling plans.
Education and Studies
This is a year when you can take education which will satiate your soul. There would be a lot of people born under the native sign of Capricorn, who will return to the educational field this year to pursue further education and get a degree. Those appearing for higher studies are expected to do well and settle down in their choice of universities abroad. Students pursuing economics and management will do exceptionally well. Some of the natives may also get an internship to further their education and training. Study hard for good results.
Areas of Growth
You may be mentally stimulated and prepared to a growth curve which will catapult you into a greater journey and a new personal direction by the year end. A sure sign of growth is when you understand your responsibilities and this year, you will save money in order to build a small nest's egg for the rainy days.  There will be a lot of those born under this native sign who will be undergoing a change to make themselves better human beings. That is a sure sign of growth in a personal domain. Apart from that, there will be promotional growth this year as well and those who are born under this sign are expected to do well.
Areas of Challenge
The main area of challenge this year will be creating a financial plan and tightening of your purse strings. There could be some cynical thoughts towards love and relationships, but you would be well advised to come out of them. The challenge also is to scrutinize yourself and understand yourself. You will also need to strike a balance between your professional commitments and personal relationships.
Areas of Excitement
The biggest excitement in the year 2017 will be self-discovery. With Venus helping you with wonderful and innovative ideas, work arena is going to be distinctly exciting. Career being at an all-time high will definitely bring a sense of thrill and satisfaction to the natives born under the sign of Capricorn. The social magnetism or charisma will be strong this year, and thus there will be lot of potentials for affairs for the singles.
Areas of Change
This year you transform. That is the biggest area of change in the life of the natives born under the sign of Capricorn. You transform yourself into someone whom people would want to be with, cutting down all negativities and emerging a winner. This is the year when you will change and learn about the world and your place in it.
Favorable Months – April, May, September, December
Unfavorable Months – January, February, March, June, July, August, October, November
Favorable Colors – Black and indigo
Lucky Numbers – 6, 9 and 8
Capricorn Monthly Horoscope 2017
Let us have a look at how the monthly horoscope of those born under the sign of Capricorn in 2017 looks like.
January – Health is great on the first month of the year. This is a month for buying clothes, jewelry as your beauty sense is sharp. Your money house will become very strong. There is unusual interest in financial condition. A good month to pay off   all kinds of debt. Job-seekers need to lookout for jobs. Increasing your credit line will be important now. . There is more personal charisma and beauty attached to your image. You are very independent   and have unusual power to have your own way now.
February– Personal goals are most important at this time. Actions will be powerful and effective. Serious love is status quo. Good health also means good wealth. Parents and elders are co-operating financially. Married persons will get increased support from their parents towards their life.
March– Your personal independence will became weaker. Prosperity is strong this month. Health will need more attention. Love is going to be a mixed bag during this month.
April– There is a strong likelihood of the luck to purchase or sale of a property. You will be capable of changing certain undesirable conditions. Enhance health, like the previous month.
May– Passions at home seem more changeable. Keeping your state of emotional harmony seems more of a challenge now. Health is much improved this month. Earnings can be huge at certain times. You have a greater interest in healthy life styles and healthy regimes and diets.
June– Social issues and also another people's interests will start becoming more important on this month. Personal initiative is important and appropriate this time. Love and work needs to be concentrated upon .health needs more focus. Finance is calming down.  Earnings will still come but a little slowly.
July– This month you should surrender to circumstances and adjust as best as you can. The doors of your career dreams and goals are opening shortly for you. Home and family seem important right now. Love is passionate. Singles are allured by the wealthy. Your judgment is better when it comes to other's finances than your own.
August – High rank, Honors and recognition are on your way. Promotions and pay raises in store for many of you. This show a month of wonderful career advancement. You are neither overly independent nor overly dependent. Career status is sure to lead to greater earnings.
September– Career success is extending apace and rapidly. Personal independence and power will increase dramatically. Self-respect and self- assurance will be growing day by day. Further improve your health through energetic exercise.
October– The change in your career has an impact on your home life. Your dream life will be more active during this period. Serious love is still Status quo. Health needs attention. Parents are making important changes in their lives. Enhance health by paying more attention, particularly to your heart, kidney, hip and liver.
November – You have had an unusual peaking of your career activity for a few months. Attuning goals comes from personal initiative and direct action.  Golden Opportunity is chasing you for romantic purposes. Health is fine. Green color is suitable for you thus month.
December – Keeping your home base intact is probably the best way. Feeling right is more important than doing right. Still serious love seems to be in status quo. After 15th some appropriate golden times will come to you.
Er. Rameshwar Prasad invites you to the Wonderful World of Indian Astrology.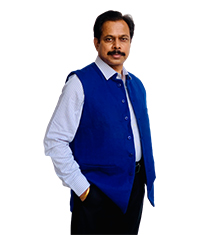 Engineer Rameshwar Prasad
(B.Tech., M.Tech., P.G.D.C.A., P.G.D.M.)
P: (+91-11) 22615299, 22615833
M: (+91) 9810105218, 9654255234