ASTROLOGY
Moon Sign Forecast For Scorpio in 2018

Scorpio - Vrishchika [Moon Placed In Scorpio]
Nakshatra - Vishakha last quarter, Anuradha, Jyestha
Indian Star Sign: Visakha 4; Anoorada 1,2,3,4; Jesta 1,2,3,4 padas
Name starts with Sounds (To, Naa, Ni , Nu, Ney, Ya, Yi, Noo)
Rashi Lord - Mars
Rashi gem - Munga
Favorable color - Red
Favorable day - Tuesday
Favorable number - 9
Favorable dates - 9/18/27
General
Scorpions are very secretive and difficult to decipher. You are over protective of your loved ones but they find it stifling because of your possessiveness and jealousy. You are easily hurt and are not very forgiving to those who have hurt you. You have a tendency to harbor grudges for ever. Steer clear of addictions as you have a tendency to use them as tools of escapism. You do best in field where your natural intuitive skills can be used.
In general Vrichaga rasi people are adventurous and love excitement. They are good conversationalists as well as orators and often rely too much on their own intelligence.
Annual Forecast 2018
Jupiter in transit is crossing over 12th from your moon sign, which is not a favourable transit for you. Jupiter's aspect will be on 4th , 6th and 8th houses, Saturn will also be giving its aspect on 4th house so buying of property etc is possible in this year. Jupiter's aspect will be good for promotion etc if you are working some where. Saturn Sade Sati is continuing in your Chart. You should stick to the commitments and should not lose patience on major issues. Jupiter in transit is crossing over the 12th from your Moon-sign. This is not a favourable transit as your relatives and friends might prove to be unhelpful. Saturn Sade-Sati is continuing in your chart; and it is in it's last phase. 

In transit, Saturn is crossing over the 2nd from your Moon-sign. In nutshell your family life will be disturbed. Jupiter is transiting over 12th house from your moon sign which is giving its aspect on 4th house and the same will directly have an impact on your education house. Success will be slow and with hard efforts. Saturn is transiting over 2nd house from your moon sign and hence Saturn's aspect on 8th house is not good as it may give accidents or injuries. On the other hand Jupiter's aspect on 6th house will give quick recovery from diseases.
This year is filled with positive outlook and vitality.
In this year, you will be involved in many spiritual and professional activities. This year promises a good bit of professional satisfaction and improvement. 
You will attain name and fame, and increase your social status in the latter part of the year. 
Good support from your elders will come as blessing in disguise. Cordial relationship with your siblings will be maintained. They will do well in their career and profession. Some of your siblings may go to a foreign country for higher studies or job. 
Domestic turmoil and imbalance will disturb you. A change of place or residence is in the cards for you. You may not feel good in your home environment.
Some problems are likely to appear suddenly in the beginning of the year, but you should not worry about these. Listen to your intuition, not what others say. Keep things simple and scaled down, and you will be successful. You'll be pulled in too many directions. Prepare to say no.
Inclination towards the occult, yogic sciences and spirituality will increase and you will go deep into these subjects.
You may be a bit lazy with respect to your routine jobs. This will curtail your productivity. Roll up your sleeves and get started! 
2018 with respect to different aspects in your life
Career: Staying in the same position, being overworked and underpaid, will lead to discontent. It's time to start planning your way for better times. Learning something new will help you get ahead.
Businesspersons may face an upward trend in the beginning of the year, while the later part may make them stumble a little. So do not plan for any expansion.
Partnership business is favorable in the later part of the year. Some may also get opportunities to sign new partnership deeds. 
The early part of the year may be a bit challenging for those who are in service. Be careful while dealing with superiors and colleagues. As far as career is concerned, it will be better not to depend on others.
People in the IT industry, the defense forces and doctors will do well in this year.
Love Relationship: Romance may not go in your favor until midyear. The period before May will be rocked by emotional disputes between the loved ones. 
A lot will happen on the romantic front to lift up your spirits in the second part of the year.
The time between the months of May and August, favors weddings or partners of your choice.
There will be mutual love and cooperation between couples in the later part of the year. 
This is the year to stay away from domestic and work pressures. Quench your wanderlust. Plan a pleasure trip with your spouse, and recharge, relax and explore!
Finance: The flow of money will be average throughout the year. Expenses are foreseen. You should curb your spending if not it will burn a hole in your pocket. If you are not careful then it will leave you with little or no money for emergencies.
Expenses for philanthropic activities may be higher in this year, as it is wise to share what you possess for this will bring you good karma.
Legal cases and litigation will go in your favor. And, you will be able to defeat your enemies. So try to wind up all these before May.
Student & Education: Hard work will bear fruit. So keep lethargy and weakness at bay. Avoid socializing, as it will bring down your productivity. Seek blessings from your parents.
Students of arts, management, finance, commerce, fashion design, and literature, and research students will do well.
Some may get scholarships and will go to foreign country for higher studies. 
Health: Watchwords for this year with regard to health are motivation, self-awareness and self-regulation. Unwanted fear and negative thoughts will lead to complications and confusions of the mind. Associate with positive people, read positive books, and participate in spiritual practices to nurture positive thoughts. Physically, you will be hale and healthy throughout the year. You should not self-medicate. The health of your mother or a person close to you could bring some concern. 
People ailing from chronic ailments will have to go for regular checkups.
The elderly need care. Regular checkups are necessary for good health. You should not neglect even a minor health issue. Take the correct medication and diet properly.
Remedies :
Things you need to do:
1. Help the old people
2. Be good and do good
3. Feed the crows or birds
4. Speak kind words
5. Seek blessings from parents and ancestors on a regular basis
6. Chant mantra for Lord Hanuman, 108 times daily
Om Aanjaneya Vidhmahe Vayu puthraya Dheemahe Thanno Hanuman Prachodayath
Favorable Months: June, July, August, September, January and February
Unfavorable Months: March, May, October, November and December
Er. Rameshwar Prasad invites you to the Wonderful World of Indian Astrology.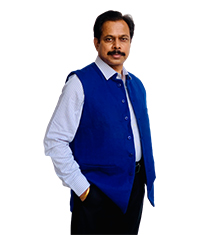 Engineer Rameshwar Prasad
(B.Tech., M.Tech., P.G.D.C.A., P.G.D.M.)
P: (+91-11) 22615299, 22615833
M: (+91) 9810105218, 9654255234