ASTROLOGY
Sun Sign Forecast For Gemini in 2017

For natives born between May 22 to June 21
(These predictions are Solar-based. Readers are requested to take date of birth into considering when reading these predictions.)
Hindi Name: Mithun
Date of Birth: 22nd May to 21st June
Ruling Planet: Buddha
Nakshatras: Mrigshira, Aadra, Punarvasu
Lucky Numbers: 2, 3, 5, 6
Lucky Days: Wednesday, Friday
Lucky Colours: Green, White, Yellow
Lucky Stones: Emerald, Onyx, Sapphire

The sun enters Gemini from May 22 to June 21 every year. This is the first air sign of the zodiac and also the first sign of communication and music. Gemini individuals are basically known for their dual nature. They usually behave younger than their chronological age and are regarded as prince of the zodiac.

Gemini Horoscope 2017
2017 will be in general a propitious year for Gemini. The planets will generally not hinder your progress in any manner.
Travel and changes in your career graph will make this year a remarkable one for you. The year starts on a happy note with all the planets moving forward, which signifies and brings in rapid progression.
This year will be a particularly promising one for the young women. This year will see great personal independence when you should lay the foundations well, as the time goes back in a cyclic order.
Love and Relationship
The 7th house of your natal chart is the house of love and romance and that is energized this year. There is a lot of transformation happening in that sphere, whether you are single or part of a couple.  But the transformation can happen too rapidly for either of you to understand.
In that case a quiet parting of ways is also foreseen. With Venus moving forward in July, you exude and epitomize love. Singles will get into a relationship and you will be amidst financial well being. Concentrate on your inner self for creating a peaceful career, home and relationships. There is going to be a sense of harmony in your relationships this year.
The married couple will be more at peace and understand each other well. Young Gemini s will find love especially after the 1st of August, when your love planet transits into Leo. Those wishing to settle down will also do so towards the end of the year. However, all in all a pretty active romantic sector this year.
Career and Business
The moving in of Jupiter, the planet of luck, in Pisces, signals the beginning of a lucky phase. It stays in your solar tenth house of career and your position in life. There could be involvement with a group which could further your career goals with greater networking.
If you are a Gemini looking for a job or a change of career, then this is a golden time for you. And if you happen to be job hunting for the first time then it is advised that you should submit your resume on the first week of January to utilize this good period. Pay rise, promotions and other increment could be happening at this phase. But remember that career is not a monthly affair and you need to put in efforts along with beneficial astral indications to make your predictions come true. The Sun enters your 5th house symbolizing a great phase ahead. This is a good time for those seeking job changes and career progressions. There will be increased instability in the career and job sector in the month of November. There will be quite a number of changes in jobs this year or certain career related discomfort. Those Gemini born natives who are about to embark in their  career this year will be well advised to accept whatever comes their way at this moment and not be too choosy. The key is to make a beginning this year rather than waiting for things to come to you on a platter. Control your temperament and don't take hasty decisions.
Health and Wellness
No major health scares are foreseen.  There could be trivial irritation regarding skin, stomach or threat. However extreme caution is advised while driving or travelling to avoid the risk of accident. Those who were experiencing great health will continue to do so and those having ailments are yet to recuperate completely. Meditation and yoga are advised to settle your systems down. Under the influence of Saturn, those who are overweight or underweight will get to their correct proportions and will lead you to towards health and therapeutic healing. Those who are suffering from respiratory troubles are advised to take medications. Generally this would be a good year with a few possibilities of minor accidents, which if careful can be avoided.
Money and Finance
Jupiter's transit in the money house of your natal chart symbolizes a watershed financial for you sparkling and glorious. Your bank balance increases through your social networking this year. Heavy debts incurred will all be repaid this year, but you must also make a detailed plan for doing so. Saturn in your sign makes you slog real hard to make you earn the glorious amount. A business partnership looks auspicious this year. . Jupiter again enters Capricorn on December 18th signifying the start of a complete year-long concentration on matters pertaining to the income of money and also the involvement of other individuals.  There are possibilities that this may bode well for you in terms of money and may bring to you financial gains. It may also turn out for you to me get into debt. Thus avoid the same with prudence.
Family and Relatives
Family life will be better than what it was last year and there is a possibility of you shaping this sector well. However whether you do that or not is completely up to you. A very potent solar eclipse happens on the 20th of May and that has rippling repercussions in your life. There will be situations involving elders or parental figures in the household. This is a time of self-discovery and refinement. The relationship gets in turbulent water following the eclipse and thus you are advised to tread softly this month. The eclipse brings out the worst in you, thus it is time for an image makeover and going for certain personal changes. Relationships with family members will keep on fluctuating, thus always giving you a sense of unease. Parental figures will be making renovations in the house sector. Young people may get romantically involved with a family member which should be avoided as it will not bode well.
Travel and Vacation
Many of the Gemini s will plan for a vacation along with family early this year. This will be a pleasant experience for all concerned. Family holidays are again noticed towards the end of the year, like October and November. Travel this year will be quite frequent and that is what will make the year very interesting. There will be a possibility of people travelling overseas through professional channels or via relatives. Travelling is more favored during the beginning of the year. Professional travel signifies success.
Education and Studies
Students will need to put in a great deal of effort to do well, and if they do that, a good result is foreseen and some of you may also travel abroad to pursue higher education. Those aspiring to crack the exams in becoming a Dr should study hard cause they will do well. However those who may not be able to travel abroad for higher education should not lose heart as it is not the best of times.
Areas of Growth
The planetary power having been immobile in the western sector, the month of February moves on to the eastern sector and this symbolizes the Gemini a period of great independence. This is a period of great success. You should try to make the most of this time period. By the 4th of April, Mercury starts to move forward and there is a greater sense of direction and clarity as to where you want to go.
Areas of Challenge
Mars being retrograde will make friends lack directions completely. Thus it is advisable to exercise caution regarding the same. You are once again cautioned to be careful about hurting yourself in injuries and other accidents. You will need to give more consideration to family matters and all other communications. Personal independence and space will get limited and you will become more of a people's person.
Areas of Excitement
Jupiter's foray in Aries in January 22 signals a period of shifting your focus to friendship and group activities.  During this transit, you will also be able to expand the circle of friendship. Any realistic goals that you have set for yourself will be imminently achievable and you will be socially and romantically active. There will also be a sudden gift, an unexpected travelling happening, and lot of financial changes happening for the better.
Areas of Change
Do be careful while communication with your close friends and family members. Once you yourself identify the changes, stop and pause. Jupiter, the planet of benevolence moves onto Taurus by June 4th to stay put a year in your sign. It will pass your twelfth house, which symbolizes self renewal and being a bearer of good news may promise to bring a bag full of goodies. However, do not bank on it, for it often falls on its promise to deliver.  However since this period symbolizes introspection, do look deep within yourself  and see how far you have traveled and if the person that you have become is the person you had set out to be. It is a time for looking at oneself in the mirror. Introspect on your relationships and their goals. However avoid taking important decisions regarding matter of heart in any way.
Favorable Months – January, March, April, May, September, December
Unfavorable Months – February, June, July, August, October, November
Favorable Colors – Green, Yellow and Orange
Lucky Numbers – 5, 6 and all numbers adding to 9
Gemini Monthly Horoscope 2017
Let us have a look at the Gemini monthly horoscope giving us a month by month break up of what we can expect throughout the year of 2017.
January – Ambitions rule this month and they are about to become stronger keeping aside the family centricity and all emotional issues. You will however be involved with children, romance, fun and laughter. Love will be a mixed bad. Finances look sorted out . health seems good.
February – One of the most lucrative career phase. Promotions pay rise and honors pour in. there could be foreign travel as well as education. Finances look good and health though good, would require some rest and recuperation. Love though good would be complicated.
March – The new found confidence in you shines through. Career lie the last couple of months look great. Travel or educations related to career are foreseen. Your finance management will get better. There will be a lot of confusion in your love life this month.
April – A continuation of focus in career will do you good. There could be minor changes in your associations due to eclipses. There could also be change of jobs. Love remains confusing and complicated in this month too.
May – This month sees strong action to gain what you want without any compromises.  Health is good and despite major confusion regarding your love life there is a lot of social activities.  Finances look good and your hard work seems to be paying off.
June – You still continue to strive for your own success without aggravating anyone. Love looks a little better freed from confusions.  However, in a shift of astral powers, career now takes a little back seat and you relax more with your home and family. This is a prosperous period.
July – A good month to bring in emotional harmony and to enjoy with family.  Spend this month visualizing and planning career moves. Health looks good but take care o your head and scalp.  Lot of important financial changes are foreseen. Be balanced in your income and expenditure. Love issue seeming set to be resolved.
August – With the shifting of planets your life will be what you have created for yourself over the past couple of months.  Career is in a status quo and you will be more involved with house and family. Finances do not bother you this month and love looks very good.
September– The month starts slowly but picks up hugely mid-month. Creativity, joy, children keeps you engrossed this month. Career planets being retrograde, stop pushing it and find emotional peace in family. Health is generally good but requires distressing and rest. Finances are stable but better not to speculate.
October – A very important month when two retrograde happens. Jupiter brings important changes in your love life and you have to move in with the flow. Finances look very good and those seeking a job will find one. Health also seems very good.
November – Career becomes stronger and ambitions become more important. Love life looks good and social life is heating up. Health looks generally good but you need to pay attention to your neck and throat region. Job seekers will do well.
December – Career looks strong and continues to grow. Love seems good and finance remains in a status quo and does not call for attention. Health is good but you need to unwind and relax. Go in for detoxification regimes.
Er. Rameshwar Prasad invites you to the Wonderful World of Indian Astrology.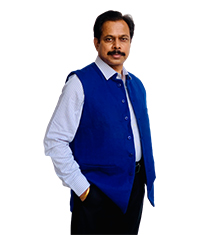 Engineer Rameshwar Prasad
(B.Tech., M.Tech., P.G.D.C.A., P.G.D.M.)
P: (+91-11) 22615299, 22615833
M: (+91) 9810105218, 9654255234