ASTROLOGY
Moon Sign Forecast For Libra in 2017
Libra - Tula [Moon Placed In Libra]
Nnakshatra - Chitra last half, Swati, Visakha first 3 quarters
Indian Star Sign: Chita 3,4; Swati 1,2,3,4; Visakha 1,2,3 padas
Name starts with Sounds (Ra, Ree, Ru, Ray, Ro,Tha, Thoo, Thoo, They R)
Rashi Lord - Venus
Rashi gem - Diomand
Favorable color - white
Favorable day - Friday
Favorable number - 6
Favorable dates - 1/15/24
General
Artistically inclined, beauty and harmony are important for you. You will have beautiful home, love art, music, theatre and dance. You are understanding and people come to you to solve their problems. You have the ability to see an argument from all angles, no wonder your sign is depicted with a judge's scale .You fall in love easily. You need to face reality and avoid escapism.
In general Thula rasi people love excitement and have the power of intuition upon which they often rely for their own guidance. Domestic life of Libra may be crossed by frequent tensions.
Annual Forecast 2017
Shani Sade Sati/Dhaiya: Librans will experience the effects of Sadhe Sati till January 26, 2017.
Effects of Sadhe Sati: Growth in business, Benefits from familial happiness & property and Auspicious events at home
Suggestion: Take good care of your health and perform Yoga.
Positive side: You are quite tolerant.
Negative side: You must avoid being too emotional.
Auspicious number(s): 6, 15, 24, 33, 42, 51 and 60
Auspicious color(s): Green, Cream, Blue and Purple
Auspicious direction: West
Auspicious thing(s): White things, Good smelling things, Rose water and Using scent
Jupiter in 12th house till mid September and then in 1st house, Rahu in 11th house and Ketu in 5th house till mid September, Saturn in 2nd and 3rd houses throughout the year, together determine the major transit results this year.
In 2017 chart, Lord of your Sign, Venus is located 5th house Aquarius, the house of love, mind and kids prosperity.
Good progress and overall improvements will be felt in various aspects of life. You will find that as the year progresses, your luck and your level of achievements and growth would improve.
The year will begin on a good note when Saturn moves from Scorpio to Sagittarius leaving your house of wealth and family moving on to places where you could expand and prove yourself. You would find your name, status and activities would rise during this period. Broadly speaking, growth would be tremendous and new opportunities would open up also very nicely for most of the year. Some amount of distortion in thinking and lack of clarity could start around the 6th April 2017 and between the 20th June 2017 and 25th October 2017 you might suffer some setbacks in life.
This could be connected with either children or investments or real estate or home matters.
Mostly this will happen on account of the fallback of Saturn into its previous sign caused by a rare phenomenon and this period could be difficult for finances also. Once you cross October 2017 things will be fine and positive and you will get on to a good phase of growth once again.
2017 with respect to different aspects in your life
Health : For most Librans, this year will be an average one as your health should be okay. But you should be careful and cautious during the month of October onwards, as your congenital health issues may trouble you.
There can be some trouble related to eyes and joints too.
Finance : Saturn's flip-flop in your 2nd and 3rd houses indicate, expenditure for a good cause.
However, large investments, speculation, will not pay much dividends until end of this year.
Avoid new loans and credit cards atleast until September 2017.
Education : Students will suffer from lack of concentration and focus.
Only during last 3 months of 2017, they can perform better.
Those appearing for competitive examinations, can face disappointments.
Career : 10th house the house of profession for Librans is Cancer is ruled by Moon which is located in 4th house Capricorn.
2017 will be something of a mixed bag for you. You will carry on with whatever you are doing but you may not get the creative pleasure and self fulfilment during this year. It will be an ordinary year for you as far as you are concerned. The month of May 2017 may bring some excitement in your professional life. I am not ruling out normal promotions or recognitions for you during 2017, but that is not really your motivation which drives you to pursue your Vocation.
Family : There will be some happy and sad moments in family during this year.
You may not appreciate decision of younger ones. Financial matters will be discussed at home.
Seperation from children is possible.
Travel : You will travel extensively throughout the year.
Early 2017 indicates a pilgrimage. Due to freqent travel, your health may be disturbed.
Romance & Married life : As you will fall in love, you can also fall out of love during this year because Venus, Mars and Ketu are located in your 5th house, the house of Love and romance.
But Libra people eventually must marry or must have a life partner to shape your destiny and to bring stability and fulfilment in life. For Libra people this year, the months of January, October and November will be most favourable for marriage or life partnership. You need the support of life partner to develop the spiritual side of your inner self.
Watchout for months of July, August.
Remedies :
On Fridays, offer Kheer to the little girls.
Try to help needy people as much as possible.
On Saturdays, donate black things, black cloth and black lentils.
Worship Lord Shiva and Bhairava regularly.
Maintain good relations with younger ones in family.
Donate sweets of Thursdays to poor people.
Feed birds regularly and make a set-up of water for them.
Er. Rameshwar Prasad invites you to the Wonderful World of Indian Astrology.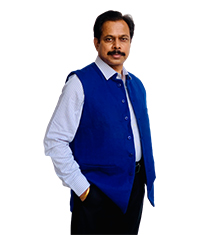 Engineer Rameshwar Prasad
(B.Tech., M.Tech., P.G.D.C.A., P.G.D.M.)
P: (+91-11) 22615299, 22615833
M: (+91) 9810105218, 9654255234