ASTROLOGY
Moon Sign Forecast For Taurus in 2017

Taurus / Vrishab [Moon placed in Taurus]
Nakshatra - Kritika last 3 quarters, Rohini, Mrigasira
Indian Star Sign: Krutrika 2,3,4; Rohini 1,2,3,4; Mrugasira 1,2 padas
Name starts with Sounds (Ee, U, Aye, Oh, Va, Vi,Vu, Ve, Vo)
Rashi - Lord Venus
Gem - Dimond
Favourable colour - White
Fasting day - Friday
Favourable number - 6
Favourable dates - 6/15/24
General
The Lord of Taurus Sign is Venus, a planet of comfort and beauty. Normally native of this sign are fair complexioned. Native is fond of beautiful things. They are well built, soft spoken and have pleasing personality. Not the adventurous kind, they prefer to follow a routine and can get terribly distressed for some reason. Artistically inclined, you appreciate art, music, dance and theatre. They enjoy good food and love having guests over.
In general Vrishaba rasi people have their own principles and ways. Often they have a piercing intellect. They are not bound by sentimentality but appreciate truth. They have much business knack and good intuition.
Annual Forecast 2017
Jupiter in 5th house till mid September and then in 6th house, Rahu in 4th house and Ketu in 10th house till mid September, Saturn in 7th and 8th houses throughout the year, together determine the major transit results this year.
Venus the ruling planet of your Zodiac Sign is located in 10th house in the midnight chart.
This signifies that bringing in key changes in professional life will be the key focus in your life during the year 2017. The presence of Saturn in 7th house will ensure that these partnerships and alliances will be stable as well as for long duration. During the first half of the year, Jupiter will transit through the 5th house in the midnight chart. During the latter half of the year, Jupiter will transit through 6th house, which may cause some obstacles and challenges.
There will be some dissatisfaction or loss of job towards end of the year.
You will trust wrong people and repent later. Money invested in partnerships will not recover.
Few people caught in extra-marital affairs, will live under fear of getting exposed.
During September, Rahu, Ketu the two karmic planets will start triggering changes at home and in profession. These will not be liked by you.
Father's health can be a cause of concern.
2017 with respect to different aspects in your life
Health : Venus is located in your 10th house, Aquairus from your zodiac sign along with Mars and Ketu. Overall your health will be ok during 2017 except you may suffer from stress related to work.
Alchoholism, excessive indulgence in sexual activities can take a toll on your body.
Finance : The second house lord Mercury is retrograde and in 8th house. Financial growth will not be satisfactory.
You might feel that your prime got wasted in useless jobs and visionless businesses.
While others of your age have made lot of money and almost retired, you are still struggling to make ends meet and pay back loans.
Medical expenditure for family is also indicated.
Education : The transit of Jupiter in 5th house is indicating success in competitive examinations during initial 8 months of the year.
From september, you will struggle to concentrate.
Career : 10th house, the house of profession for your Zodiac Sign is Aquarius which is ruled by Saturn. Saturn is located in the 7th house, the house of partnership. There may be possibilities for new partnerships but most of them will prove fatal.
You must be very cautious in choosing new partners or new opportunities especially during the months of January, April, August and October.
Your idea of changing job may not materialize this year, or the new oppurtunity may not be lucrative enough.
Family : This year shall bring in negative results for your family life. There will be difference of opinion with your spouse and her health ego will effect your relation. Kids will also cause some irritation during last 4 months of this year.
You need to look after your father's health. One closely related person may pass away while saturn transits Sagittarius.
Travel : You may plan a visit back home or a pilgrimage, early this year.
Later part, especially from September indicates stress and strain experience. So, better avoid long distance drives.
Romance & Married life : Married life will not be stable for most Taurus people because Saturn is located in the 7th house, the house of marriage in the midnight chart, but wobbles between 8th and 7th houses throughout the year. Jupiter is located in 5th house in the midnight chart from your Zodiac sign. Some of you may be blessed with a birth of a progeny or new found love.
It will be good year for the education of your children. The whole year will be favourable for love and romance. For unmarried couple, wedding bells are likely to ring in January, July and October, 2017.
Remedies :
Wear a Sphatik Mala around your neck.
Offer food to saints, ascetics, and needy children.
Distribute white sweet among young girls on Friday.
Take your parents to religious places.
Stay away from tobacco, alchohol, extra-marital affairs on saturdays.
Use more of white clothes, perfume, white sandalwood, and fragranced items.
To get blessings of Goddess Lakshmi, recite Lakshmi Chalisa and Aarti regularly.
Do's
Make the best use of your contacts with higher authorities.
Be cordial with females as they will help you tremendously during this year.
Get ready for some sudden monetary gains.
Maintain good relation with spouse to get their support.
Take guard against health complication of your spouse.
Take healthy diet and do proper exercise to enjoy good health.
Don'ts
Control your expenditure as it will give you hiccups.
Do not much indulge in luxuries or entertainment.
Don't avoid any single health issues.
Er. Rameshwar Prasad invites you to the Wonderful World of Indian Astrology.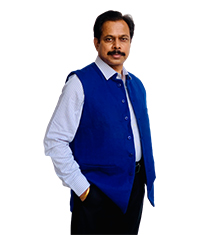 Engineer Rameshwar Prasad
(B.Tech., M.Tech., P.G.D.C.A., P.G.D.M.)
P: (+91-11) 22615299, 22615833
M: (+91) 9810105218, 9654255234