ASTROLOGY
Sun Sign Forecast For Pisces in 2018

For natives born between February 20 to March 20
(These predictions are Solar-based. Readers are requested to take date of birth into considering when reading these predictions.)
Hindi Name: Meen
Date of Birth: 20th Feb to 20th Mar
Ruling Planet: Guru (Jupiter)
Nakshatras: Revati, Uttra Bhadrapad
Lucky Numbers: 3, 5, 12
Lucky Days: Monday, Thursday
Lucky Colours: Yellow, Green, White
Lucky Stones: Moonga, White Sapphire, Cats Eye

The twelfth and last sign of all zodiacs, Pisces is known for its compassion and introspect. Ruled by the benefic planet Jupiter, sun enters Pisces around 20th February and makes an exit around 20th March. Symbolized by the arrow, Libra is a judgmental and fiery sign that is governed by divinity and wisdom. The journey of life right from infancy to adulthood requires introspection and intuition at regular intervals, this particular sign is a storehouse of all such thoughts. This is a sign of philosophy for the reason that planets placed here bestow refinement on Pisceans, with a touch of sensitive sensibilities. There is a planetary delight for all Pisceans as they can look forward to celestial bonanza.

Pisces Horoscope 2018
2018 will be an important year for people of Pisces. Ambitions and goals will be fulfilled in 2018. Desires that have been burning on a low in your heart will get the spark to take wings and fly high.
Certain drastic decisions will be made for your career, lifestyle as well as future. Make sure that through the year you use your energy in the right direction to get the best from life and achieve success. Emotions can take you down the wrong path so make sure that they are controlled. Let your creative side run wild instead so that 2018 turns out to be a great year.
If you were born between the dates February 19 – March 20, then you belong to the Zodiac sign Pisces. 2018 will be a year where you will get numerous chances to pursue your hobbies.
In the past you might have had to put your hobbies at the last of things to do list but this year it can be among your priorities. Use your creativity and take out old projects from the closet to finish them. This new found energy might drive you to achieve great things.
The people of Pisces are usually emotional and tend to make great friends. They are creative as well as imaginative. These and various other traits will definitely play a role in shaping 2018 for Pisces. Here is the 2018 horoscope for the Pisces men and women.
An overview of year 2018
Jupiter in 8th house till mid October and then in 9th house, Rahu in 5th house and Ketu in 11th house, Saturn in 10th house, together determine the major transit results this year.
Saturn in transiting your 10th house.
This year is about knowing your soul plan and realizing your karmic goal. Powerful partners will join in your path and would give you nearly all the things that you have been aspiring for over the last few years. The year is positive to begin with as there would be good amount of confidence and self-assurance in you despite various issues in the past.
Your sign lord Jupiter, along with Mars is placed in 8th house, Libra. This can lead to nervous weakness, arguments with friends, humiliating situations, uncontrolled expenditures.
Lots of changes have occurred over the last few years and your mindset and thinking has now evolved to be a different one compared to what it was in the past.
This will help you to take the next steps forward and make the progress and decisions that you have been waiting for.
You have been recipient of various gains and progress but level of activity must have been soft and subtle. The movement or Saturn is going to change the scenario in life. Career will get activated.
You will end up working harder and more affects would be experienced in connection with overseas sources.
Control your speech and communication and double check your sources, before making public statements. Also do not invest money until October.
2018 with respect to different aspects in your life
You will enjoy good results during this year. Efforts will be successful in executing all the plans for pursuing education, foreign travel, affairs related to landed property, Construction activities or an auspicious function like marriage. Second half of the year will be much more better than first half. You will be inclined to ancient and traditional style of living. Preference will be given to discipline in life and also decide yourself to give up bad habits. You will curtail attending parties and entertainments except with soul mates, or near and dear. This change brings joy and happiness in family. Community feelings benefit you in the recovery from the injustice happened in the past. You will gain support and benefits from unexpected people.
A good time for the people working in foreign land. Name and fame are indicated for the people in police, and legal departments. Enough care must be taken in accounting and auditing with the clients. If you are looking for a job, this year brings a sudden surprise in an unexpected way. Your discipline and honesty in job or profession is not acceptable to many in work place. Community based politics and partiality takes place in working environment. Give an opportunity to others to advise you. A promotion is possible with great difficulty in job and also you may be transfered to a position of insignificant. You will gain new knowledge but is of no relevance to your job. Efforts for pursing higher education in technical field will be successful. An injustice is possible due to professors. Revaluation or recounting gives you favorable results.
Lot of patience is required to have a pleasant married life. Avoiding conflicts, disputes and keeping distance from the people who tries to create differences and misunderstandings, proves to be good. Enough care need to be taken about such people. You may be deceived by your trusted people, friends or socially honored people of high status and power. A strong opposition can be expected in many issues due the differences arose with the women and also efforts may not be successful in minimizing differences. Tiredness and irritation are indicated in the efforts for performing auspicious functions and/or marriage. A possibility for sudden marriage, unexpectedly without efforts could be expected. You will take special care about daughter. This year brings joy and happiness in family with a new born kid. Pressures are indicated in family about the priority in members of the family. Family status and reputation will be heightened. You will be away from low profile and mean people. Changes are possible in your circles. Loss of a soul relationship make you upset. You will be forced to take some harsh decisions about your children. You will gain the support and cooperation from your friends in foreign land at right time. The involvement of close relatives brings lack of peace in family. Acquaintances with the politically influential people indicated.
A favorable time for the people in the business of stationary, transport, food, metals, cloth, and decorative articles. Care must be taken in partnership business. Losses may not be there but profits will be enjoyed by partners only. Due to sociological circumstances, action will not be taken against such fraudulent partners in business. New tax policies give you inconvenience. Irritation is possible in bank transactions. Business of leather goods, and short time temporary businesses are favorable. You will be careful in making critical decisions. New undertakings and innovative projects will give you huge profits. A favorable time for your efforts in pursuing education in foreign land. You follow secret strategies to win others. Enemies will try to defame your reputation. The involvement of unexpected people make you upset. You will wait for your turn and utilize the opportunity to make enemies defeated from gaining power.
Inconvenience is possible from the authorities of tax. Troubles and pressures will make you unpleasant for some time. Your expectations of receiving at least some of the saved funds in finance companies, may not be fulfilled due to mediators. You will not be able to derive any benefit of governments or law. Gains and profits are indicated in disposing land or fixed assets of your spouse. Also money will be spent in buying agriculture land. Enough care must be taken in financial affairs, security of valuables, documents, bills, and written agreements especially during second half of the year. Expert opinion need to be taken in purchasing valuable items. Debts will be cleared also money will be spent for buying ornaments. Benefits need to be shared with the people without any of their contribution. You will be forced by others to join in financial schemes and make fixed deposits for the benefit of some one in future. Ancestral property will be received with some loss. Circumstances will be created to bring enmity with the parents and also to separate your blood relations for the sake of monetary benefit of others in relatives. You will be delighted with the support of siblings. Speculations and gambling are not favorable. Huge losses can be expected due to fake documents, products and religious preachers.
Knee pains, E.N.T problems give you inconvenience. Health of elders and spouse give you anxiety and worries. Care must be taken.
Career & Money
2018 will demand a lot of professional commitment from the men and women of Pisces. This will be imperative if they want to succeed in their career.
You just need to work hard for the first quarter, after that you just have to see what wonderful fruit your hard work yields. Make sure that your personal activities do not get diversified.
You need to focus on one job at a time so that all your energy is channeled into completing that before moving on to the next one. Promotions, overseas travel and many such great incentives feature on your card for the year 2018.
As 2018 hits the middle, some of the Pisces people would need to change their course of professional life. You will also need to stay in the good books of your seniors as well as colleagues so that you can ride through this tumultuous time.
It is best to stay stable and not take hasty decisions around this time. If you need to take a de-tour this time is not the best time for such things.
Just like the first quarter must be a time of hard work, as spring approaches you can start giving attention to your creative ideas as well. Make sure that you do not take steps that can wreck your success streak.
Try your best to adjust into your job but if you feel that the present scenario is not working out then you need to change your job so that you can be satisfied. Before quitting you must have a job otherwise it might become a huge risk.
Love & Relationship
Love life of the Pisces will be chaotic in 2018. Your emotional side and sentiments will control your love life as both reach a high. Relationships might be looking for a route and it is best to head for that direction. While taking the new route do not lose sight of your values and traditions. If you are a looking for a long term and happy relationship then be ready for compromises and adjustments.  It will be a good year to start family planning if you have good compatibility with your partner.
If you are still single then be ready for potential partners to come your way. You must measure out the pros and cons before taking a decision and committing to a relationship. Communication will be key to a happy relationship. Even if misunderstandings do pop up, make sure that they are resolved immediately. Matters can be resolved successfully if you are able to communicate your feelings and understand your partner's feelings.
2018 will be a passionate year but it is up to you, the Pisces to put it to good use in your love life. If you are able to do that then you can expect a thriving relationship. It will be a period of satisfaction in your love life. The single Pisces will need to decide about what they want if a potential partner is found. Whether you are single or married or in a relationship make sure that you have clarity with your partner.  If you are starting a new relationship then you will need to take things slow.
Finance & Business
2018 is going to be different from the previous years with respect to the financial aspect. It will be a year when you show restraint in matters of spending money. You will give more importance to your monetary needs and make sure that all you're spending are well-planned. Planning is essential for a good financial year but so not forget to have some expenditure urges as well. These will be needed as these spending can help you to earn a good name in both professional and personal aspects.  Investment in real estate and other land related dealings may make it a good year for all but be careful while making high value purchases.
In 2018 you will need to move with the flow and not against it as that might make your life more difficult. Your financial planning must be fool-proof so that you have an amazing 2018. Investments of the past may yield good returns for some Pisces. Financial stability will be possible only if you pay off all your debts and bills in 2018. Once those are paid off, you can concentrate on yourself and splurge a little bit for yourself.
Health & Wellness
Through the year 2018 make sure that you stick to exercising and a balanced diet. This will make you more energetic for the majority of 2018. The year will be full of various activities so that your energy is easily spent but do take some time off as well so that you do not over-stress yourself. Stress can lead to a complete mental breakdown.
Metabolism will be good but have food that is fresh and stay away from processed food items. Deficiencies may develop in some Pisces so keep a watch on your health. Rejuvenation of the mind is essential so take up activities like meditation and yoga. Pilgrimages may also help in rejuvenating the mind and body. Your optimism will help you get through the tough phases in the aspects of health.
Towards the end of 2018, certain small health issues may pop up but with rest and proper medication it will be resolved. So the problems must be addressed immediately before they take a turn for the worst.
Family & Lifestyle
In matters of family, Pisces will need to speak out and take a stand in the year 2018. Speaking out is necessary but don't take hasty decisions as they might not be good. Positive attitude must be maintained at all times. Disagreements are bound to occur in a family but do not let it last solve the issue immediately.
You will have to take decisions and actions so that family ties can last the storm of time. Make sure that you understand the situation well enough so that problems do not creep into family. While taking assertive actions try to not appear rude. You must be firm but not disrespectful. Meaningful conversations and decisions will be possible only when you speak in a way that does not hurt anyone.
Remedies :
Take the blessings of parents, saints, and Gurus. Take your parents on a pilgrimage.
Stay away from risky and lofty financial plans.
Pisces Monthly Horoscope 2018
Let us have a look at how the monthly horoscope of those born under the sign of Pisces in 2018 looks like.
January 2018: This month will definitely be a month that brings independence and success for you. During this month you will be able to take charge of your life.
February 2018: This is going to be a spiritual month. You will gain insight about how to solve your problems during this month.
March 2018: This will be a month of improvement in confidence and self-esteem. 
April 2018: During this month your theories about financial matters will definitely bear fruit.  
May 2018: This month might include binge eating so be cautious. It will also be a month when you want to gain a lot of knowledge.
June 2018: It might be bad month that involves health issues related to shoulder and knee pain. So take care of yourselves.
July 2018: This month is going to bring forth drastic changes in both your professional and personal lives. 
August 2018: You might seem distracted during this month as the 2018 Mercury Retrograde sets in.
September 2018: During this month, the health of all Pisces might need to be watched carefully. 
October 2018: This month is bound to have a countless activities leaving little time for other things. 
November 2018: This month is going to be a difficult one but do not worry it will only help in developing a better future. 
December 2018: As 2018 comes to an end, this is going to be a month where things become more stable. You will need to show sincerity if you wish to achieve your goals.
Er. Rameshwar Prasad invites you to the Wonderful World of Indian Astrology.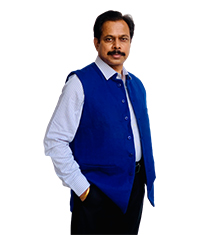 Engineer Rameshwar Prasad
(B.Tech., M.Tech., P.G.D.C.A., P.G.D.M.)
P: (+91-11) 22615299, 22615833
M: (+91) 9810105218, 9654255234