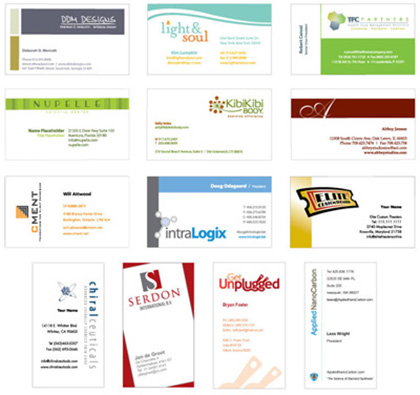 Business card is the first thing you should do after the registration of your company. Right business card is your assistant on the market. Your business card represents your business image and the attitude towards you and your business. Using Vastu and Feng shui in design of the business card gives the incontestable advantage before your business competitors. So follow simple principles and enjoy the number of clients, sales and the cash flow.
According to Vastu Shastra and Feng Shui, each colour symbolizes a different element ( fire, earth, water, Wind & Space). The colours of your office space, business logo, marketing materials & business card will affect the success of your business. If you pick the right colours to represent your business, you have more success. A choice of colours depends on the type of your business. For example, the colour green or blue are very calming. So if your business is related to pharmaceuticals, these colours are highly recommended. You may incorporate these colours in your logo and on any communications you mail out. To decide which colours to use, spend some time thinking about the true nature of your business. When you decide on what the "essence" of your business is, you must pick a corresponding colour to enhance the right vastu element. High-tech electronic multi-tasking offices can be balanced with mild green on the walls and wood furnishings.
Get More Business From Your Business Card
All Business Owners and Entrepreneurs! May be you don't really give much thought to the design of your business card although you use it almost every day. To many people, a business card is just a little bit of cardboard, on which is printed their name, telephone number and other details about their company.

It's also amazing how much money you are letting slip through your fingers if you are constantly handing out business cards that do not generate sales for you.

You see, most business cards are ineffective and do not generate business. According to our research statistic, we discovered 4 types of business cards:

70% are blunt business cards. The business cards have a business name, contact information and a personal name, but tell no reason why they are better than their competitors.

12% are branded / corporate business cards. The business cards have a clean, branded look that no one knows what business they are in. Branded cards may have a stylish and classy look, but the card does not tell much about their business. It is not suitable for low budget business. This design needs a huge advertising and promotion budget.
14% are billboard business cards. These cards tell people what they have to offer, but lack of a compelling advertising message. But at the very least, they are selling.

4% are persuasive business cards. They sell by the products and services like a silent salesman.

Your business card should have a compelling image and message. If some one gets your business card, they should not forget from whom they got it from. The emotion associated with your business card must be so strong that the product sells itself. This is a super effective business card.

But, how many business card actually do so ? Rarely. Do you remember? Now let your business cards Advertise your business, product or services for you. In other words, let your business card speak for you!!! Let it help promote your business !!! Let it create an instant impact on those who receive it!!! People always put more trust into printed communication than verbal communication. Printed communication spells authority and professionalism. It also allows your prospects to have a glimpse of how you deliver your products and services.

What happened to those business cards that you have collected in the networking events? Do you remember whom you have exchange business cards with? How many cards have you thrown away because you have forgotten whom the business card belongs to and what they do for a living?

Now, go to your rolodex and look at those business cards you have collected. Chances are that you retain those cards for a valid reason – you may know the person or the person has a product or service that you may need in the future.

With that in mind, now ask yourself – does your business card deserves the trash can or rolodex?

After all the money invested in your business, I am sure you want to make money out of it. Your business card is the Silent Salesman for your company. It is a tool you use to keep in touch with other businesses. If you want an above average sales result, don't your business card also deserve an above average design?

After looking at the above business cards, just ask yourself which business card stand a better chance of getting sales from you if you were to buy. The answer is obvious. The redesigned cards look more vibrant and professional compared to their previous designs.
Business Card with Effective Numerological, Astrological Analysis and Right Vastu-Feng Shui placements will create a Better Chance to Succeed..

Don't overlook the significance of your business card. It may be one of the smallest items you carry around with you; yet, if the design of your business card is inauspicious, then it can wreak havoc on the running of your entire operation.

So, how do you Vaastu - Feng Shui your business card?

Begin by using auspicious Vaastu - Feng Shui dimensions. At least one side of your business card should be less than 5.1 cm (2 in). This is because anything from 5.1 cm to 16.5 cm (6½ in) is inauspicious.
Besides that, you should always try to use harmonious color combinations that are auspicious as well. Since black printed on white is better than black printed on beige, white business cards are preferred over beige ones. Other auspicious color combinations include black with green, black with brown, black with blue, and black with all metallic colors. Avoid inauspicious color combinations such as black with red, black with orange, and black with yellow.

Lastly, aim for a well-balanced design for your card; since, Vaastu - Feng Shui is actually all about achieving balance and being in harmony with your surroundings.

So you see, when you Vaastu - Feng Shui your business card, you generate more luck for your business as well.

Other than a good graphic design, you should also look into the energy vibration or Vastu - Feng Shui aspect of your business card. Without good Vastu - Feng Shui, your business will not be doing well either. The effect of Vastu - Feng Shui Business Card is statistically proven to affect the well being of a business.
Tips for the Best Business Card (Visiting Card)
1. Avoid using sharp points in the logo. Such logos generate negative energy and have an adverse affect on you work. Never use spears, knives or swords in your logo

2. Your company name should be written bigger and bolder fonts to signify the trustfulness to the company and the strong of the company

3. Your name should follow the name of the company

4. Your business card should clearly state the type of your business (what do you do)

5. The bottom of your business card is for additional and unimportant information

6. The design of your business card should use rounded or curved shapes (metal element = money)

7. Divide your business card for several squares with positive sizes according to ancient Chinese ruler or Vastu Calculations.

8. Design your business card in accordance with your lucky business individual Feng Shui colors (according to your birth date) it can be Wood, Fire, Earth, Metal and Water.

9. Design your business card in accordance with Your business element (the nature of business) according to your profession (Each specific type of business has its own business element. For instance, if you work in furniture or paper business, education, hospital or design studio your Feng Shui business element is Wood. If you work in real estate, financial, construction, accounting or funeral business, your Feng Shui business element is Earth.)

10. Use the upper lined objects, everything that grows or stimulates the visual growth Business card with good Vastu and Feng Shui will improve business, increase profits as well as attract more clients and brings your business to incredible success. So use ancient Vastu and Feng Shui T traditions and Principles to protect yourself and put yourself to the growth.

you can design a business card that attracts business or

design one that makes your potential clients and customers throw away your business cards and deny you the opportunity to do well.

General

Principles to have a Good Business Card Design are:



A good business card would typically have your company name with bigger fonts to signify a strong company below your name just below that on the right, followed by your designation, telephone number and e-mail id.


If your personal name is above that of the company then it means that the company cannot overwhelm you. However in turn the company needs to have a much bolder fonts to represent a strong ship that can take you to greater success.


On the left corner you can put your address and the product details can be put on the bottom right.


Normally for empowerment the placement is on the right.


Left placing is normally used for address and other less important details.
Depending on your needs we can design a Vastu - Feng Shui Business Card that can :
Generate more sales and income
Meet with more business opportunities
Expand your business faster
Get more high quality clients & customers
Develop more unique products and services
Loyalty from your employees
Improved cash flow
Strengthen your company or business reputation
Better business stability
Rameshwar Prasad invites you to the Wonderful World of Numerology
CONTACT THE CONSULTANT
Engineer Rameshwar Prasad (B.Tech., M.Tech., P.G.D.C.A., P.G.D.M.) VAASTU INTERNATIONAL
49 C (Second Floor), Pocket- B, SFS Flats,
Mayur Vihar,
Phase-III,
New Delhi - 110096,
INDIA
TeleFax : +91-11-22615299 (Landline), Mobile : +91- 9810105218
e-mail : vaastuinternational@yahoo.com vaastuinternational@gmail.com