Eros Group

For over 50 years, the Eros Group has been at the forefront of real estate development in Delhi and adjoining areas. Besides real estate, the Eros Group has diversified into hospitality and entertainment segments.

The Eros group has undertaken many a prestigious projects in residential and commercial sectors. Integrated townships like Charmwood Village, Eros Garden, and Lakewood City situated at prime locations in Delhi boast of modern amenities and a soothing ambience.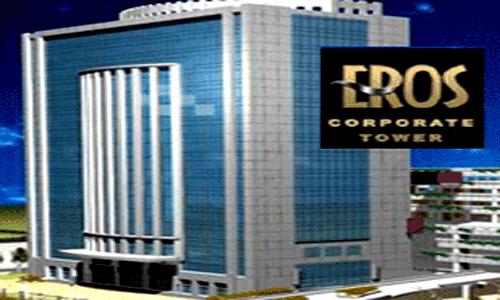 Eros-developed business centres like International Trade Tower and American Plaza play host to a bevy of reputed multi-national outfits. The Eros Corporate Tower, a one-of-its-kind sixteen storeyed tower with an interconnected seven-storeyed car parking, at Nehru Place, is all set to redefine corporate ambience with its international architecture.
Eros' foray into the hospitality industry is marked by 5 star deluxe hotel Intercontinental Eros in Nehru Place and the recently acquired Kanishka Hotel, renamed as Hotel Shangri-La at Connaught Place - to be the city's most prestigious 5 star deluxe hotel.

The Vishal Cineplex developed by Eros at Rajouri Garden, New Delhi, is the capital's largest cineplex. It is tipped to be the country's largest single-screen cinema hall with 1401 seats, glossy marble and granite flooring and the latest Sony Digital Dolby Sound System.