NUMBER SIX
Number 6

Number Six – The Romantic

Famous Number Six Personalities: Queen Victoria, Max Muller, Napoleon I, Warren Hastings, Salma Hayek, Christopher Columbus

Number Six Good Traits: Idealistic, Friendly

Number Six Bad Traits: Possessive, Impatient

Number Six Lucky Color: Burgundy
Your lucky number is 6
Your ruling planet is Venus.
You are lucky, social, of jolly nature, good looking and of attractive personality. You cannot live alone. You keep yourself calm & busy, even when faced with the disappointments.
You will be greatly influenced by the planet venus, specially if you are born between 20st April to 24rd May or from 21st September to 24rd October. In that case you will be very lucky with the influence of some woman in your life. You may have to suffer losses sometimes due to your jealous nature.
You can succeed in the Business of Hotels & restaurants, confectionery, cosmetics, Jewellery, clothes, silk, dance & music, publishing and stationery etc.
For success and progress in your business and job the directions of west, north-east and north-west will be favourable to you. The directions of South and south-east will not be favourable to you.
For MARRIAGE purpose, the persons born on 2, 4, 6, or 9 of any month will be suitable to you and they can be your FRIENDS also. But the people born on 1, 3, 5, 7 or 8 of any month will not be suitable to you as a marriage partners and will be your enemies.
Caution- Every year during the months of April, October & November take special care of your health and unnecessary expenditures.
The period from 20th April to 21st May and from 23th September to 20th October brings prosperity and good luck to you. The dates favourable to you are 3,6, 9, 12, 15, 18, 21, 24, 27 and 30. and specially if they fall on Tuesday, Thursday and Friday. You are advised to do all your important works on these days.
The colours favourable to you are light blue, sky colour, white and pink. Wearing white clothes improves your personality manifold. To avoid accidents and mishappenings you should prefer the Car and two wheelers of the same colours. You should prefer the clothes of same colours and keep handkerchief, pens in your pocket of same colours.
Your lucky year of your life will be the 24, 27, 30, 33, 36, 39, 42, 45, 48, 51, 54, 57 and 60th.
Your luck can change immediately and you can rise to great heights and have a lot of wealth if you have a yantra suitable to you. If you can keep fast for the whole of your life on Fridays and enchant the Mantra suggested to you, you will really see the wonders of your luck.
For good luck and the best of health you must wear Diamond (Heera) in silver or gold ring
Signature
The signature should slant upwards and its length of signature should be between 4.05 cm to 6 cm. Again there should be no line drawn beneath the signature.
Name characteristics of number six
When number 6 persons change their name to a lucky one, they will enjoy all the pleasures in the world.
Here are the characteristics of persons whose name totals to 6, 15, 24, 33, 42, 51, 60, 69 and so on.
Name number 6
Those whose name sums up to number 6 will have all pleasures of life. They will have gradual rise in their life. Money often comes to them without effort, sometimes through their own talents and abilities, sometimes through inheritance or through friends or relatives.
Name number 15
Those whose name sums up to 15 will make lot of money through arts. They will have any thing done with the help of their eloquence and attractiveness. They will be in diverse business and profession and make a lot of money.
Name number 24
It promises the assistance of those with power and it indicates close association with the people of high rank and position. It greatly increases financial success, and the ability to achieve happiness in love. They will begin a business at a small scale and within no time will expand it into huge one.
Name number 33
They are pious persons having abundant wealth. They will excel in medicine and spiritual wisdom. This number promises financial success. But they are warned not to abuse the astounding luck which will descend on them at sometime causing laziness, overconfidence and a feeling of superiority.
Name number 42
Those persons whose name sums up to number 42 will struggle in youth but will become successful later in life. They will be full of courage, will power and self confidence. They will have any type of illness cured very fast. This name number is a prosperous number. Great positions will reach them.
Similarly all those names that sums up to number 51, 60, 69, 78, 87, 96, 105, 114 have different characteristics.
Numerology 2017 Forecasts
2017 is going to be a fruitful year in all aspects. Health of elders needs attention. This year 2017 is promising your prosperity. You will be successful in streamlining of personal life and career. Unnecessary delays and hidden hindrances, which was the trend in last year, will no longer vex you this year. Reunion with family members and friends will keep your spirits high. There would be growth and progress for children.
Money, Career and Business :
There have a possibility of getting new opportunities in your business front. Share marketing business will give average results this year. Real estate business will start slowly and catch speed by end of this year. You as Birth Number 6, has a great chance to get a good opportunity in the fields of medical, pharmacy, sports, chemicals, hotels, restaurants, acting, business relating land and property and any kind of challenging jobs because you possess ample of courage and you also love indulging in adventures. You are loyal to your responsibilities and always try to perform moral deeds. You have excellent leadership qualities but you should try to control your anger. You are slightly rude by nature and you should try to change this behavior.
Marriage and Love :
Couples should encourage clear and healthy communication to avoid misunderstandings and misplaced thoughts. The year 2017 provides good opportunities to those who are still unmarried or who are desirous to have marital alliances. Existing relationships will be better than before. You need to be careful and at the same time be clear and straight in your dealings with your spouse for better relationships this year. You might get reasons to worry, as health of your child looks getting affected. You should change your lifestyle to impress your partner. Changing your reaction to problems or offering more love than usual will help bring your family, friends and loved ones back to where they should be loving you.
Health :
It is a great possibility that you will possess fairly good health throughout the year. Take good care of your common cold, cough, legs and feet's. Nothing major will disturb you this year; still, it is better to take care. Have enough rest, exercise, avoid stimulants, try to have an organized schedule. You could easily lose control now or expose yourself to dangers.
Celebrities :
Sachin Tendulkar (24/Apr), Sania Mirza (15/Nov), A R Rahman (6/Jan), Ronald Reagan (6/Feb), Madhuri Dixit (15/May), Mallika Sherawat (24/Oct), Emraan Hashmi (24/Mar), Rakesh Roshan (6/Sep), Anil Kapoor (24/Dec), Guru Nanak (15/Apr)
Lucky Year : It's very favorable year for those who is in their 3rd, 6th, 9th, 12th, 15th, 18th, 21st, 24th, 27th, 30th, 33rd, 36th, 39th, 42nd, 45th, 48th, 51st, 54th, 57th, 60th, 63rd, 66th, 69th year etc.
Lucky Numbers : 3, 6, 9
Lucky Months : March, June, September, December
Lucky Days : Wednesday and Friday
Lucky Color : Silver and Purple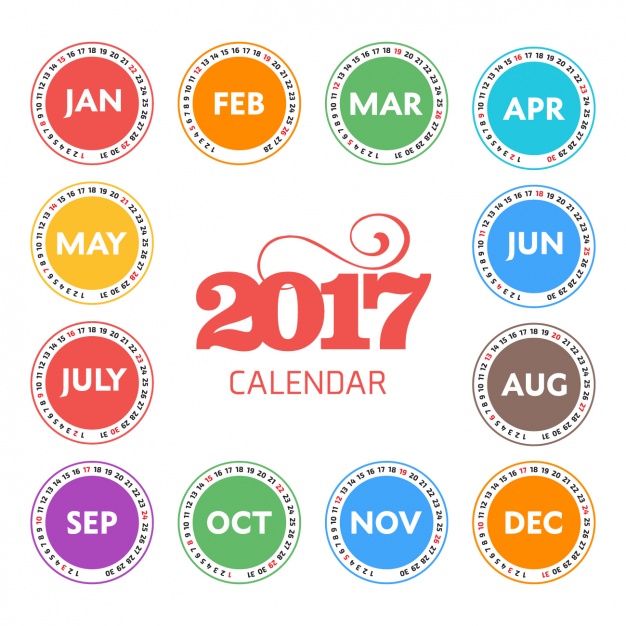 Click on your date of birth to find out the business suitable to you, your marriage partner, your lucky stone, your enemies & friends and the colour of car/ two wheeler suitable to you. Make 2017 your Best Year Ever with the help of our extremely useful forecast.
1 2 3 4 5 6 7 8 9 10 11

12 13 14 15 16 17 18 19 20 21

22 23 24 25 26 27 28 29 30 31